Hello guys, welcome to another IE update. Our uniforms have been updated with improved textures and new equipment.
This guy is wearing the M1915 Bluse with a Sturmpack and gasmask in ready position.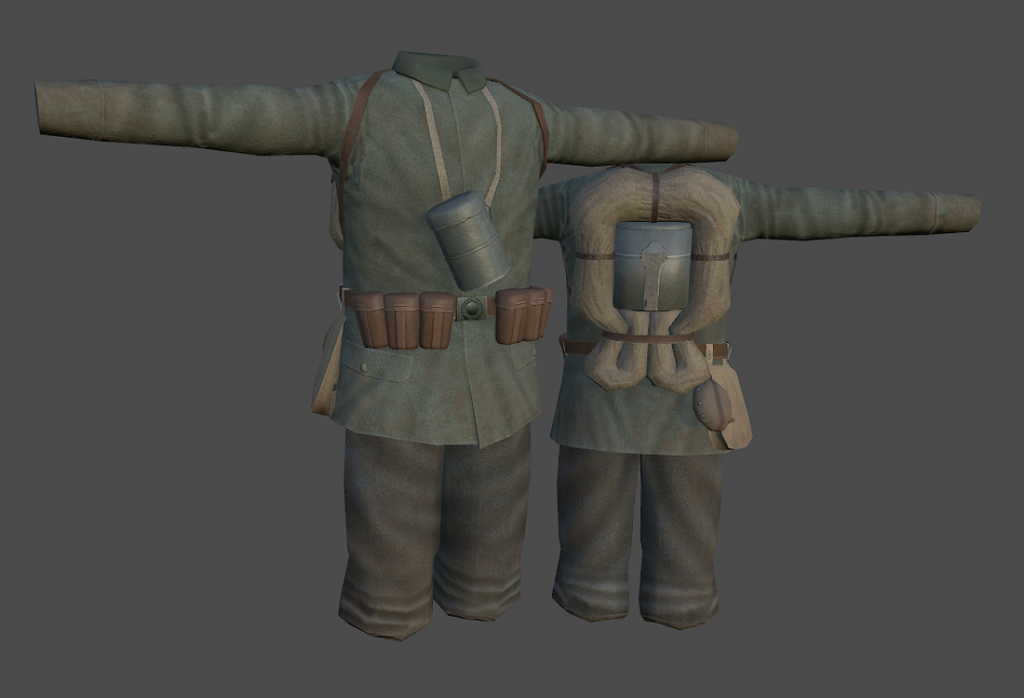 Here's another soldier. This one is still wearing the outdated M1914 Waffenrock and carries minimal gear. His belt is being suspended by breadbag straps.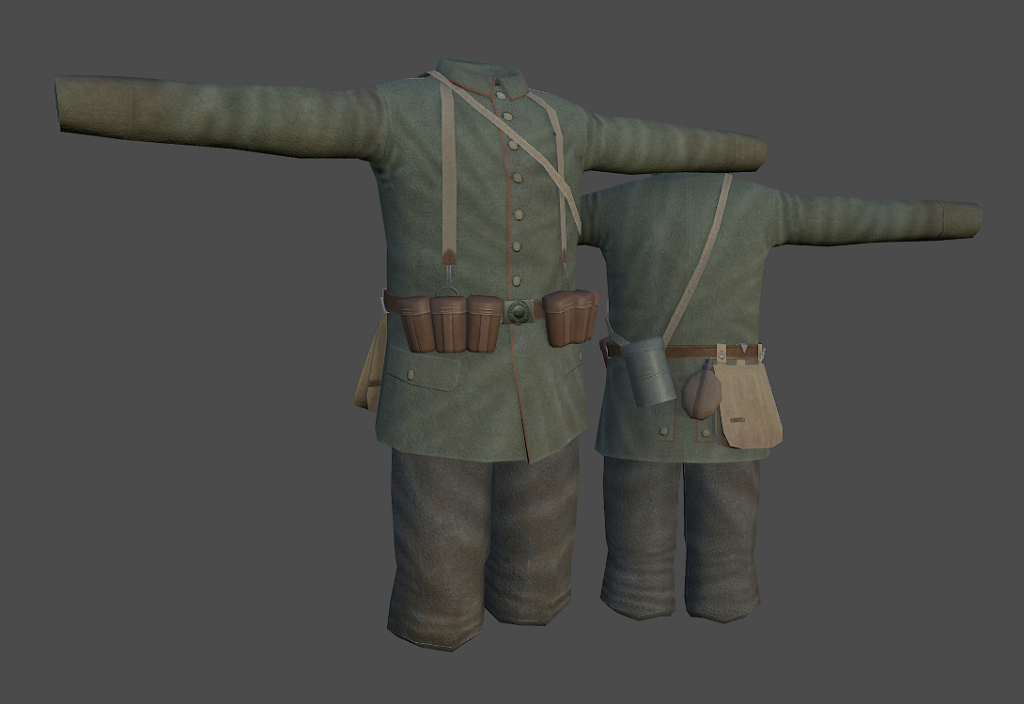 Last, we have someone in marching equipment wearing a mantel.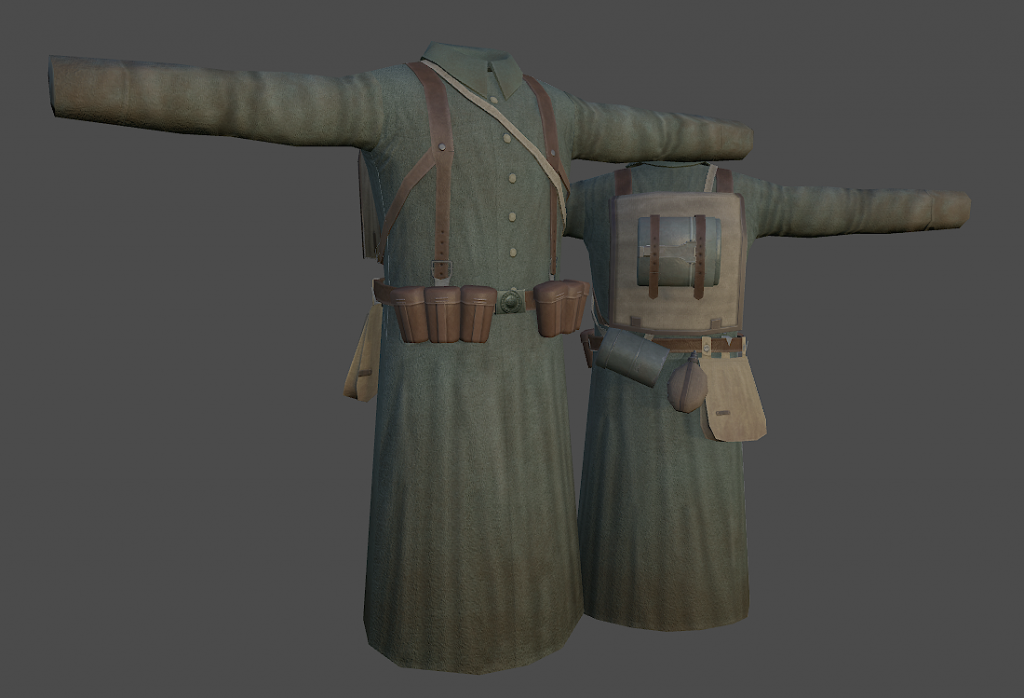 We have a lot more things that we would like to show you in the future. There's rigging these uniforms, some work on the coding side, more weapons, binoculars, whistles and other good stuff. So please stay with us and let your friends know about the mod. Thank you so much for supporting us and I hope you enjoyed the update.
Here's a little bonus, Modèle 1892 Revolver: