WELCOME TO THE LATEST NEWS ABOUT GENOCIDE DOLPHINS!
Many things have happened in the last few months at Radiant Silver Labs! I have been hard at work on GD, and have lots to share with you, I hope you enjoy it :-)
GENOCIDE DOLPHINS GOES TO IGF-CHINA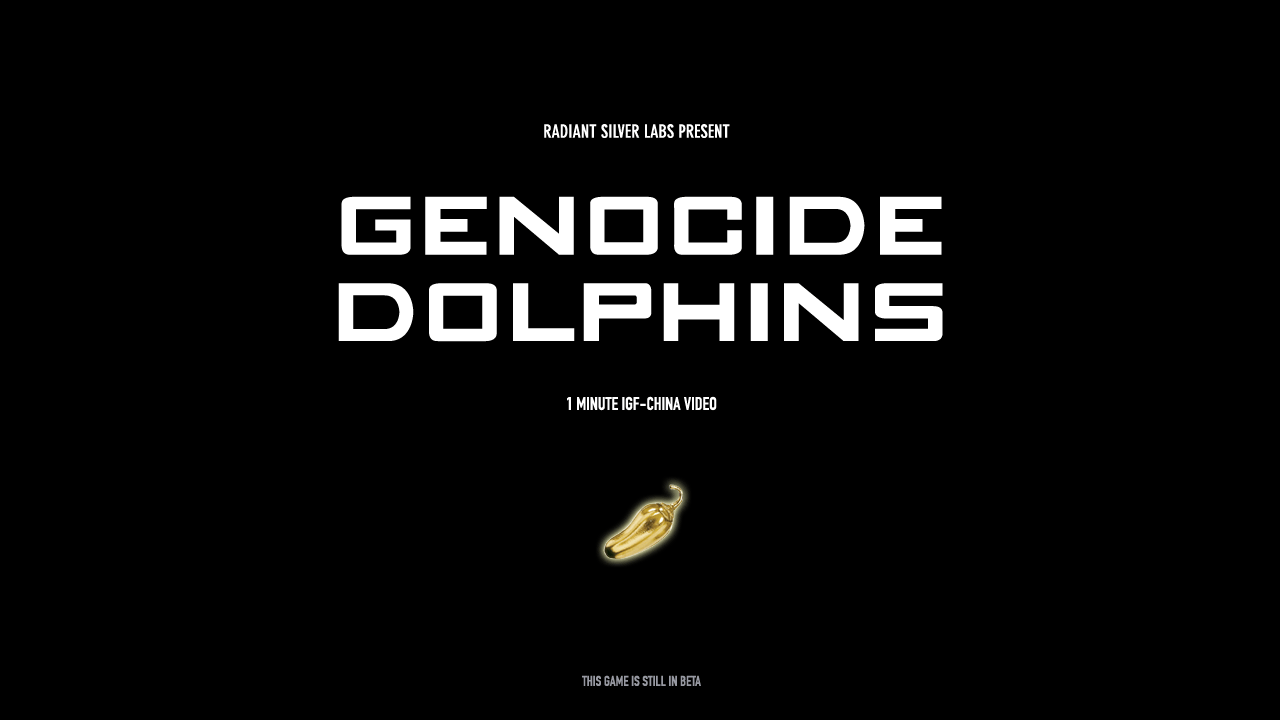 I have spent a long time looking for good festivals to enter (let me know if you know any) and I'm now happy to say GD has been entered into IGF-China.Now for some updates, below are some of the features that have been squeezed into the latest build for IGF. As the game takes a slightly more adventure FPS turn I have started adding locations into the game (I always said things would evolve unpredictably!). The player can eventually meet people at these places, and get missions etc. There's lots on the cards but for now, check out some of the locations I have been working on (there's also a video at the bottom). The latest build is available here, it is a normal build but you can turn on Oculus Rift support using F12.
Club Wolong
Welcoming the freshly opened strip bar "Club Wolong" to the Red Light district of 'Screaming Tortoise 8'. The location might be a bit dodgy, but this is where the filthy rich come to drink.
Germen Cine Club
The unique cine club experience, all the way from Buenos Aires! The owner of the club (Matute) has lost his usb stick with all the films on it, can you help him find it? If so that grants you lifetime free access to the Germen Cine Club!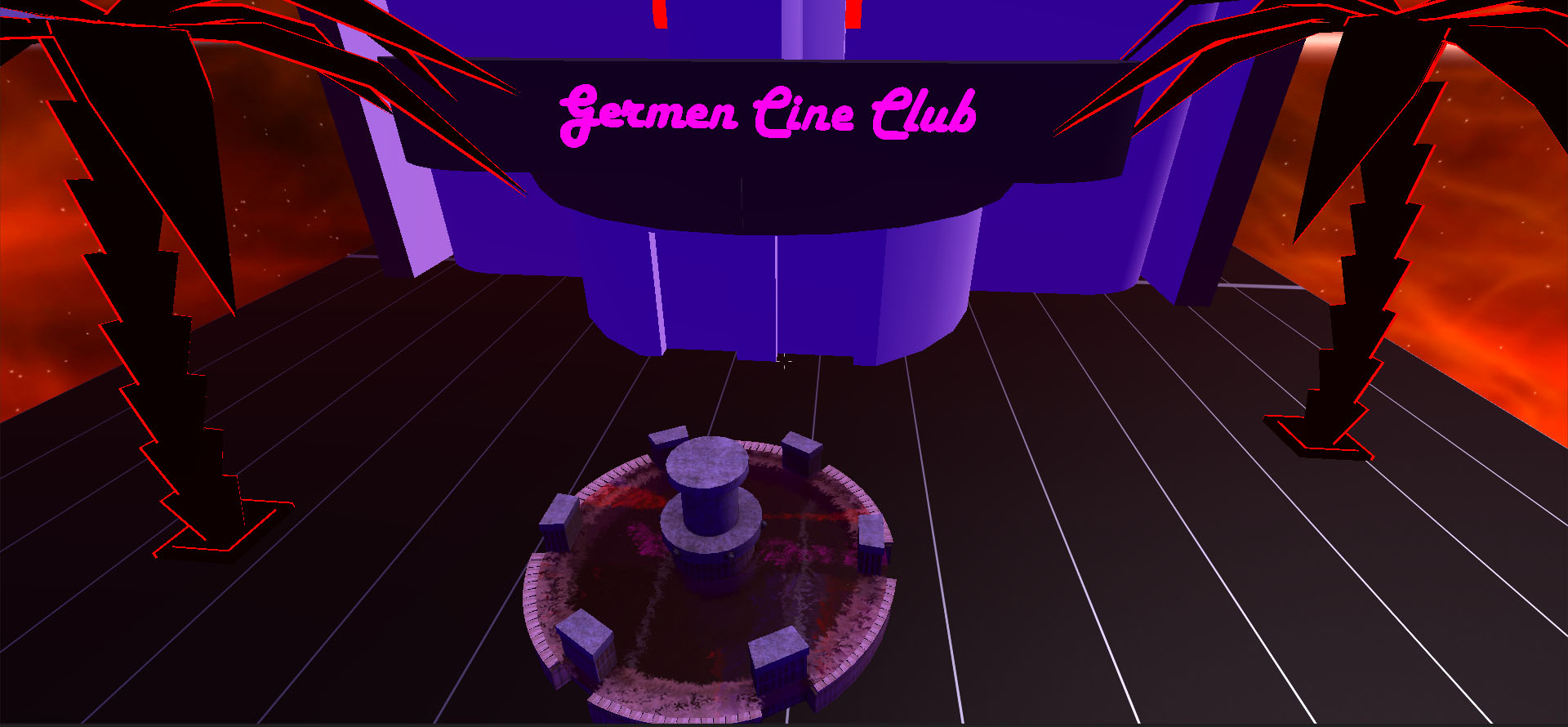 Dirt Burgs
DirtBurgs is ST8's premier dirt burger bar, fresh dirt from the craters of Earth's moon is shipped in daily to please the strings of customers (not shown here!).
Salad Days
A chilled out salad bar in Moruga, ST8. In the background you can see Geodesic, a popular night club. Customers can enjoy fresh Galaktikos salad with unparalleled soothing views into space.
Geodesic
A closer look at Geodesic. Invitation by 'Nerve Jangler' only (i.e. there's no way in or out without expressly being invited to teleport through the planets network).. Geodesic is famed for this weird rule, and.. because of their DJ.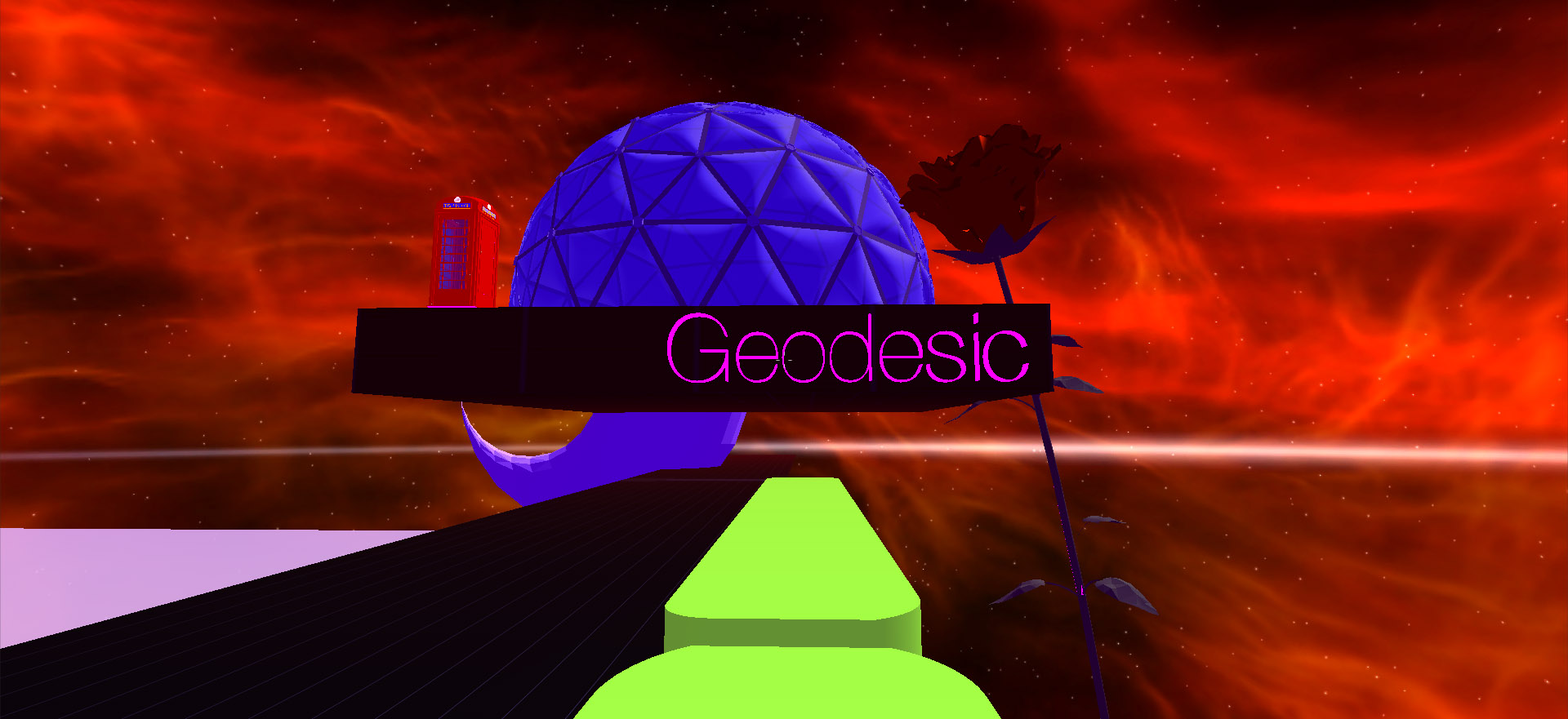 Who happens to be a gorilla.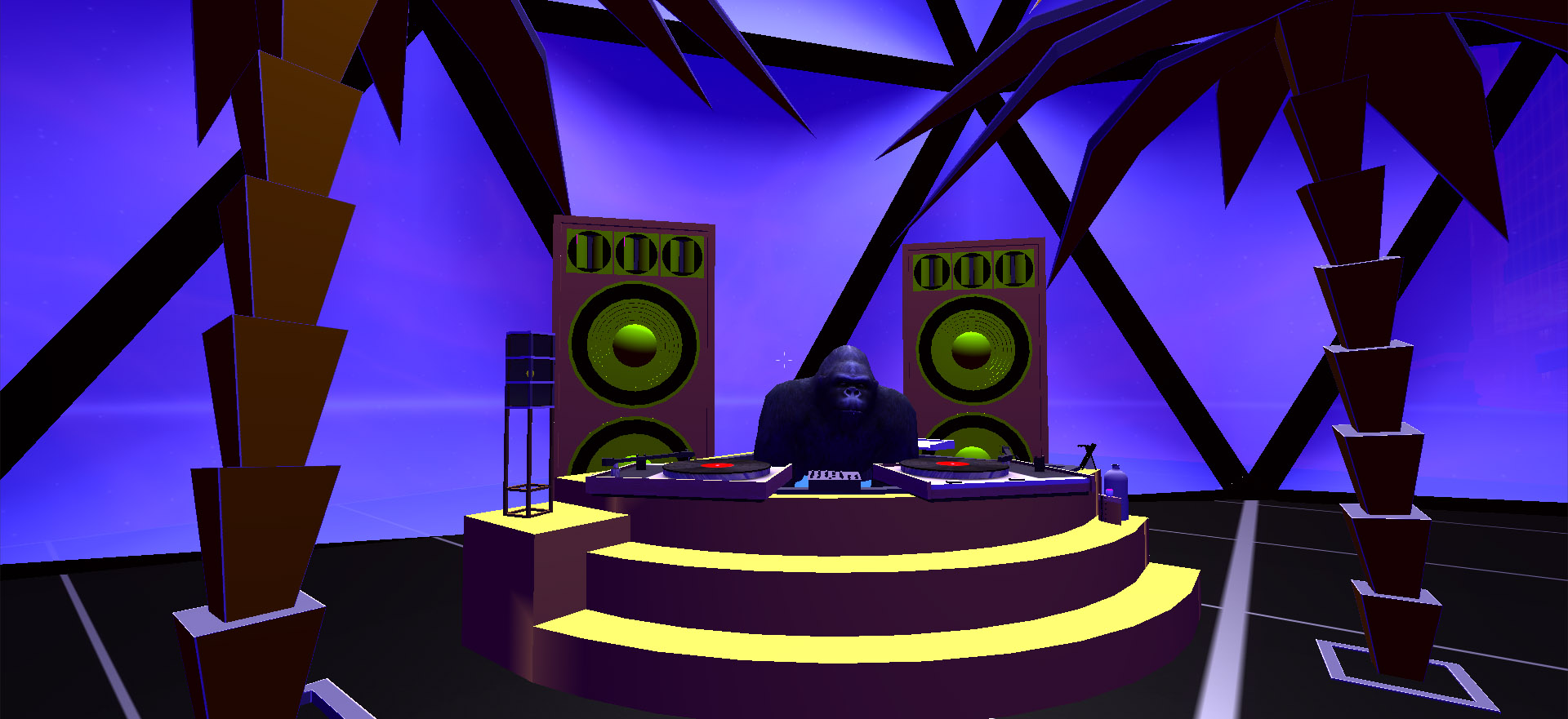 Stay tuned folks, there's LOTS more to come!!
GENOCIDE DOLPHINS GOES TO VRJAM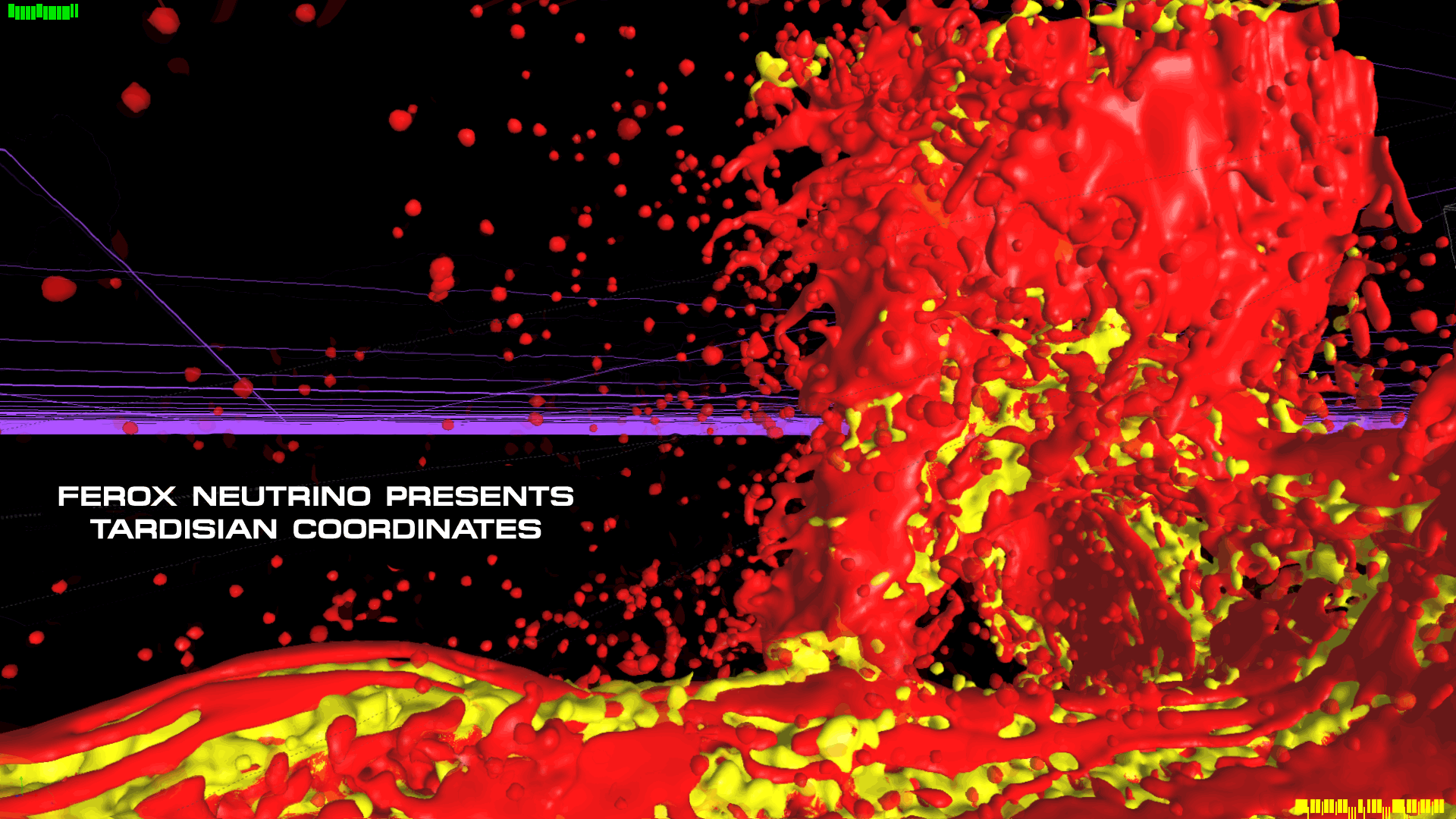 Yes, yet another competition, it's a good time of year to be indie! Normally I'm always working on something at the exact wrong time or in the wrong place, but I've been luckier this year. Having said that VRJAM is predominantly for games made during the 3 week period of the competition but from the FAQ it appears you can submit stuff not made during that time, that's what I get from it anyway - they make clear that tacking Rift support onto an existing game won't win any innovation points, but I do not believe that is what I'm doing, this game oozes VR from every polygon.When I started making the game it was supposed to look like Killer7 crossed with some early VR game crossed with some japanese bullet-hell madness crossed with whatever crazy images are in my head. A sort of modern day lawnmower man game, and guess what, I happened to see the Rift on Kickstarter and fell in love with it last summer. Thus the game (which was started in December 2012) has progressed with the Rift in mind, and has had full Rift compatibility since I got my Devkit a while back, which still sits proudly on my desk.In short I think many things make GD an ideal candidate for the Rift:
Crazy 3D worlds reminiscent of early VR games like Dactyl Nightmare and Zone Hunter
Mirrors Edge style free-running with huge jumps and big falls (trust me you get sick, but it's the sickness of "falling" you get, this to me means it's "working")
In your face projectiles like heat seeking rockets that literally make you close your eyes as they slam into your face. The player can also pick up and throw things, which feels weird because you want to actually "reach out" and do it (Intel Perceptual camera on standby!)
Beyond human abilities that allow you to jump huge distances and teeter on the edge of buildings larger than the ones we have in real life (and you actually feel the vertigo, it's oddly convincing at times), and even sky dive off them!
What have I been up to?
And now... some new screenshots! I have been desperately hard at work polishing up the city, and adding little locations into it, here are some of the new places the player will eventually be able to visit :)
Brouwerij
Brouwerij, (essentially the cinema pub attached to the Germen Cine Club), plays host to some exclusive bands and DJs. Known mostly for its ginormous strawberry but also because of the open policy for drug consumption, Brouwerij has become a happening bar for before and after film parties.
The building in the bottom right of the picture is "Grape N Lemon" - a new fad kiosk that is sprouting up all over the island selling a new breed of "super skunk" dubbed Grape N Lemon. The locals consume it like candy, but it is not recommended to tourists unless they know what they are getting into.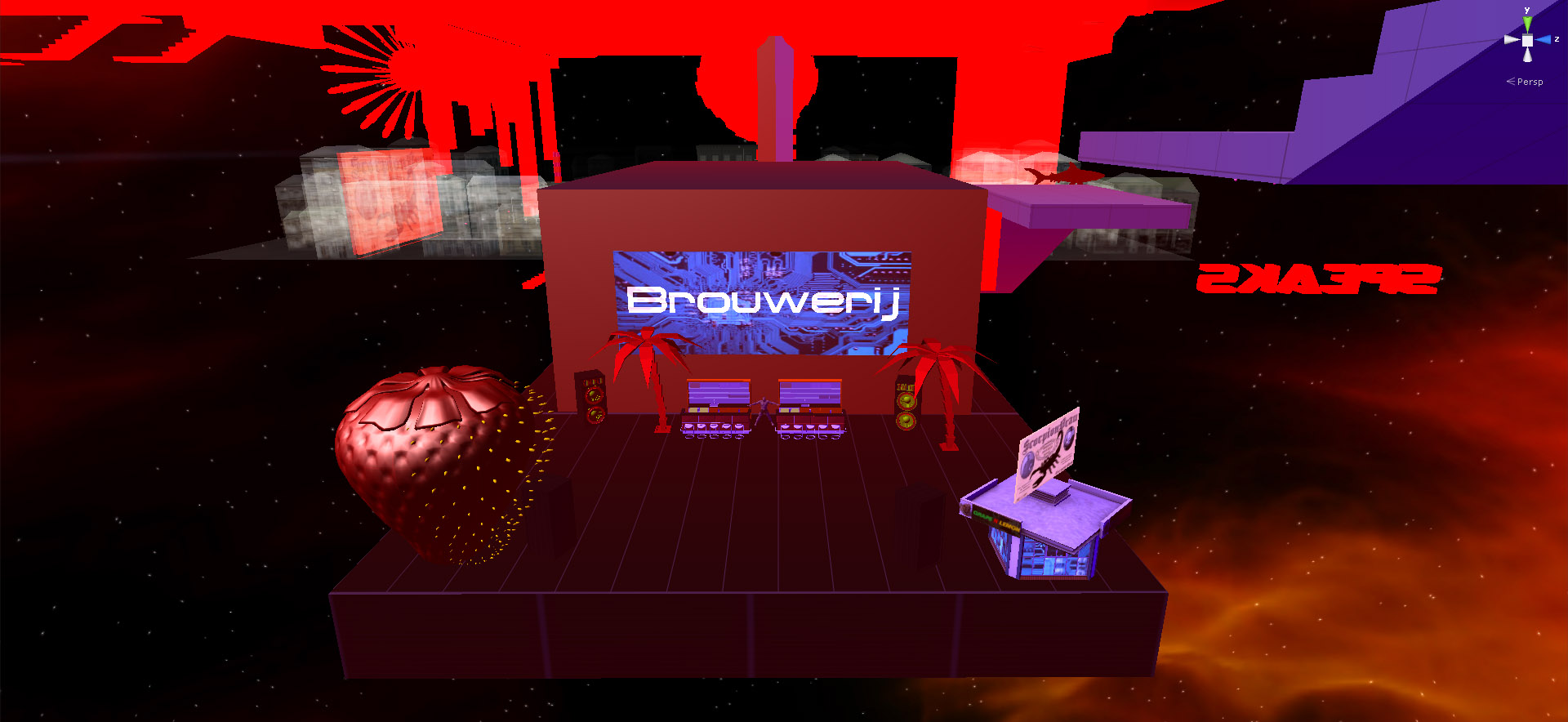 Lords
The House of LORDS (known to the locals as LORDS) sits squarely in the middle of Algol, ST8's gay district, and is well known for its flamboyant reputation. Barmen here have pink mohicans and wear tiny rainbow coloured speedos. Not for the faint hearted, but good spirited parties held most weekends. The Jacuzzis are a highlight.
A rarely captured calm view from the poolside of Lords. It has been said that some clergymen travel across solar systems to visit the rainbow coloured waters of Lords' custom party pools.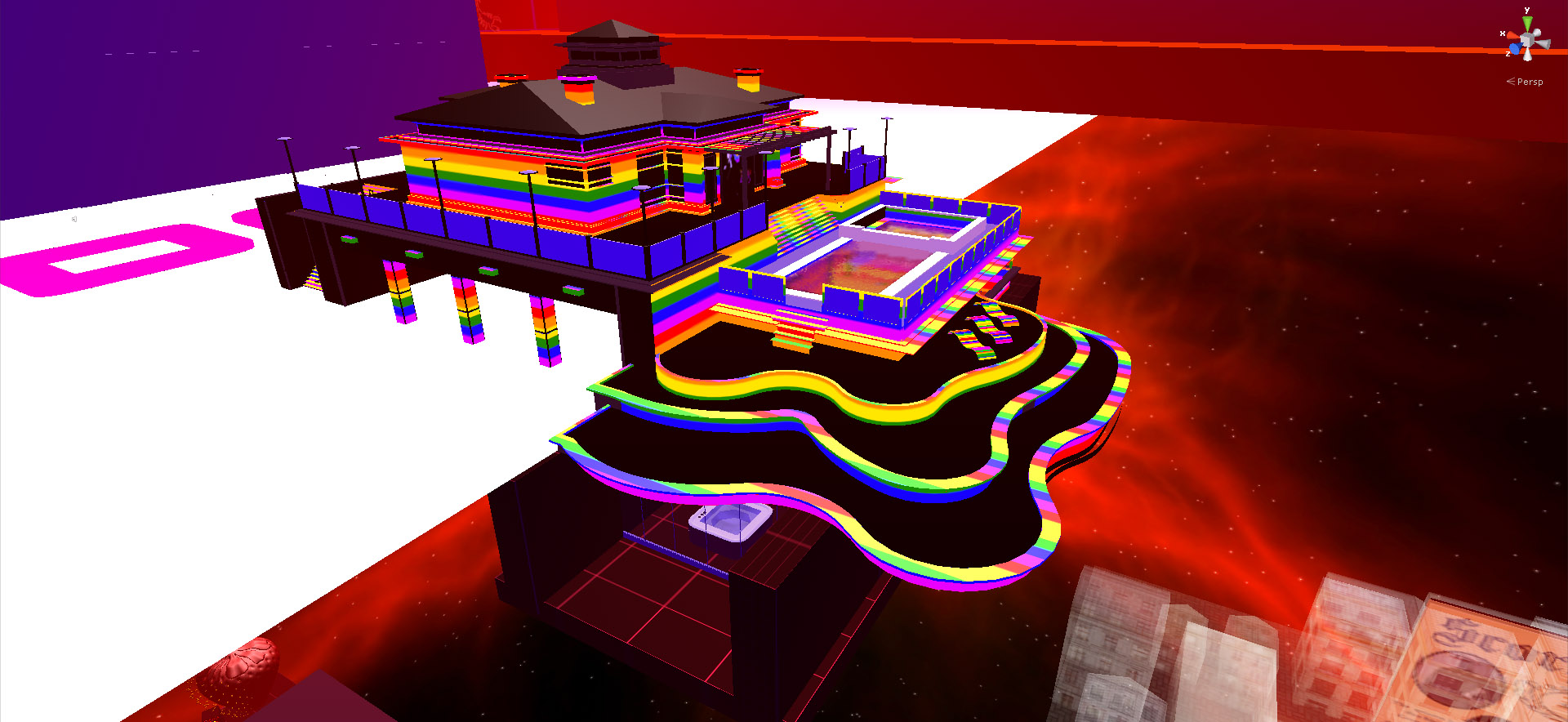 Lords was based on the design of a Kyoto golden temple, however the architects were just too damn flamboyant, the project was abandoned when the fs realised no one would visit a rainbow coloured resort. Luckily a local business man purchased the temple and it became Lords, home to the biggest parties of ST8.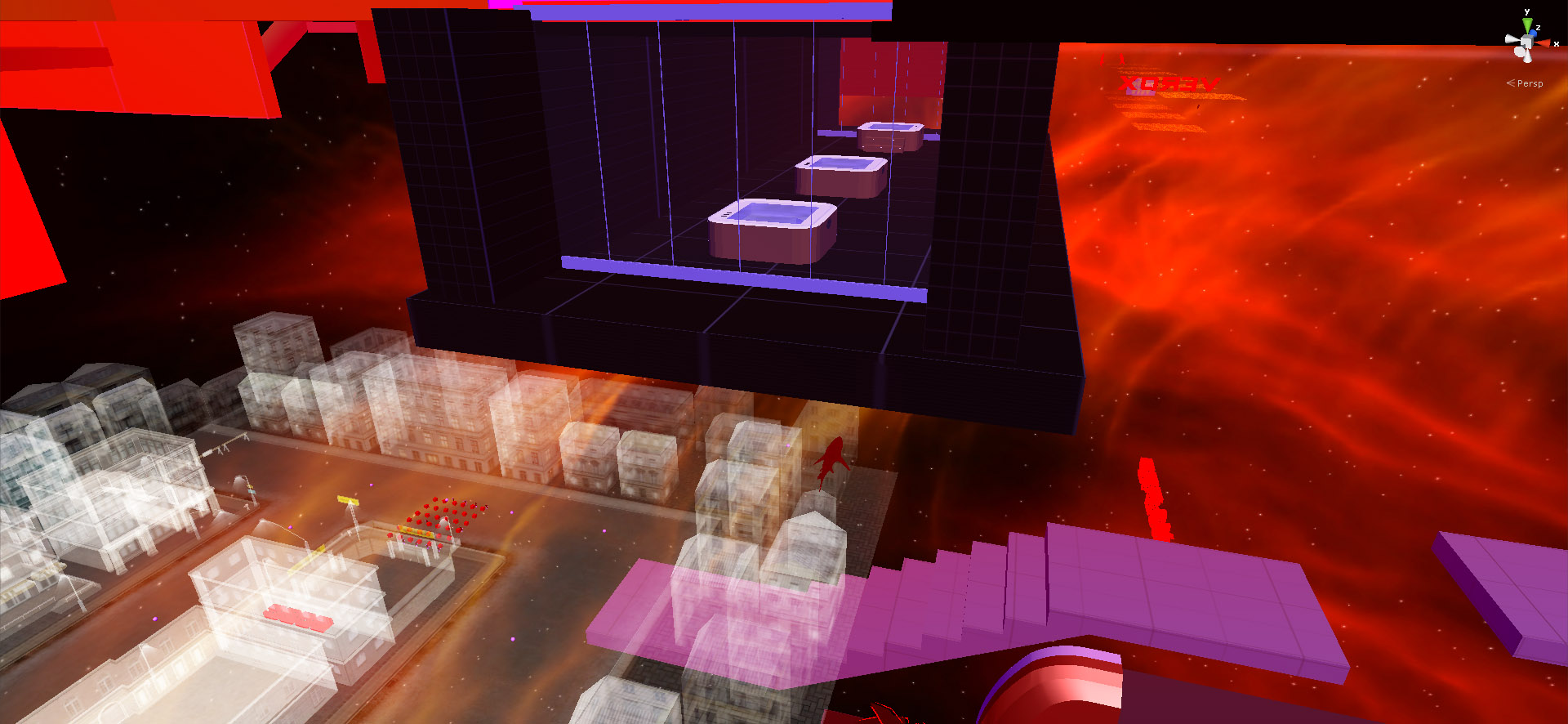 Lords plays host to the most luxurious Jacuzzis in the galaxy, with beautiful 180 degree views of the Wallsend night life and beyond!..
Wentworth
Screaming Tortoise 8's police/prison station. At some point there will be 2 missions, break someone out of the prison, get them to do something, then break them back in! With the new slooow motion feature, that shotgun in the doorway and some awesome enemies, storming this building with be a total gaming delight.
The player can now crouch and then creep along slowly with the gun lowered, good for stealth, and
avoiding being seen. Im also working on a slow motion which can be deactivated by pressing the run key, this means the player can charge around at full speed, let go of run, drop into slow mo and blast some enemies, then go back into normal speed etc..
New Kowloon
A particularly trippy looking part of ST8, with cable cars, trams and the ever famous drunken llama.
That's all for now! Oh and if you are wondering about "Tardisian Coordinates" - within the game you will meet a DJ/VJ who is working on an experimental visual album, he is called Ferox Neutrino, and
Tardisian Coordinates is his album, which is currently being marketed quite heavily in ST8.
Follow the game on www.genocidedolphins.com - thanks for reading :-) Everything is evolving fast -
believe me it's going to be a journey!
Gaz.