I've made almost whole game by myself (code, design, art) - except for music and sounds, found free on internet. The game has been sold at FGL (for peanuts) and is currently playable for free at:
Features: 5 long levels featuring well known places from Paris, 4 totally diferent dinosaurs (raptor, triceratops, pterodactyl, brachiosaur), 1 boss (T Rex), 4 powerups (health, score, shield, slow motion), 3 difficulty levels, optional stars for additional chalange, statistics. Try to build the biggest combo to score the most points.You can take screenshot from stats screen to brag before your friends on Facebook. Game can be finished and has an outro.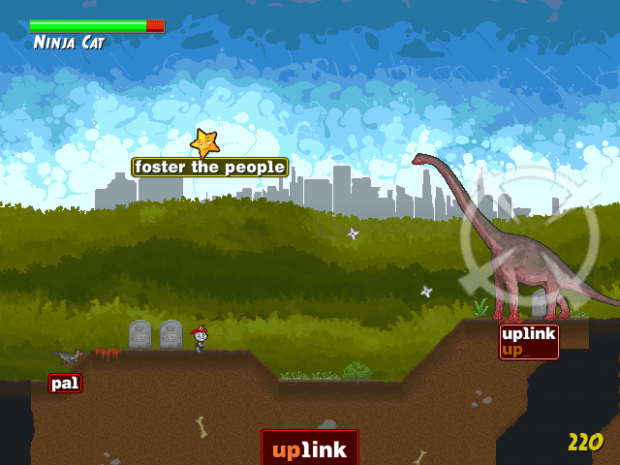 Remember: zombie dinosaurs make learning fun!
You can read the complete postmortem on my blog: Koshmaar.pl
Play, comment and rate (if you want :) ), feedback appreciated.