Hello. Yes, previously i showed you Troll boss, but he is a not unique. In game you can find only 2 epic bosses - Tinker King and todays' guest - Templar Orden. Troll if a very powerful creature, but Orden stronger and better. Let me explain some things about Orden.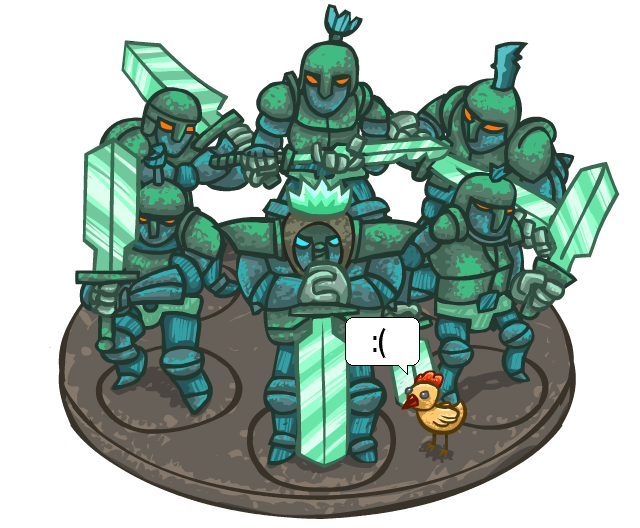 It is very dangerous to fight against that guys. They hit all heroes at once, have a powerful positives and a chicken. 'Ha, Chicken!' - you are think, but let me explain that imbalanced stuff: When Ordens health drops below 50%, they eat chicken and gain health, attack and critical chance positive. Really dangerous, i swear!
New video with gameplay and wip graphics (ye, still wip) you can watch in 'Video'.
That's all for now, thanx for reading!