Vivid Garden
is some kind of vertical platform shooter, where you climb up a growing plant and defend it from enemies.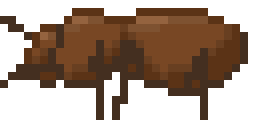 Game Modes
There are currently three different modes in the game.
Stage Mode
The 'standard' mode is the Stage Mode, where you have to fulfill specific conditions, like "reach a height of 15, while the overall size of your plant must be over 100", to win the stage and unlock the next.
Free Play
In the Free Play mode, there are no special conditions that end the game. You can play until you die because of the increasing number of enemies that attack you and the plant. This mode is pretty much an arcade mode where you can try to beat your own or your friends highscore.
Multiplayer
At the moment this is nearly the same as the Free Play mode, but with two players playing on a split screen. I'm still experimenting with this one and maybe I will add some more competitive elements to it later.
Screenshots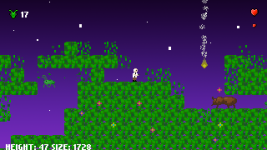 ---
I will make a little gameplay video in the next days to show you how the game actually works.
Hopefully some of you liked this little presentation and will keep an eye on Vivid Garden. :)
Please feel free to give me some feedback in the comments!