This is the second and final update for the demo that I'm gonna be using for the crowdfund (Which hopefully works), so lets avoid the details and jump right in!
What's new?

I have improved the graphics/details a little in almost the entire demo during these 4 days after the first release, so I'll put the most important ones here.
I've made a cute and simple animation for the trees and grass:


Major graphic improvements on The Great City.
- Fog added
- Added some shadows
- One of the buildings is no longer a box with color
- Added furniture and details to certain places
- Pavement has received little details
this is just a little part, you can check them all in the demo
(Sorry about the gif quality :c)


Little improvement on the first house
A little change of colors and added a few new things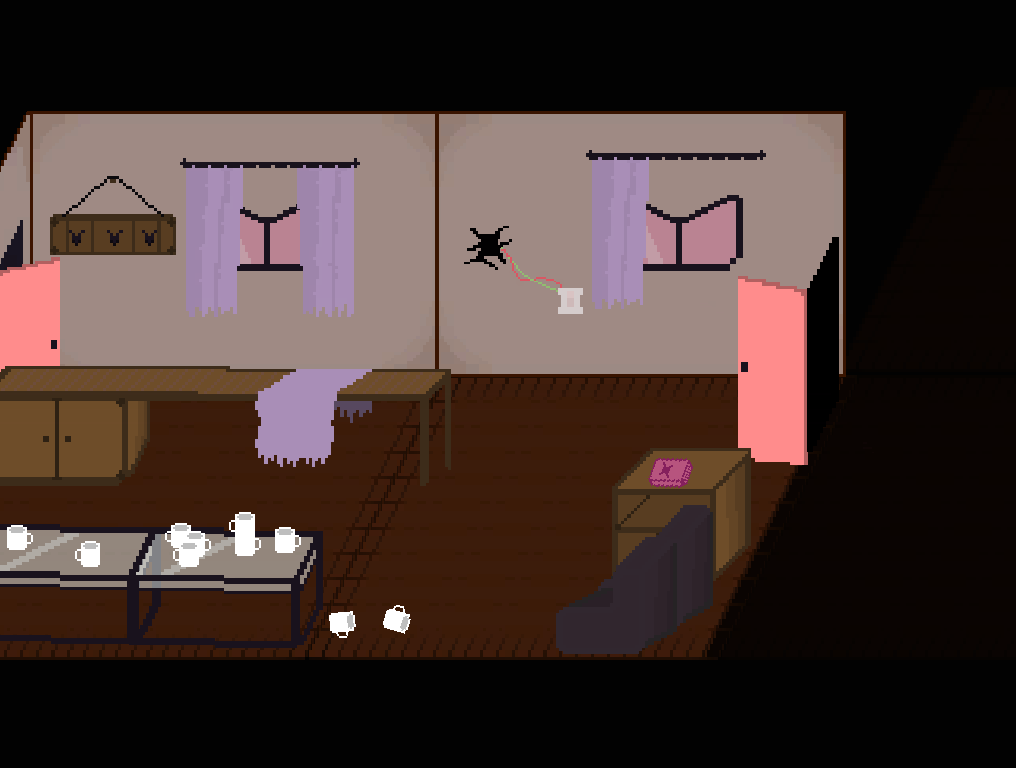 More improvements on the rest of the demo, go check them out :)

Last "boss" difficulty has been reduced
- Less projectiles per source
- Damage reduced

Yeah... It was kind of difficult.
Just as a reminder, while in Dash you're invulnerable, take advantage of that.


Fixed some dialogues that had minor grammar errors
(Latino developer issues)


That's all folks!
I will continue to working on the new trailer video for the crowdfund, thanks to the people who tried the first version of the demo and also to the people who have gave me some feedback, once again,
Thank you <3