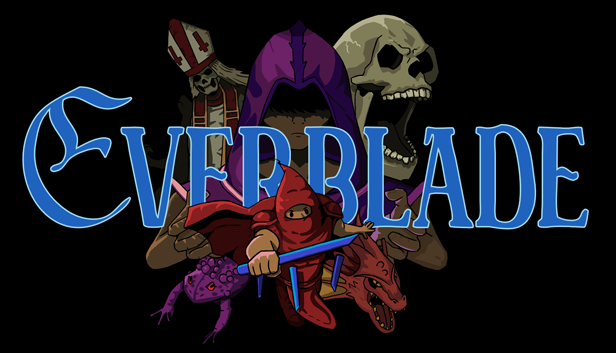 Everblade is the first game released by Elion Games, a small indie studio created by three brothers in Sweden. It's been our passion project for the last two years, and we're finally about to release it.
Fighting Evil with the Power of the Everblade
In this metroidvania-style platformer, you play as a villager who's been granted a magical force to avenge their town and stop a twisted archmage from corrupting the world. This force takes the form of a magical blade, the Everblade, which can take on different elemental properties and attack enemies both close up and from a distance. It can even serve as a hookshot - with the right upgrades, that is. There's a bunch of different abilities and items to play with.
A Variety of Challenges
What sets Everblade apart from other metroidvania platformers is the plethora of Zelda-like puzzles that challenge the player along the path. Each segment of the game is unique, and so are the challenges you face, instead of endless repetitions of the same enemies and bottomless pits. There are even hidden minigames that can grant significant rewards, especially when you master them all.
Our goal with Everblade is to combine the best elements of some classic games we love with our own modern touch. So, the end result is an advanced action platformer with the nostalgic aesthetics of those early 90s legends. Chiptunes and pixel graphics have a special place in our hearts, and we hope to take you back to simpler days for a moment when you play Everblade.
Can You Wield the Everblade?
If we've piqued your interest, come on over to the Everblade Steam page and try the demo. There's lots to discover in this snippet of the game, and you'll get a taste of the boss fights and puzzles alike.
Thanks for reading. If there's anything you're wondering, we'll gladly answer your questions in the comments below.