Dear Friends,
Today we have a new weapon to show-case; The ESS Arjun II. An Indian made spaceship and the first of its kind, developed with the help of the EDI. ESS Arjun I, a Civilian transport ship of the same scale, went dark after a distress call from Mars. After the war, the ESS Arjun II was developed to serve a military purpose; sporting 6 Puma Mk9 Orbital Strike guns. These guns can be called in to decimate any Alien swarm with deadly results.
Again, this is NOT in-game footage and this is not how the Ship will actually look like in the game.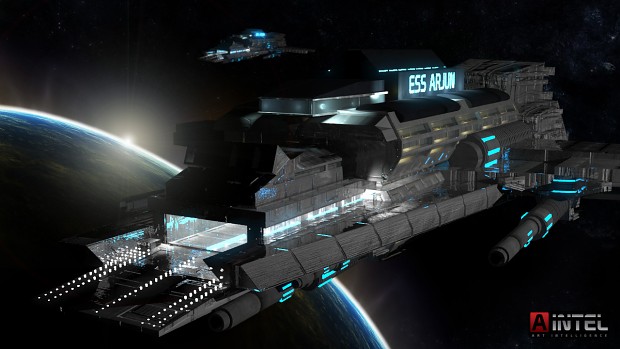 We also have two maps, among many, to showcase. The First being the defense of Tehran and the second in a desert region on the southern Iraq border close to Kuwait. These two images should give our viewers an Idea on how the game will look like however we want to avoid posting any further in-game content until the game is actually complete.
The following two images are in-game and this is how each level will look like visually.