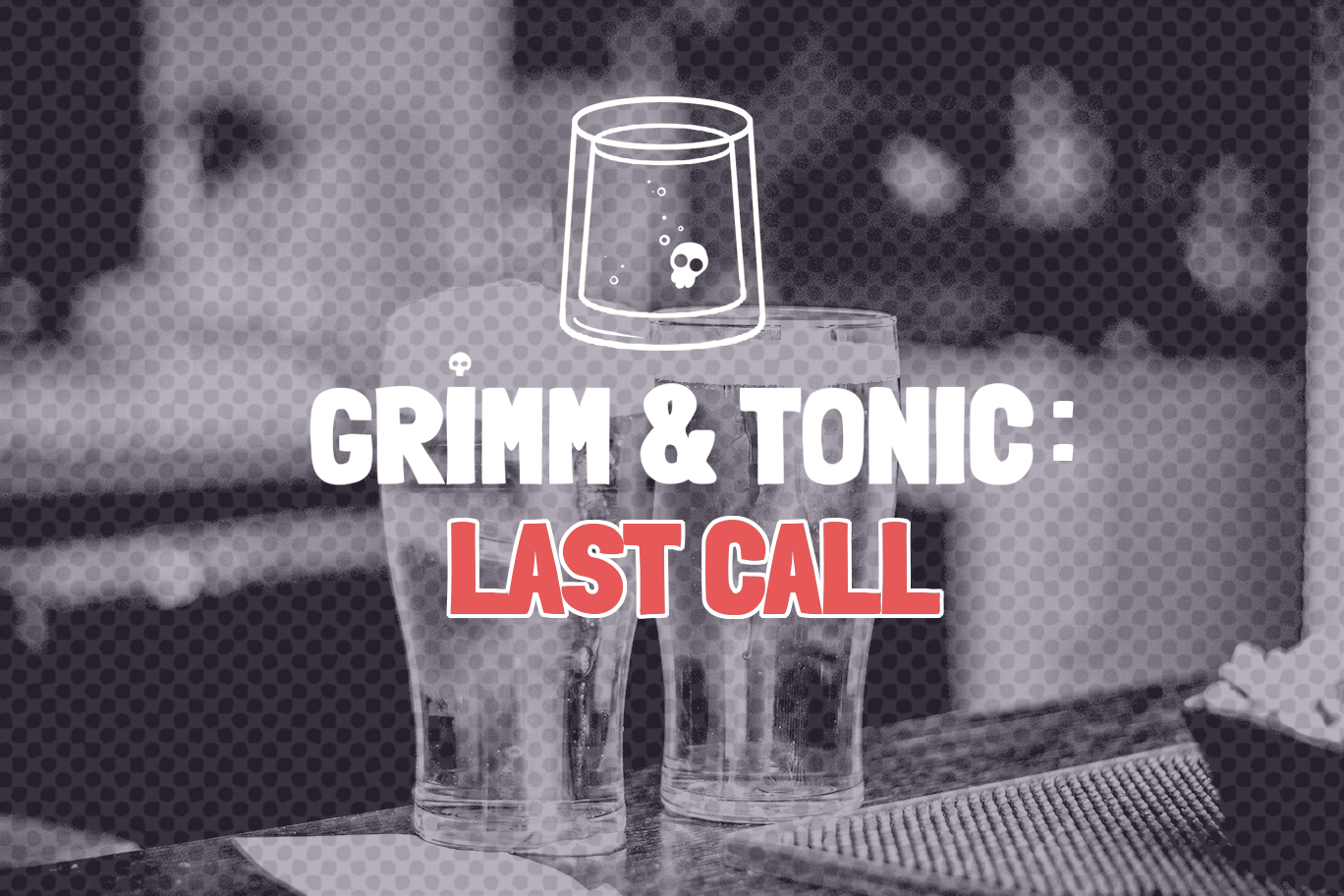 What's Grimm & Tonic

This is a weekly web visual novel, that follows the residents of the fictional city of New Eden.
New scenes released every Friday.
Play the game here

What's "Last Call"

In this VN, you wake up one evening to find Death sitting on your sofa. Broke, friendless and apparently soul-less, He offers you a temporary job at the premiere, local, shady hole-in-the-wall, DEAD-END.
Maintaining a healthy Work-Life balance is pretty tricky on a good day but it's damn near impossible when your boss threatens foreclosure on your mortal existence.
As the new bartender at DEAD-END, you'll make new friends


What are the Themes?
The game will focus on the following themes:
Wishing vs. Desire vs. Action
Locus of Control
Coping Mechanisms
Personal Growth
You can expect the game to touch on topics such as suicide, alcohol abuse and depression. This title is going to be focused towards an audience aged 16 and up. There will be references to alcohol and adult situations. However, there will be no explicit nudity