The last weeks, I've been working on the enhancement of the procedural world generation code of the upcoming game EndTime at Home. Previously, the game randomly distributed trees, vegetation, streets and houses across the world, without any structure, and basically, the whole world of the game looked like this: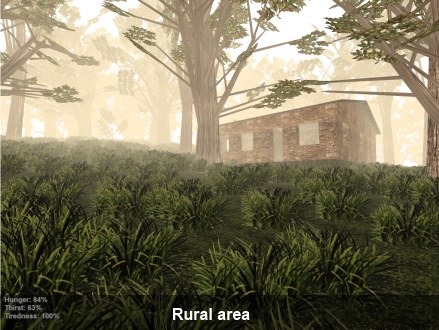 But now, the world generation engine is able to create interesting spots like cities, and connect them using streets. Cities also contain bigger houses, other vegetation, different kind of terrain, and similar. Now about every 10 or 20 kilometers, there is a city or a bigger village. For now, they look like this: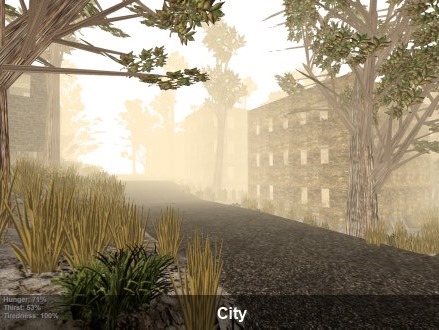 Another shot: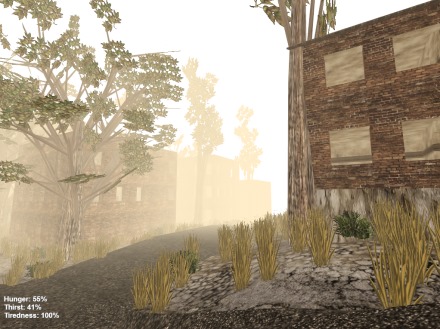 In the finished game, you will be able to find more items, food, weapons and similar in the cities. But they will probably also be a bit more dangerous than the rural area. Of course, the current state of the world generation is far from being finished, the game world is still pretty empty, but this is planned to be changed soon.
If you preordered the game, you can try and explore the cities in the preview alpha version of the game. Otherwise, if you are interested in the game and want to try out the tech demo, take a look at the games website at endtime.at.