Welcome.
We have decided to do a large presentation of our storyline and gameplay features. Let's get rolling guys!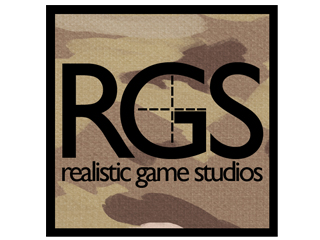 Who are these men in black? What are they capable of? How can they survive in harsh environments with little or no food or water? What are they doing "behind the scenes"? Which operations do they take on that we don't know about?
To answer these questions, RealisticGameStudios is pleased to present the most tactical, authentic, intense and enjoyable game to date. The name is Elite -- Elite Special Forces.
In May, 2012, 15 Kazakh border guards were found dead at the Kazakh-Chinese frontier. No one never found out who did it, but in cooperation with the CIA, the Kazakh Foreign Intelligence Service think they have found the answer.
In South-eastern Kazakhstan, a number of strange events have taken place at the last year. This includes murders, fires and so on. But who are doing this?A large Special Force operation Task Force, Task Force Blue, (also called Elite: Special Forces), mainly consisting of French, German, British, Russian and American special forces, are send out to investigate this area. What will it end up with?
Their operations include Unconventional Warfare missions behind enemy lines in the form of assassinations and sabotage, as well as quick but effective Direct Action operations. They also take on very sensitive black operations that these SF Operators are in no way allowed to tell the public about. As a player you will be a member of one of these Special Forces that you can choose yourself, and you will be in the heart of the campaign. You'll find yourself taking on various black operations, feeling the intense and heart-pounding missions, and experiencing realism like never before!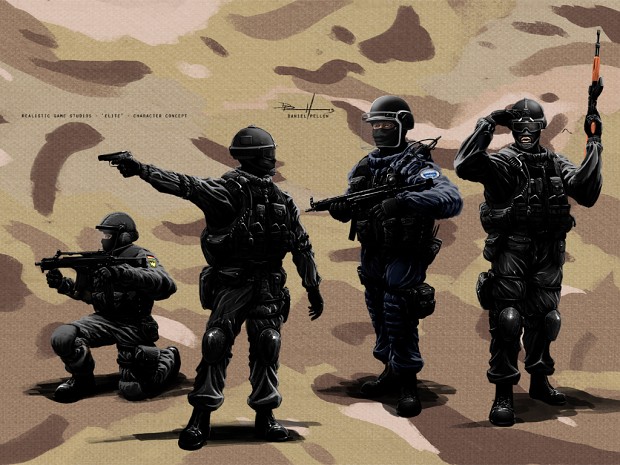 Multiplayer
Our multiplayer really isn't that different from our singleplayer. Slow-paced action with a beatiful level of forests, villages and a destroyed ghost town. We will not have any "Kill-all-players" gametype, but different ones. Each one based on having an attacking team and a defending team. The attacking will perform the various the tasks (retake a village, assinate, etc), and will have 5 days (100 minutes with full day & night cycle) to complete this object. They will have a base with all their vehicles that their team leader have decided to take with them, as well as the fact that they can train on this base.
This 5 day time limit is to make the defenders more un-aware of the attackers. So do you wan't to send out a little sniper team to do surveillance and find out how many enemies there are, do you wan't to bomb the attackers base with heavy artillery for a couple in-game days or maybe something third? It is YOUR choice!
Lastly I would like to say that we got some new modelers on the team. We should soon be able to show some different assets as well!
Prepare to see a lot of never seen stuff in Elite, the greatest Tactical Shooter to date. Stay Tuned and don't forget to leave a comment and like our Facebook page! Thanks and hope to hear from you!