The success of Pool Nation on Xbox 360 and PlayStation 3, available now via the Xbox LIVE Arcade and PlayStation Network respectively, has not gone unnoticed. The UK studio responsible for the videogame

has received a great deal of praise since Pool Nation's debut back in October 2012, and they aren't done yet.
Alongside the recently launched Steam Greenlight campaign CherryPop Games

are expanding the formula to include even more unique gameplay.
Box of Tricks is a new

mode in which players can create, edit and share epic Trickshots with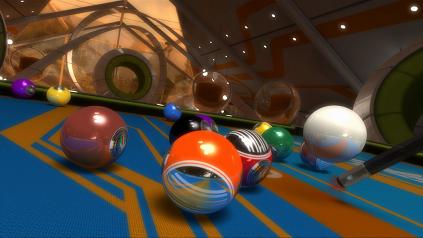 the world, including brand new community features that allow you to upload your Trickshot to a special voting panel and also vote for your favourite Trickshot of the day. Limited only by your imagination, the Trickshot editor inPool Nation is a promising to be a cool bit of kit, and what's more how it develops is up to you: CherryPop Games are promising to let gamers decide what comes next, who wins and what objects you want to see included.Pool Nation's Steam Greenlight campaign is ongoing, and you can vote to get the videogame on the platform atSteamcommunity.com.

Electronic Theatre will keep you updated with all the latest details on Pool Nation, including the suggestion that there are more formats waiting to receive their own edition of the videogame.
-END-