The ELDEN RING launched on Feb 24 2022 and received incredible ratings with 94% on Metacritic. The launch on Steam was less positive. It achieved only 60% positive ratings on its launch day due to bad optimisaion issues.
Since then, ELDEN RING continued to do exceptionally well on Steam despite the performance issues.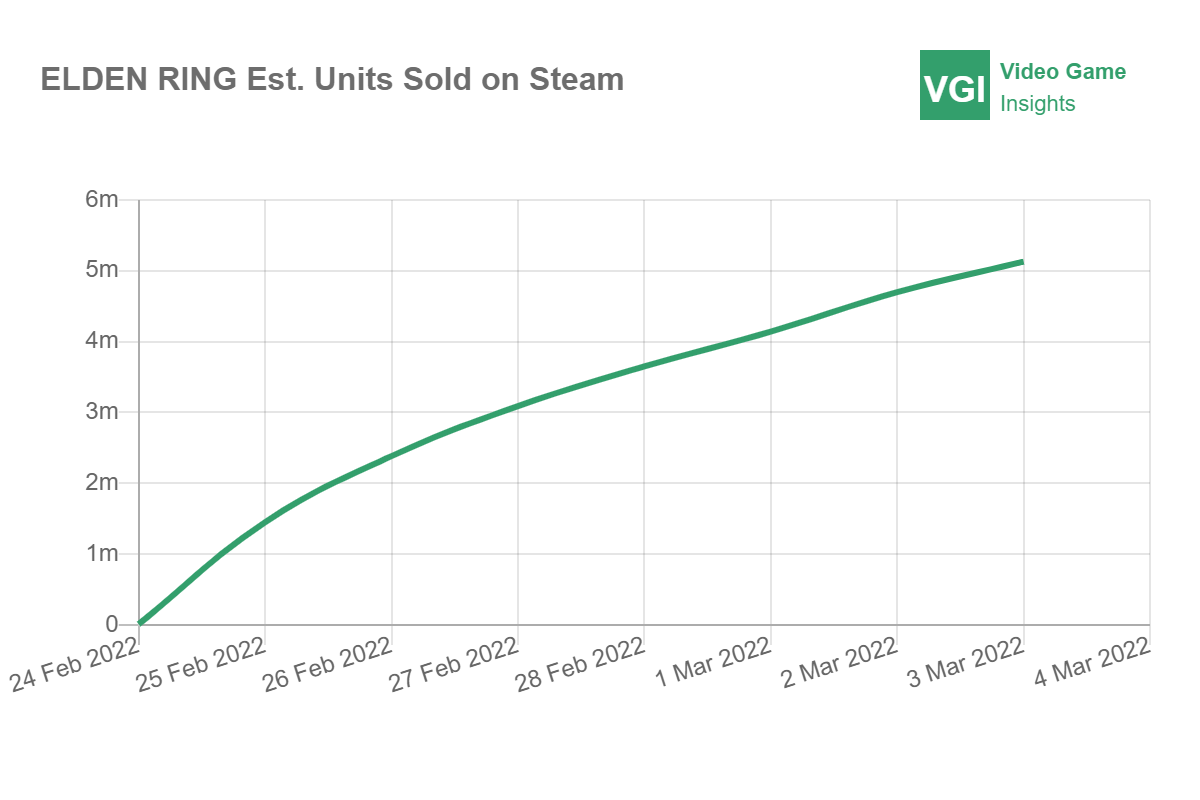 ELDEN RING continued to sell over 5m units in its first week of launch. It sold about 1.5m units in the first day alone.
On top of that, the bad launch reviews seem to have been dealt with. It now has 80%+ positive ratings on Steam.
The developers at FormSoftware have worked tirelessly to fix the PC performance issues, releasing patches very quickly after launch. Patch notes can be siin on their Twitter feed - Twitter.com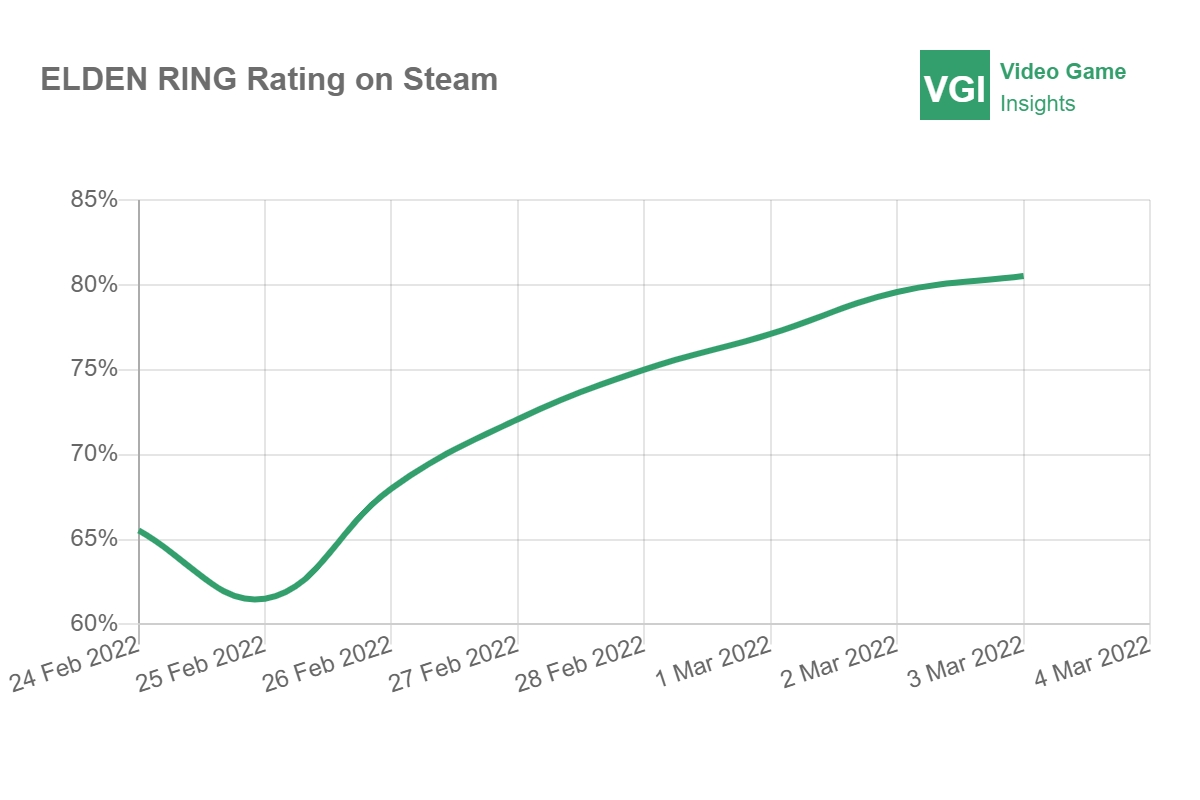 This means that the ELDEN RING is the most successful, highest grossing game year to date on Steam. It's ranking high in the Steam top charts. In fact, it's made more revenue than the rest of the top 5 games put together.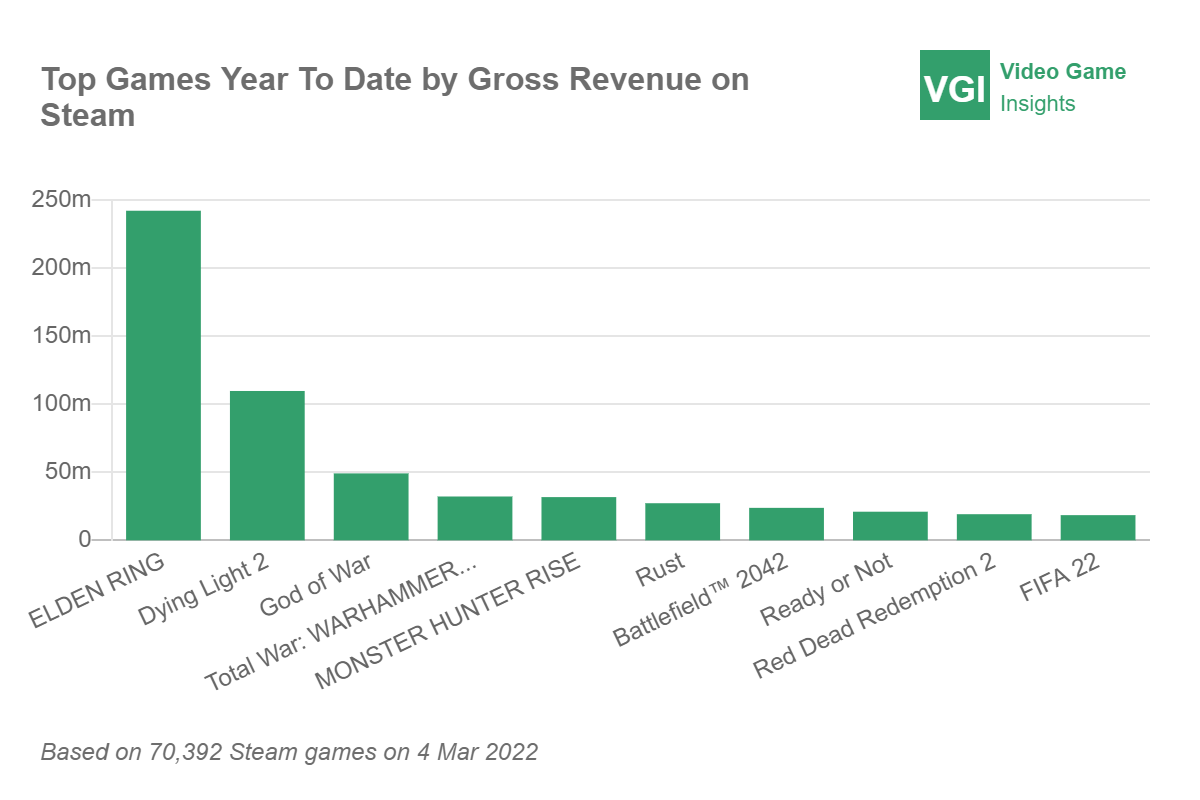 Looking at the top Steam charts for active players, ELDEN RING has been on the 2nd place this week just behind the Lost Ark. Still, the ELDEN RING has had almost 700k players playing it at any given time pretty consistently.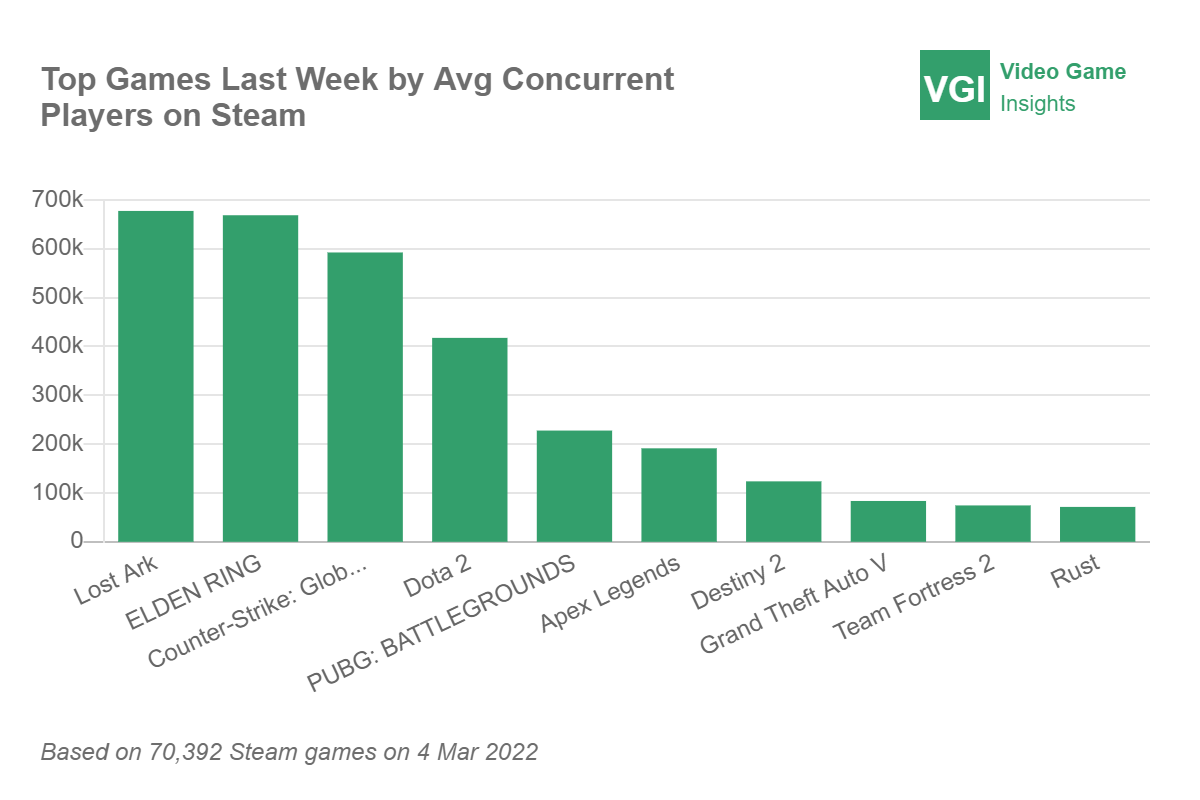 No doubt this has been a major success for the developer, FormSoftware, previously known for their Dark Souls series. In fact Dark Souls 3 has sold over 15m untis on Steam in the 6 years since launch. Given ELDEN RING's rave reviews and strong launch, it's likely that the new game will end up beating the Dark Souls 3 record.
This article has been put together using the data from Video Game Insights, a Steam focused games market research platform. For more information about the methodology of estimations, please visit the about data page.