Tiny Trek on Kickstarter: Kickstarter.com
Today I was able to rig load and save to the editor. Now you can save your ship design and then load it again later. I will expand on this over the next day or two. In addition I began designing a space dock from where the ship is edited. So you can make multiple saves. Here some up to date images of the editor...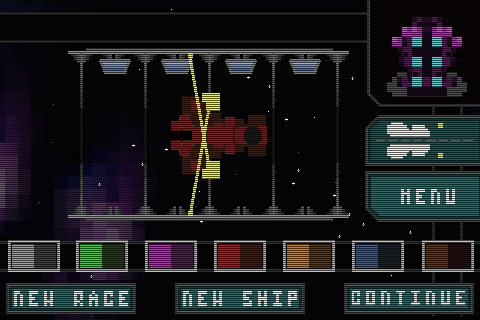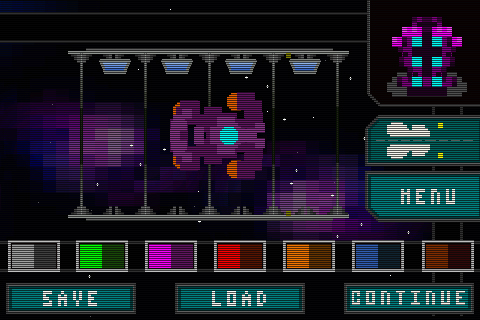 In other news I have been work with Mr Czanik to figure out how to create lifeforms on planet surfaces. And I think we have come up with a idea. We are going to have several body part types, for instance movement may be achieved with wings, fins, two legs, eight legs, etc. So we will have these parts available, and the engine will stitch them together based on the planet. Here is a concept image below.

Finally we are nearing the end of our second stretch goal and as promised today on the Kickstarter info page I revealed the 3rd and final stretch goal, More Melee options! Here is that information copied for your convenience!
"$10,000.00 Raised - Mega Melee modes: If we can reach the $10,000 dollar mark we will be able to expand the Melee combat mode we have planned out. We will be able to include the ability to create team battles where you construct teams out of your save files and download NPCs from the server. Then battle one ship at a time against another team. Another mode would be endless mode, where you ship of choice has to survive against a never ending onslaught of Saved NPCs and generated enemies. The third battle mode would allow you to combat against two enemy vessels and you have a friendly NPC to assist you, two on two. The fourth mode would involve a endless round of battles, where each battle is timed. Each victory adds more time to the clock, the faster you can defeat them the more time added to the clock. "
Tomorrow I hope to post a new build for Backers to edit their ships and do combat again, but this one will have the load and save functions in and I am attempting to code some method for e-mailing each other our ships for fun in-till we can get the server up.