World 3
The level design of world 3 is almost done. Only one level left and it needs more work than the others; This world will propose some new et fun challenges again.
Concerning the level design, we wanted to differ: some puzzles are played on static screen, while others levels are more linear, or more opened which drive to exploration.
Talking about that, we added a new gameplay element to push the player to explore some levels.
The Masks
We're near from the end of our project, and we felt that something missed to our game to make it funnier. So, we had the idea to add a bonus item, a mask, into some levels. The player will know before starting the level that there is a mask to find.
Some rules about the mask:
- It could be hidden.
- Most of the time, it's hard to catch it.
- You may need some reflection to get it.
- It could be all these rules for one mask.
An example:
If you've played the demo on our website, you know that in the last level you had to finish before your brother to save him from death.
Today, you just have to go to the end, stay before the smoke and touch your brother to save him. But in the final version of the game, the mask will make this level more difficult, cause it will reduce your time to get it AND save your brother: You have to run faster than before, jump front the smoke, jump over your brother, catch the mask, and run again to save your brother before he passes away through the smoke.
Well, good luck !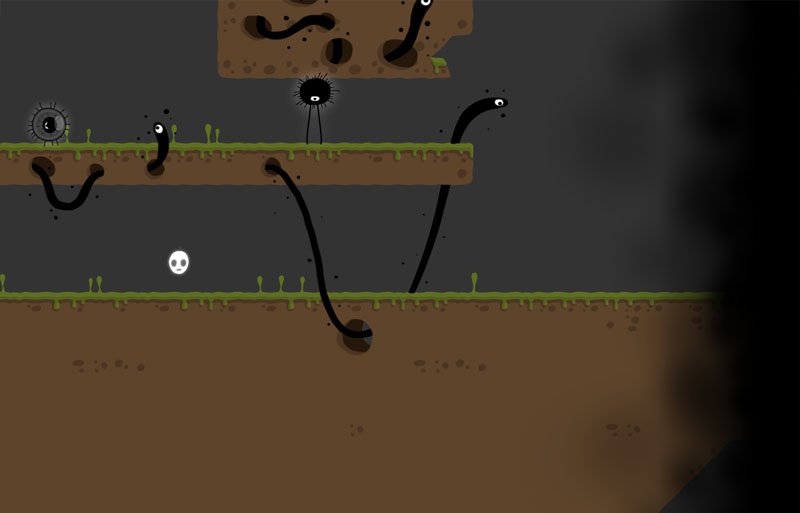 So you understand that this item brings a new challenge to Ecotone.
But it's not only for that. You will need these masks to unlock a surprise: a bonus world ! We're working on it.
And Greenlight !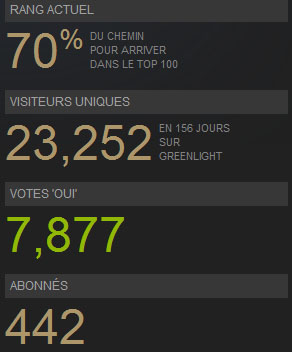 So, how is our little Greenlight campaign? Well, we're still making progress. So don't hesitate to vote !
And the game demo is also available on Gamejolt and Kongregate (you may also enrich our team by clicking on advertising, mwahaaha!).
Oh, and it's fun to see there are some youtube "let's play" about ecotone.
See you soon!