We're honored to announce that Eco won the grand prize in the Climate Challenge in New York! In Eco players are tasked with building a civilization together in a simulated ecosystem, where they can have a huge impact on the environment and climate.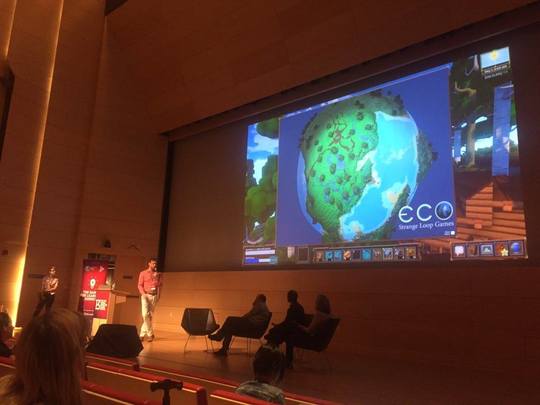 Eco, winners in the Climate Challenge pitch contest:
By using scientific evidence and debating with their peers, they can create laws and policy that prevent the world's destruction. Just like the real world, the challenges faced in Eco are social ones, as players must find ways to sustain a balance between both economy and ecology, neither can be ignored. For Eco to be recognized as having the potential to change minds and the world is hugely encouraging and validating, as we believe games have the power to do incredible things beyond only entertainment.

Alpha 4 and 5 Update
We've just released our Alpha 4 update to Eco, and you can pick it up here. We'll have our Alpha 4.2 release next Tuesday 7/19, so stay tuned for tons of fixes. Following that, we'll be focusing on Alpha 5, which will be the Ecosystem Release and final alpha build before beta. It'll focus on plants, animals, habitats, pollution, climate modeling, and many more simulation aspects. Join us now and get in on the ground floor to help us shape this game as it continues to grow.
Here's a look at our latest video from Alpha 4, transportation and roads.
Cheers and as always email with any feedback.
-John K