We're very proud and excited to announce Eco Alpha 4 is now officially available! You can pick it up on our website now at strangeloopgames.com/eco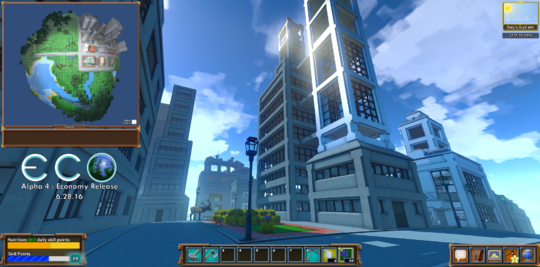 New features include:
- Vehicles
- Power system
- Spherical minimap
- New art style
- Logging system
- New building system
- New food system
- New property system
- Elections
- Taxes
- Server browser
- Lots more
Check out this video of how the new nutrition-based food and skill system works:
We'll be releasing some more videos explaining elections, taxes, transport, building, and more this week.
Alpha 4 also includes a Server Browser, making it much easier to find games and others to play with: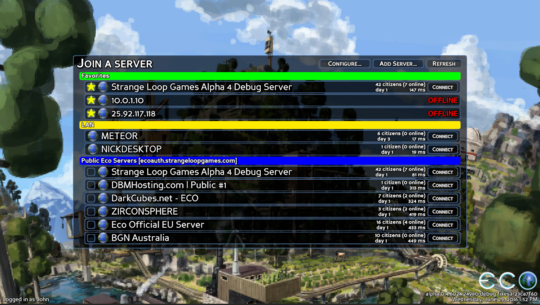 Thanks a ton for supporting us thus far, be sure to follow our updates on Facebook and tell us your feedback in the forums or Slack channel! Really looking forward to building worlds with together.
-John K