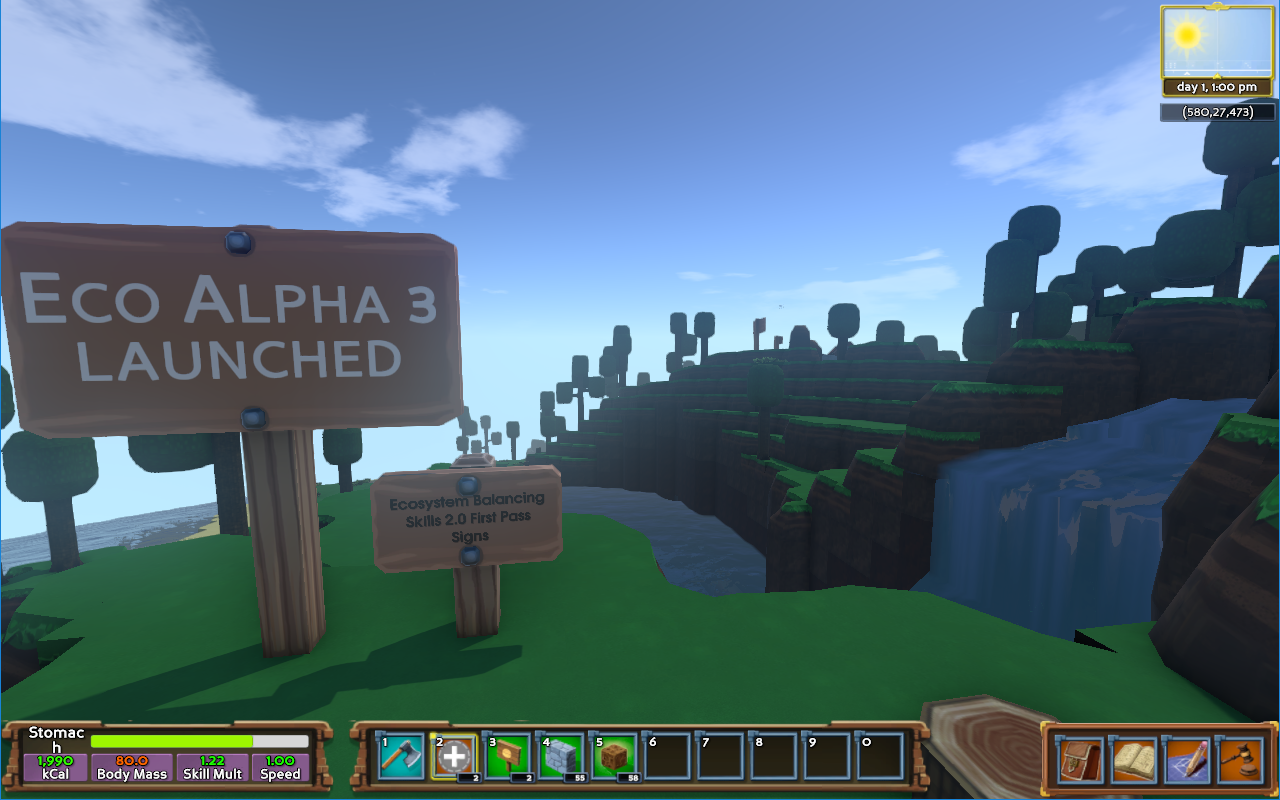 We've launched Eco Alpha 3, our second update from our Alpha launch! You can update your build here (or purchase the game if you don't have it yet). Changes in this build:
Features
Ecosystem balance. Animals no longer are completely dead before the end of day 2.
First pass at skills 2.0. Skill points are now earned over time and then spent on skills at the choice of the player. This system is still being balanced, so values are expected to change significantly in the future. There will be skill trees for each skill in Alpha 4, for now each skill just has one skill in its tree.
Added Invert-Y mouse option
Add more info to server API api/v1/info
Added signs you can craft to display messages.
Server now runs on Linux.
Bugfixes
Server memory usage optimizations
Big Stack bug StrangeLoopGames/EcoIssues#30
Fixed Items disappear from backpack StrangeLoopGames/EcoIssues#31
New player movement controller. This removes wall climbing, so be careful when wandering around the world now as it is more difficult.
Numerous other fixes. Check public bug list for current open issues.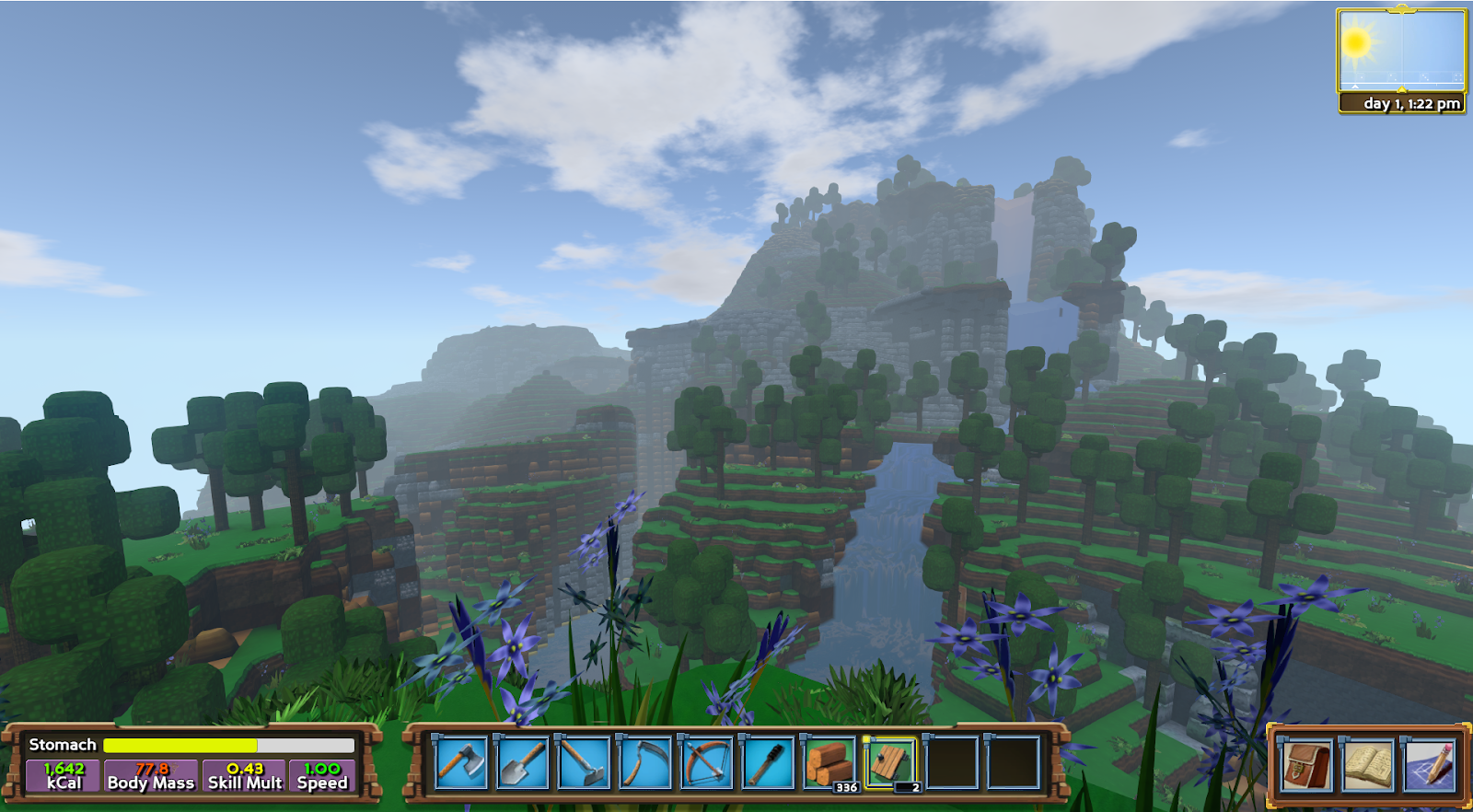 Next up: Alpha 4 and 5
This is our last 'maintenance' release before we start releasing big new features. In Alpha 4 and 5you can expect some game changing features to come in:
Transportation. Players will not be able to carry infinite weight, and will need to create transport networks to work efficiently. By the end of the game the world will be criss-crossed in infrastructure to support the size of society needed to win the game.
Power system. Players will need to produce energy, which can consume resources and create pollution. The needs for this will scale up hugely towards the end of the game, and massive power networks will be needed to complete it.
Taxes and Elections. Players will be able to elect leaders, who can define how taxes are collected and spend them on public works projects. The government will be an incredibly useful tool for building the kinds of public works projects needed late game (power and transport systems).
Terrain and Foliage Pass. We're evolving our visual style, expect a more refined look.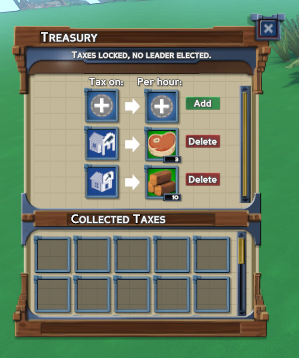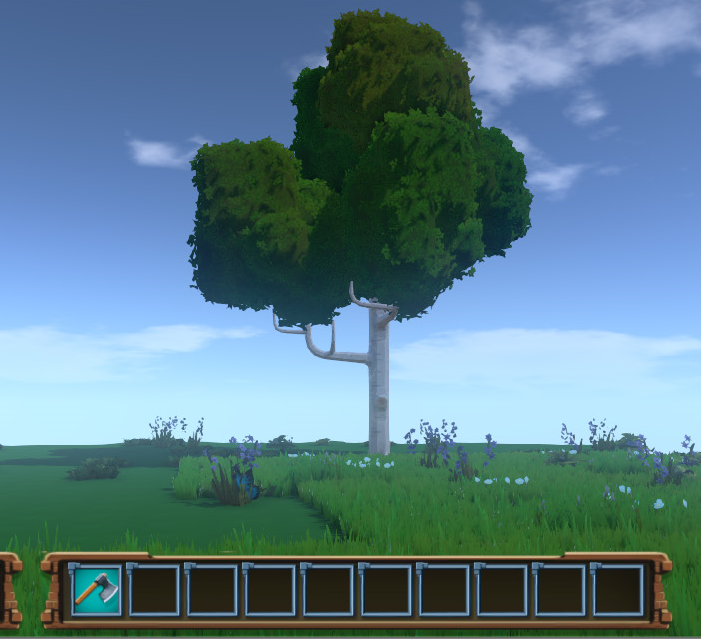 Looking forward to hearing your feedback in the forums and as always a huge thanks to everyone who has chosen to support the game in our alpha stage and help us make something amazing.
-John K