4.0.2 On the Way!
Changelog (In Progress)
So far we have re-written how the rendering of the game works so on my machine and 2 or 3 others that I have tested so far FPS has almost tripled. Here is a screenshot of the difference.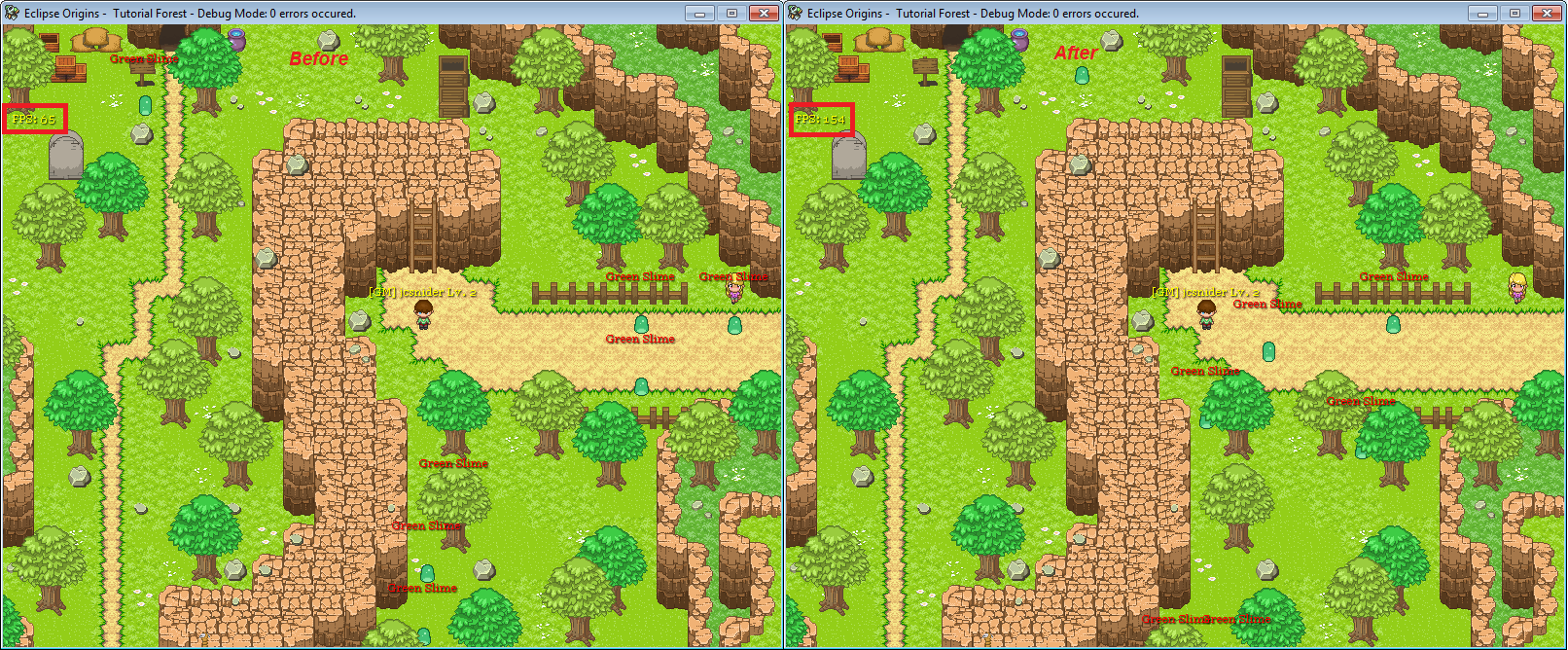 Futhermore we are working on a complete re-write of the quest system it is well on its way to being completed hopefully by the end of next week at the latest.
Several bugs have been fixed such as the admin panel not showing up while in fullscreen and much more.
These updates should be released sometime next week.
We Need Your Vote!
Starting now we are opening up a vote for the next big feature to be added into Eclipse, in order to vote simply sign up for our site and visit this topic for the poll.
-The Eclipse Origins Development Team
www.EclipseOrigins.com