As mentioned in my previous news post, the location generation algorithms are done. Since then, I have completed all but two of the location generations (including new specialized generation algorithms for some of the locations), although I wont show them all here so I don't spoil too much! I also added events and battles to the locations, so now you can walk around, begin fights and convert followers - which is very similar to what early gameplay will be like! Without further ado, here is a video showing just that - in the cave location:
In the video, I start off with a single follower (similar to an actual game), but then quickly convert new followers to help me. However, converting followers can use up all your mana quickly, leaving you weakened in future battles (as in the second battle at the end of the video). It's not done yet, but eventually you will have to manage mana-restoring and health-restoring items, as well as find treasures in the locations, or you will be forced to retreat. You're allowed up to 6 active followers in each battle, and 6 reserves that you can swap into your active slots between battles to replace your weakened followers.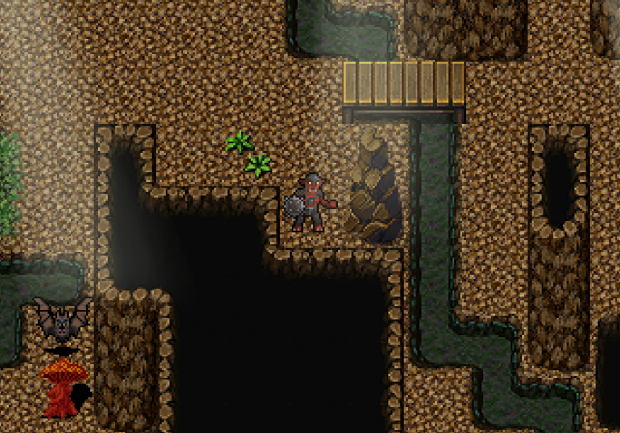 Like all locations, the cave is a large 128x128 tile randomly generated scene. If you return to a location during a single play-through, the location will look the same and all followers you have already defeated or converted will be gone. However, if you start a new game, the cave will look different and have a different layout and enemies. There are 1000-2000 enemies in the cave, but they either have a very low respawn, or do not respawn at all - so be careful or you'll clear out a location before you know it! For those of you who like to explore every nook and cranny of these large locations, you may find secret dungeons and unique followers you can't find anywhere else!
I'm getting closer and closer to having a playable demo of the game (I want to make sure the demo has at least part one of the story and all required locations/areas). Look forward to future updates!