Trailer video
We have a new trailer video uploaded that sums up the game mechanics in Dwelvers.
The Surface World
A surface world have been introduced to the game, now you have the possibility to go up and take revenge on those pesky humans that have terrorised you for so long.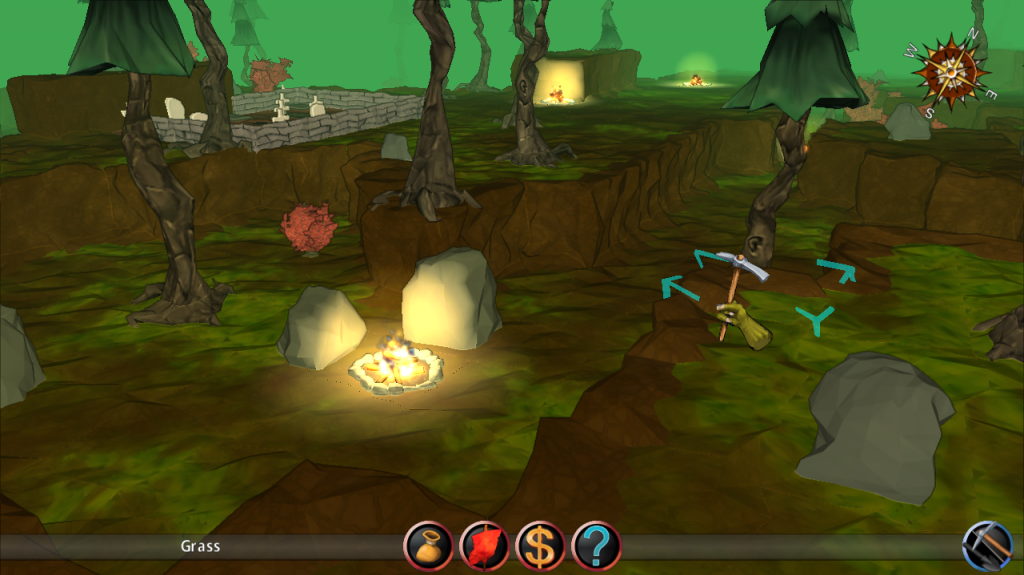 New Imps

Yes, the old imp have been replaced with this new one made by our 3D artist CobraMode, I have gotten a lot of complaints about the previous imps not holding the same quality as the rest of the creatures (maybe it was because it was me that modelled him

) , so we have decided to make a new imp that is even cuter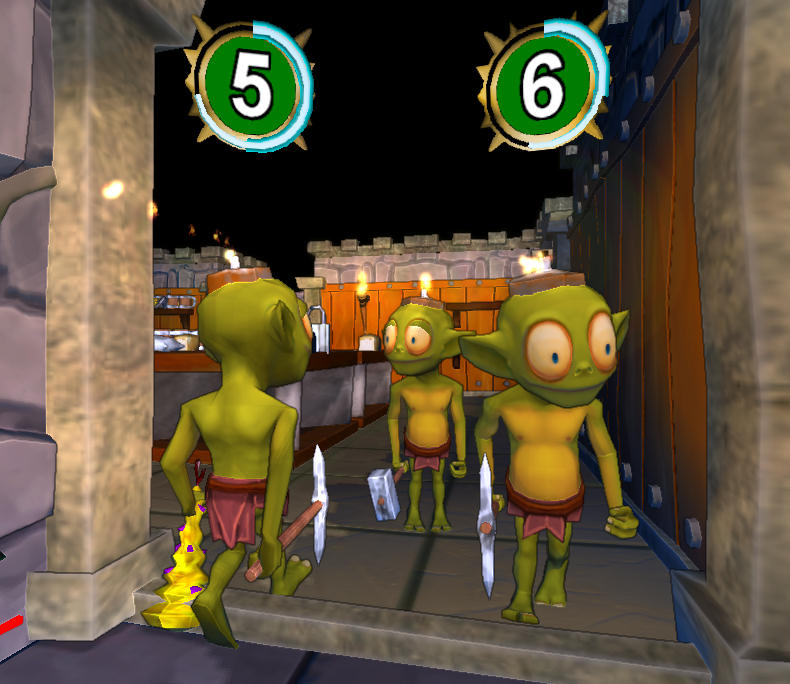 Message System and Minimap
Now the player will be notified when a battle has broken out in the dungeon, or when a brewery is not getting their antroots delivered. This is so that the player can keep full control over the dungeon without having to double check everything all the time. As also seen here in the screenshot the player now have a minimap in the top right corner of the screen so that he can navigate more easily.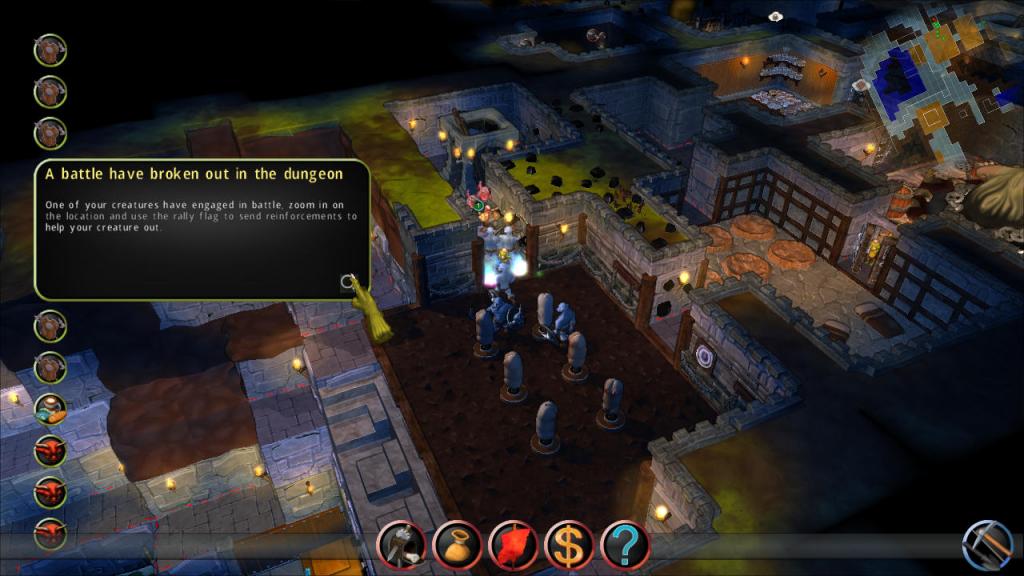 Tutorial Introduced
Well, I got tired of people not playing the game exactly as I wanted them to, therefore I added a tutorial to the game to get them on the right track

As seen here the tutorial is directly interacting with the player, giving him a description on what he should do next and where he should do it by having flashing icons and tiles.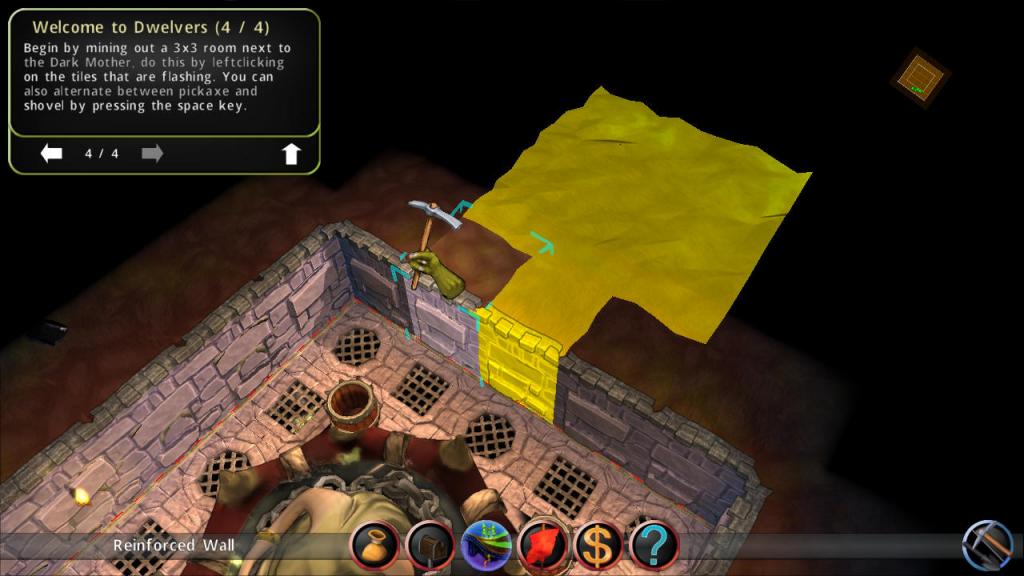 The Rough
This little guy is a manipulating, careless little creature that can do more harm than good to your dungeon. With his deceiving ways he will trick other creatures in your dungeon and be the cause for internal fighting. But there is an upside with this creature, he is cheap to produce and very efficient when fighting in large numbers.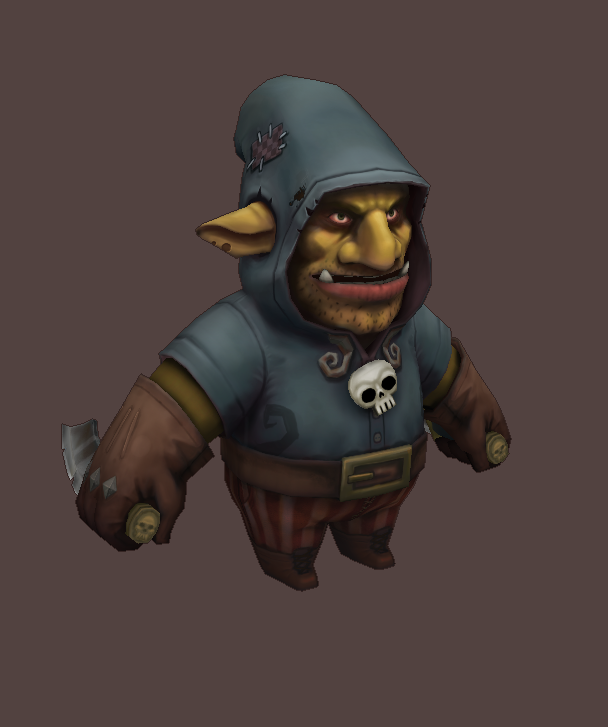 The Piggeh
I would say that this creature is a mix between a pig and a... hmmm.. well not sure. Our 3D artist went berserk and created this creature out of the blue, and we just loved him

But the fact still remains that we need to give him a place to live in the dungeon, maybe you guys and gals could help us out here