Dunlore's 1.0 Release
On October 27, 2013, Dunlore Beta was finally released.
We've been having loads of fun testing it and I'm definitely looking forward to the future, both near and far!
In the process of playing we came across quite a few bugs that we never came across in Closed Beta. Many of the more serious ones have now been fixed to bring more stability. There were a ton of other bugs fixed and a few more small features that were added in 1.0.1.
The game has really been coming together. Although the current version still has some bugs that need to be fixed, the game is a lot more stable now and is turning out to be a load of fun!
New Features and Changes
Dunlore's 1.0 release had a number of new features and changes. Here's a list of them:
1.0
- Resolution changed to 1024x768; the game will have an option for this soon
- Added an 'inventory hotbar'. Using shift and the numberkeys, you can set shortcuts to certain inventory items
- Added a control configuring menu
- Added an 'interact key' which serves as a shortcut for interacting with things like doors, rocks, and trees
1.0.1
- Nerfed armor
- Buffed Wave of Wind
- Buffed basic 'Jab' attack
- Added new configurable hotkeys to access your inventory, toggle the map, edit your options, access your Flux Shifting menu, and view your stats
- Added NPC name tooltip
Halloween Event
I'm currently working on a Halloween event that should be pretty fun. It will be Dunlore's very first event, so it is definitely something special! I also plan to fix more bugs, increase Dunlore's stability(both client and server side), and add in some more features.
Screenshots
A picture of the Halloween event title screen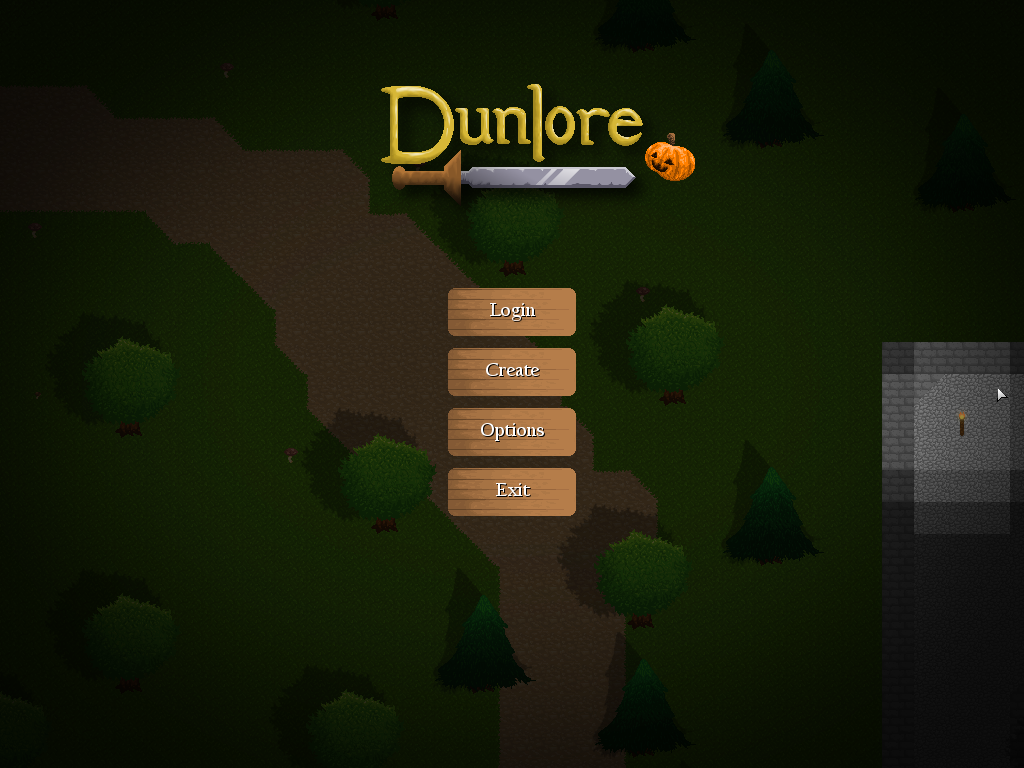 A picture of the Inventory Hotbar in use(lower right corner, right above health bar)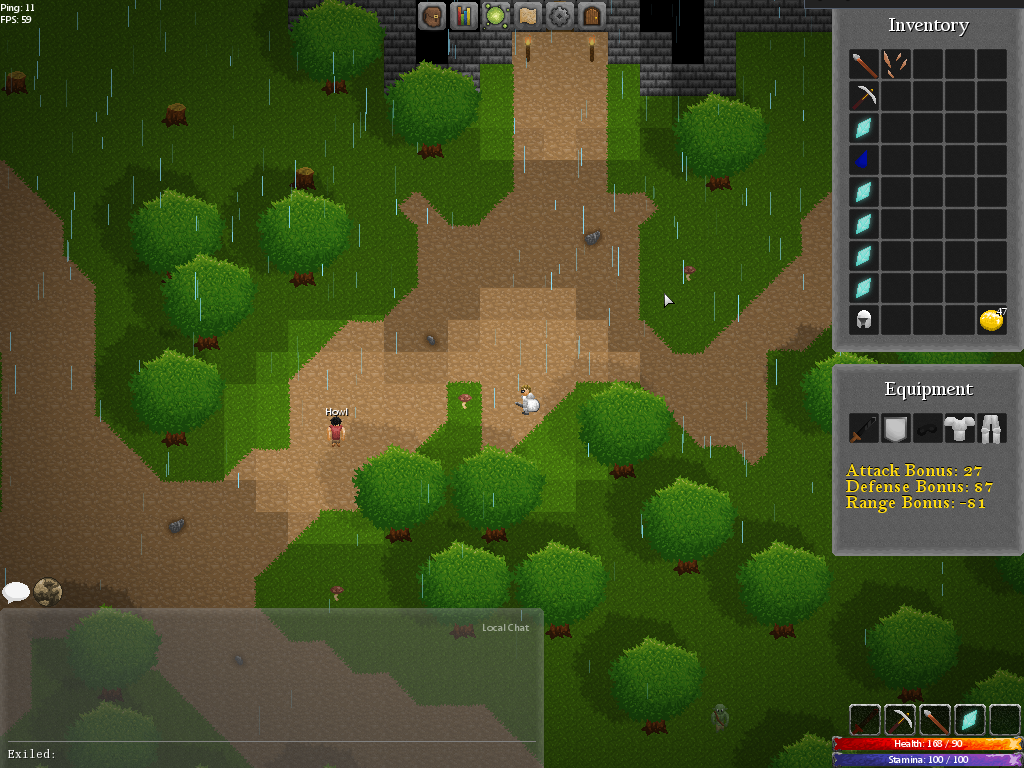 A picture of one of the event items: a Happy Jackolantern Helmet.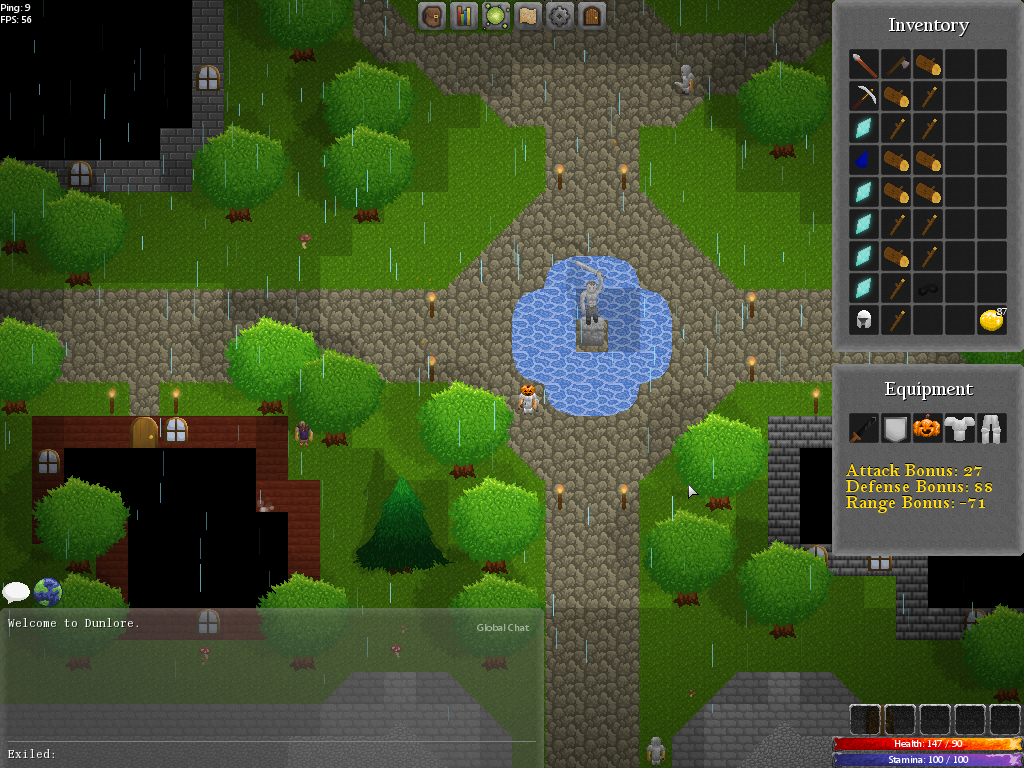 Come and join the fun here.