Hi everyone! I'm new to IndieDB, but i've heard a ton of great things about this community so I figured I might as well get involved and share my project!
Link to the Kickstarter Page: Doko Roko
My name is Eric Mack, i'm 21 years old and I've been working on Doko Roko alone for about a year now! I dropped out of the Massachusetts College of Art and Design in 2013 to pursue my own art education with the aid of online video tutorials and I quickly discovered that, while I love painting and making concept art, I did not want to spend the rest of my life as a concept artist working for other companies. I wanted to make videogames, and I wanted to have a part in every step of the process. I figured that the way to be happiest then, would be to begin work on one of my own projects and see if I could just do all the work myself!
Inspired by Daisuke Amaya and his perseverance while working on Cave Story, i set myself to the task of learning programming. This was pretty much the only thing holding me back from making video games in the past and to see that one guy had done all the animation, programming, and some of the music for a truly great game filled me with determination to make something just as cool. It's been a huge struggle using Java to code a game and I would definitely not recommend it to folks just starting out (Go mess around with Unity!), but it has expanded and stretched my brain in cool new ways! There is huge creative potential in being able to program as an artist and I believe we as game designers haven't even scratched the surface of what is possible with this medium.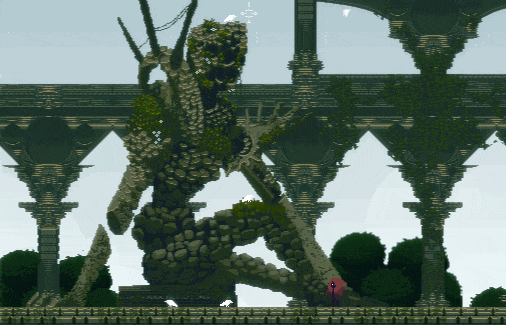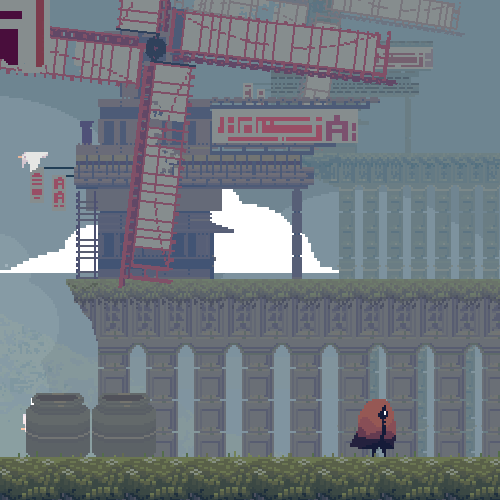 You can follow my development log on TIGSource and see more gifs and art on my twitter @DokoRokoGame
Thanks for checking it out!
-Eric