First update to Kopanito has landed and we've great news!
Poznań Game Arena 2015
Kopanito received an award at Poznań Game Arena 2015, a gaming event that took place in Poznań, Poland in October. There is a polish article summarizing the event: Mtp.pl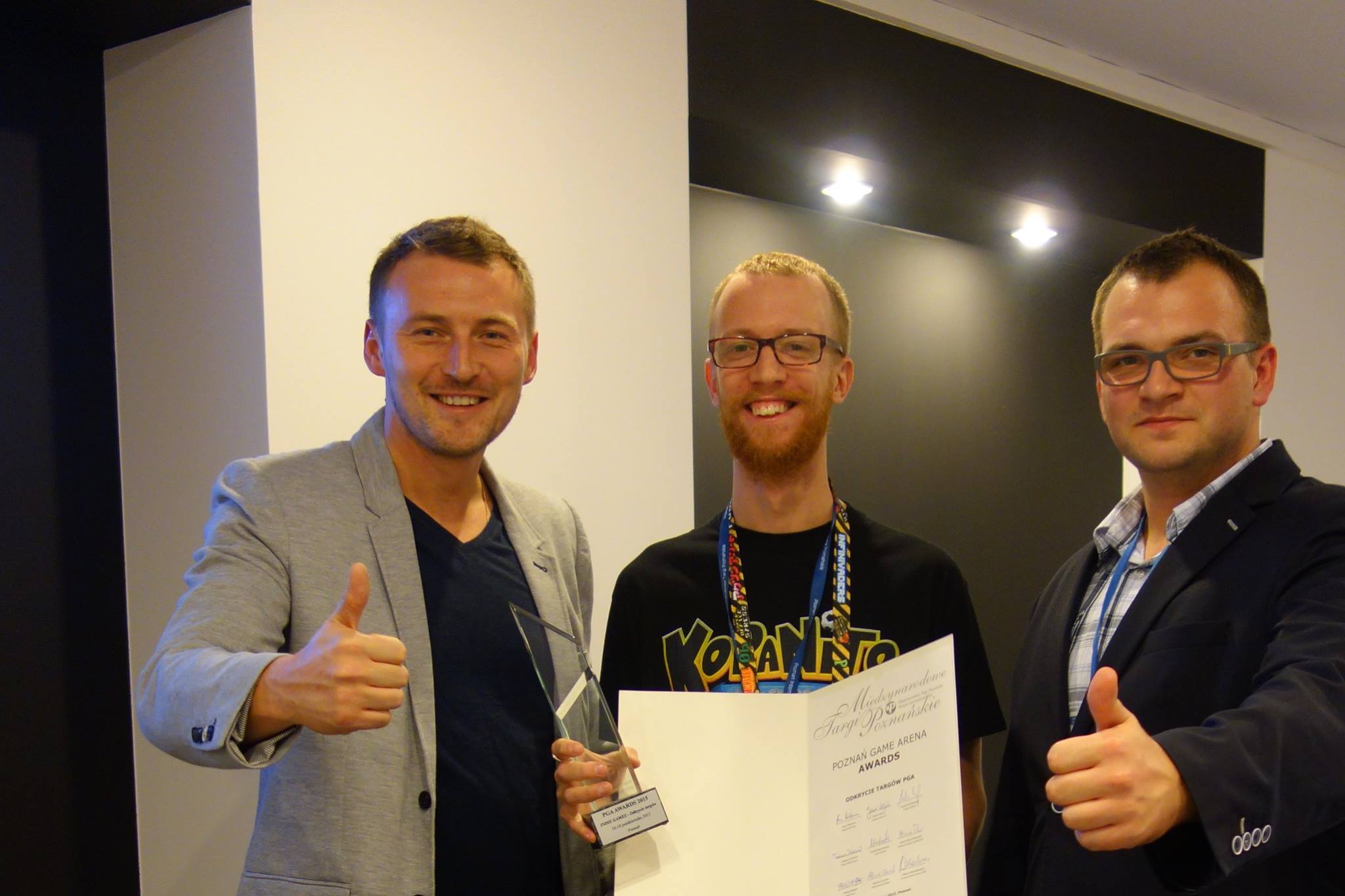 4 Difficulty levels
Previously only easy AI was available, but now there are 3 more, giving a total of four of them: beginner, amateur, professional and legend (the last one must be unlocked by completing some cups). Hopefully playing with this new AI will be a challenge for you, although the game is still in early access, so we'll need your feedback regarding the new AI.
Linux and SteamOS support
This is very experimental, so please let us know if it's working or not for you. One known issue: Steam overlay does not work :(
Localization support added
We've added support for translations and translated the game to 5 additional languages: German, Japanese, Polish, Russian and Spanish. If you know any of these languages well, then we encourage you to verify these translations and report any feedback on game's Steam forum. Also note that you can translate Kopanito to your native language, it's very easy, just check how other languages are defined in the data/languages subdirectory in Kopanito's local files.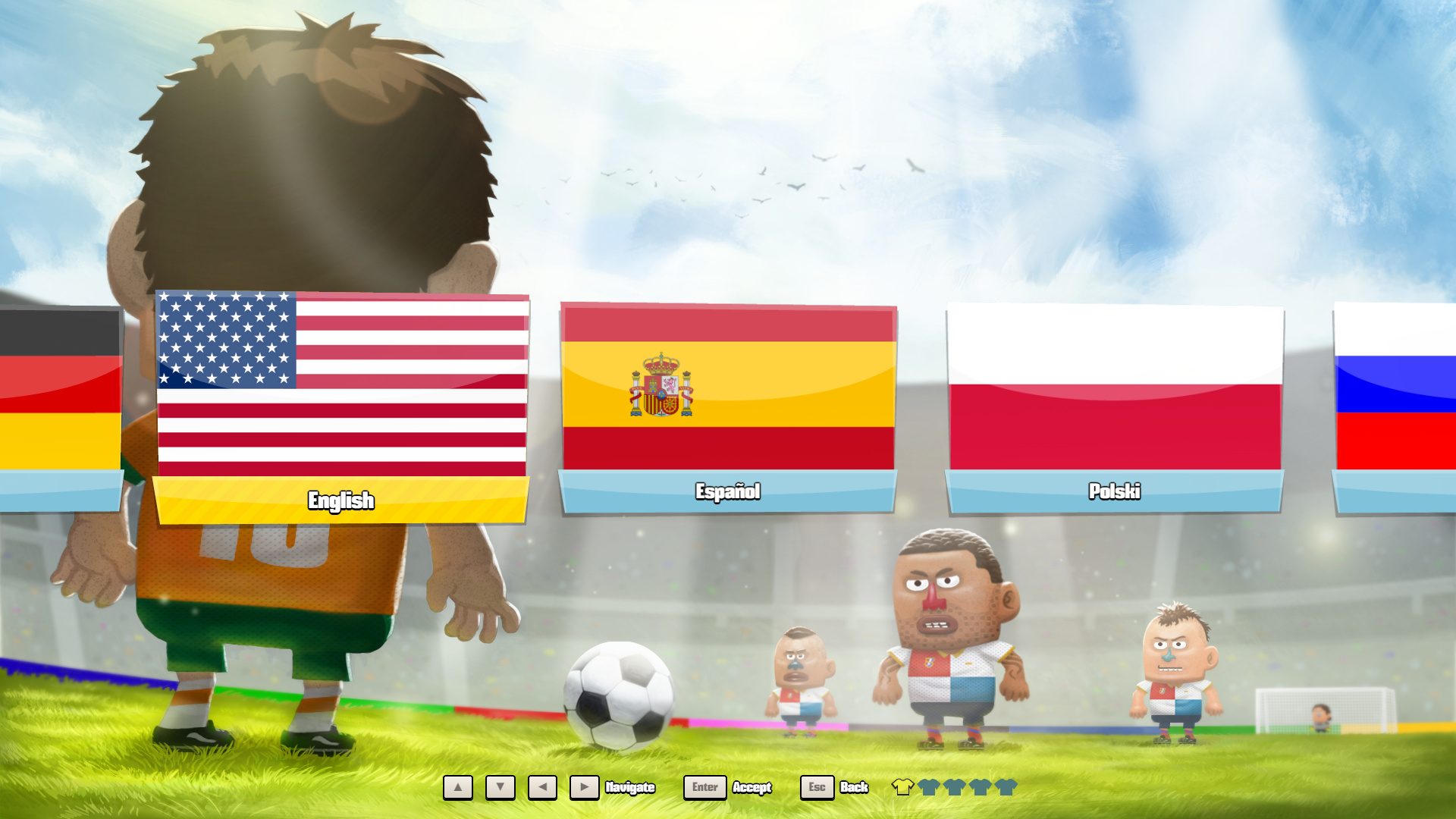 Single-player improvements
9 new competitions to complete (all optional): Pacific League, Microstates Cup, Central American and Caribbean League, Pan Arab League, Commonwealth Cup, Pan American League, Mediterranean League, Continental League and World League. All of them can be completed on 4 difficulty levels.
Unlocking teams and other content now works differently. Depending on a cup and difficulty level, different teams are unlocked. Previously it was required to win with a team in a tournament match. Now winning a tournament unlocks given batch of teams, depending on difficulty level.
10 new national teams
New teams available in the game: Angola, Bulgaria, India, Israel, Luxembourg, Morocco, Northern Ireland, Puerto Rico, Republic of Ireland and Thailand.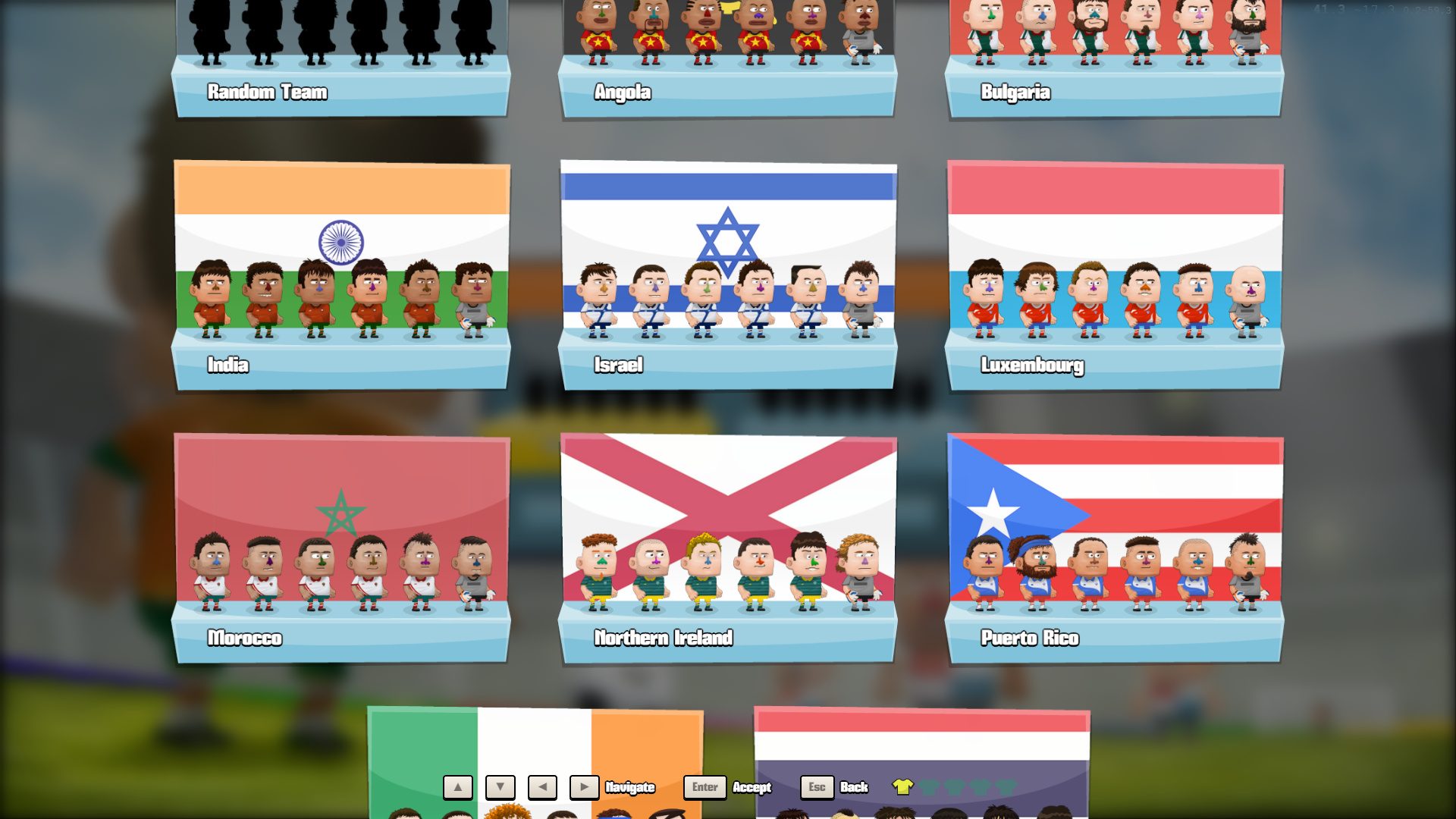 Other changes
New cup animation when finishing a tournament (see one of the screenshots available above).
How to Play – new guide available in the game, describing some basic and advanced techniques.
Improved player's look, it's a little more detailed now.
Locked content (teams, stadiums, balls, tournaments) now display it's condition required to unlock.
Lob pass distance is now dependent on key press time: the longer you press key, the longer the pass will be.
Goalkeeper with ball will evade opponents when putting ball back in play.
Ability to set match time in a tournament (previously it was hardcoded 10 minutes).
Highlighting qualifying teams in group stage in a tournament.
Ability to enable golden goal for friendly matches.
More granular match time options.
Added corner flags to all stadiums.
Added digital clock to the match UI.
Added displaying match summary after first half.
Removed content: non-sport-related balls (you can still add own balls, we also plan to add Steam Workshop support in future).
Changed menu background to a kick-ass illustration.
Changed font used in the game.
Other minor fixes, tweaks and optimizations in menu and in match engine.
Thank you and have fun! :)
---
Kopanito on: KopanitoSoccer.com | Steam | YouTube | Facebook | Twitter