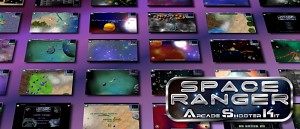 Months of hard work has ended, and today we are very proud to announce the upcoming release of Space Ranger ASK for Windows!
The game will be available at Desura on
December 7th 2013
and is available for Preorder now!
Along with that, we decided to release the Free version a bit early, so grab a copy here to check it out!

And, in case you missed it - here's the game trailer! ;)
More info and online manual available at the Space Ranger ASK WIKIA