Obscure Worlds
Update Version 1.2
Whats new?
Added Xbox Windows controller support (may sup
port others untested though),
Added colour change during invulnerablility,
Added couple of pretty fades,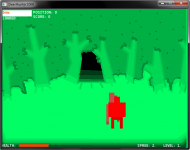 Added invulnerability period while screen shake is active,
Added load up screen,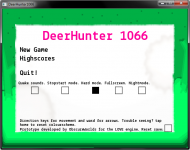 Changed menu to less ugly menu,
Fixed offscreen wander due to damage,
Fixed small issues with effects,
Removed Pre-Loader,
Removed included copy of AudioTree
Thankyou to all the people who have tried the game and commented or watched.
As always have a great day, a fantastic week and thanks for taking interest in my work.