Hi everyone! It's been a while since our last update. We are working hard, Gods Will Be Watching is being made with a lot of love and sweat, and the development moves forward firmly, the multilanguage system is already implemented and a rough prototype of the online statistics too!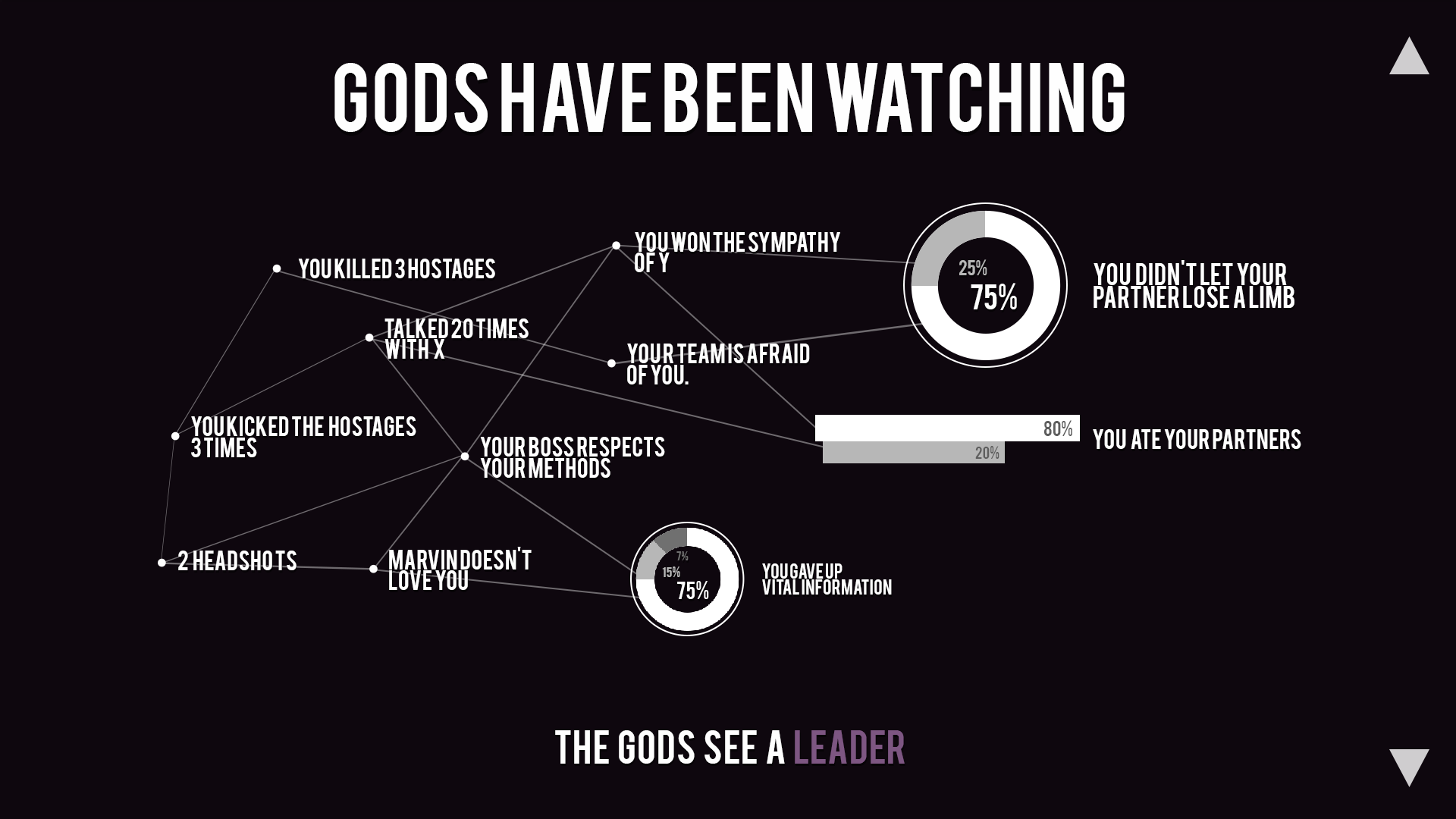 We also sent a build to the Independent Games Festival, pray for us and we might receive a little of love from them

Yes, it's a playable build! That same build will be playable at Madrid Games Week, so if you can, come to say hi, try the game and, if you are one of the best hostages handlers you'll get a nice t-shirt along with other cute merchandise we are preparing for the event.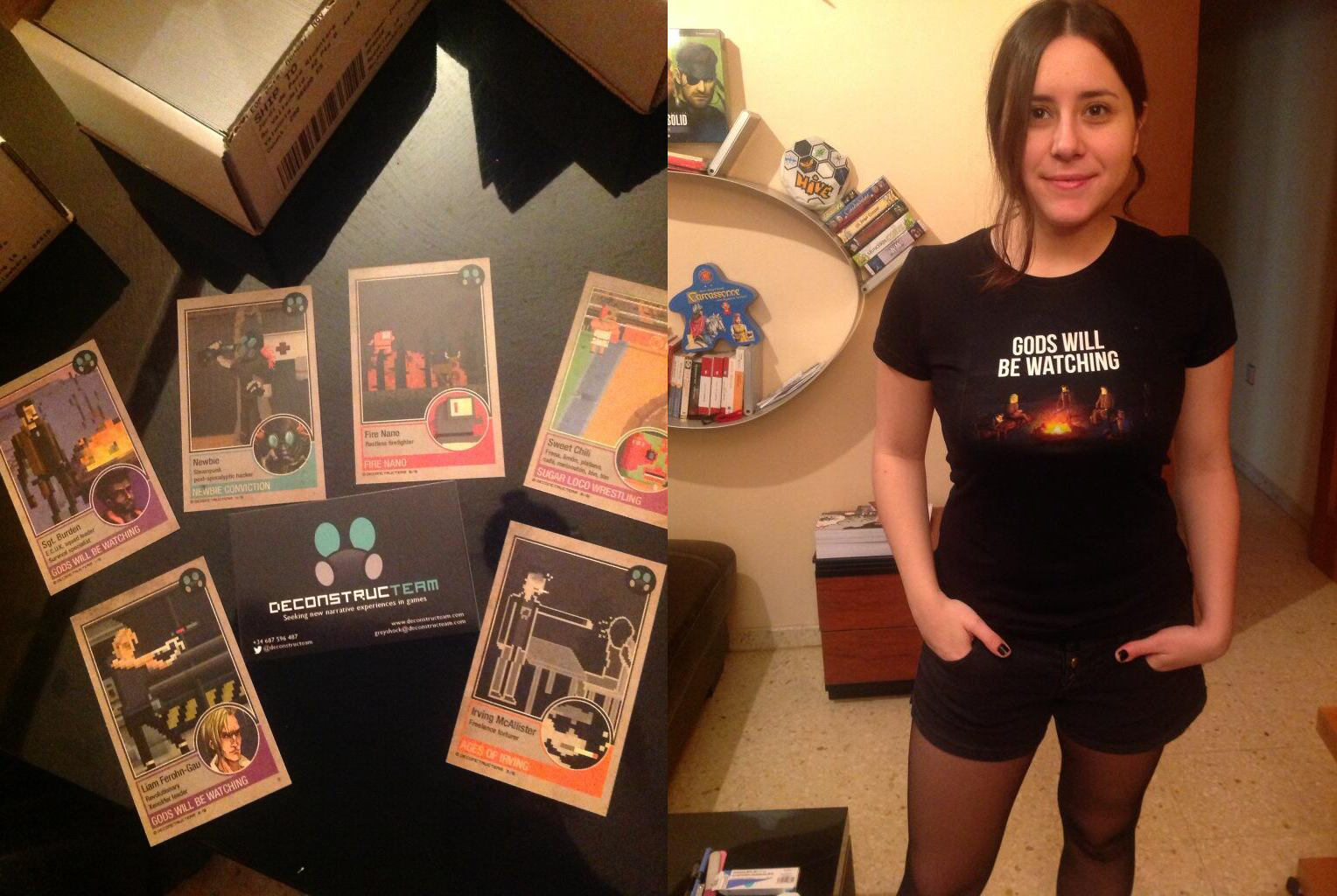 About our new friends at Devolver Digital, they are proving themselves to be great allies as they are looking after us, boosting our morale, and providing us great feedback and guidance which we already noticed is increasing the game's quality beyond expectation!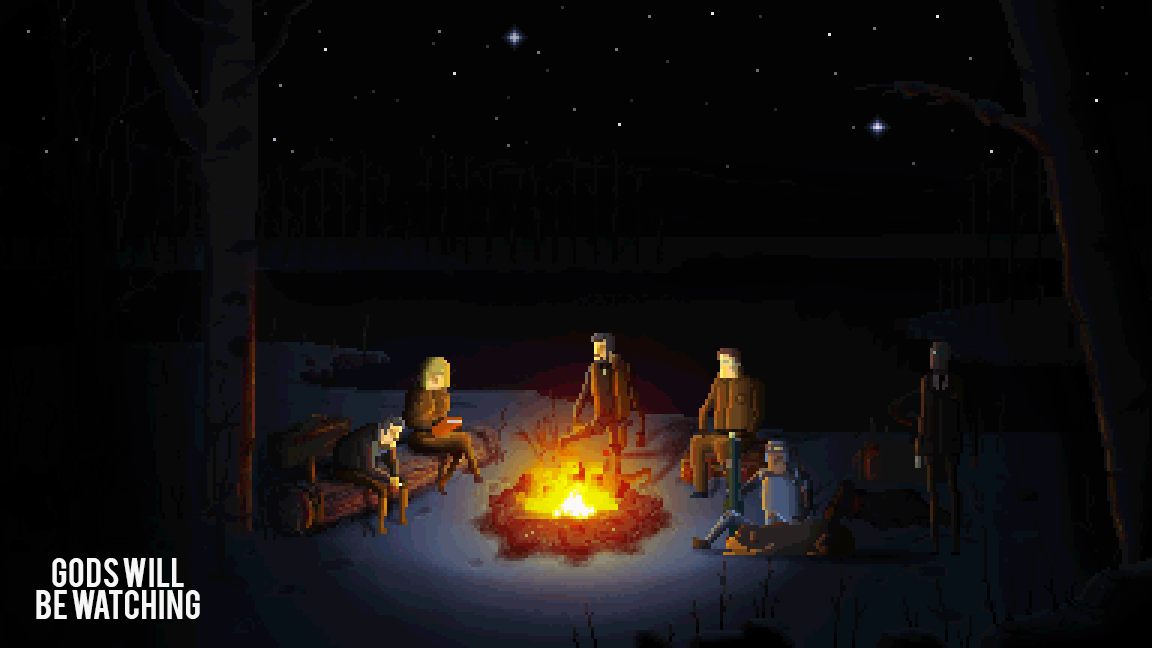 Remember that you can follow our latest progress and news via Facebook, Twitter and Tumblr! Thanks for being there, we are looking forward to share this amazing adventure with you!