Watch out!
Cypher makes its fifth major release premiere with Beta 3.0! Get the latest copy here:

This update is the culmination of two months of coding, with a special effort around updating Cypher to utilize XNA 4.0 and the .NET framework 4.0. These new libraries allow the game to perform considerably smoother and will give flexibility to the project and the possibility to move to new platforms such as Linux, Mac OS, Android, etc.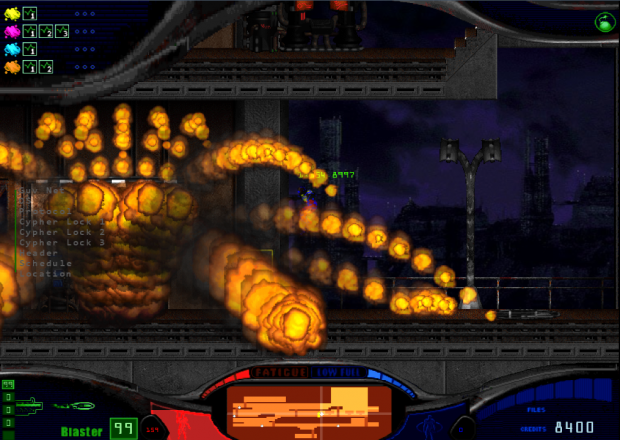 Players will notice the following improvements:
- New Tech! Shaped bombs, plasma bombs, and EMP bombs give the player a greater array of explosive power.
- Recycling! Items and ammunition will now drop as after death. This provides a more serious penalty for dying and a larger incentive to kill other agents.
- The game environment rules/constants have been tweaked to allow for better gameplay.
- The interface and minimap radar have been cleaned and improved upon.
Some major "under-the-hood" revisions have been implemented:
- A high performance dedicated server is now online and operational.
- Network spikes are being handled more gracefully, with synchronization issues being fixed.
- Player movement bugs have been resolved.
- Shaders and lighting have been completely revamped for performance and better visuals.
- Collision areas for most in-game objects have been revisited and adjusted.
- Prerequisite framework checking has been better integrated, and should allow for a better user experience.
If Cypher is already installed, the updater can be used to grab the latest update. If XNA 4.0 and .NET 4.0 are not detected on your system, the game will prompt you to download the required frameworks.
Hack the Planet!
Cypher Team
CypherGame.net