Besides picking gender and class all characters can have a unique hair colour. So far you can pick from 3 different hair styles for women and 1 for men but they can be any colour you can imagine.
There are a few pre set colours you can choose from or if none of them hit your fancy, you can make your own colour by using three colour bars. The bars adjust the RED, GREEN and BLUE values.
Naturally the colours are displayed in the world making players more distinct and cool. NPCs now also have a variety of hair colours.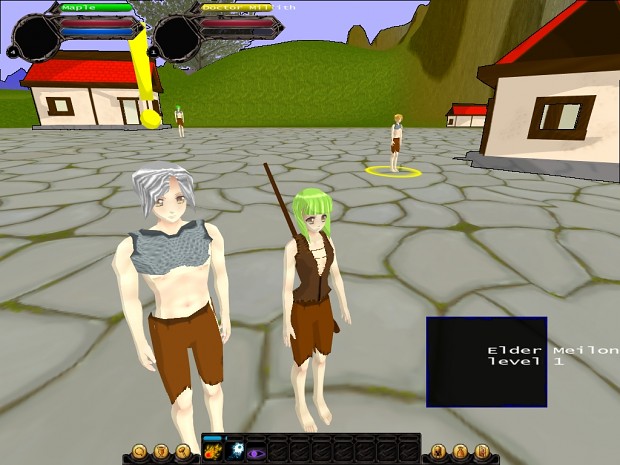 The hair also got a bit of definition.