From November 3rd, Crazy Belts started to be sold in Desura. All the team was excited with this view: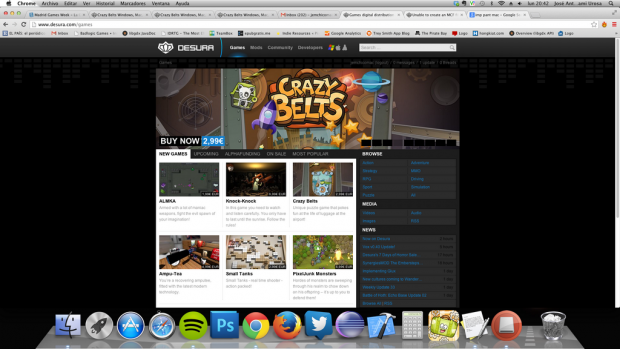 Crazy Belts was featured in Desura's home screen! But together with the launch, we unveiled new version of the game, 1.1.3, that corrected some bugs from the pre-order version but including a new exciting feature: the global leaderboard!!!
This new feature enables and advanced cloud-based leaderboard. What makes this feature really worthy? Is because is a true global leaderboard, meaning that all the players of all the platforms with play against each other in the same space. You can grab a copy of Crazy Belts for PC, Mac and Linux following this link:
But pretty soon the game will be also available for mobile (Android and iOS) and also in OUYA. All these systems will share the same leadeboard, no matter your copy of Crazy Belts comes from. Even we are going to allow mobile facebook-based login allowing participating in this leaderboard.
The leaderboard and the infinite mode
As you know, Crazy Belts has two different game modes: the story mode and the infinite mode. Leadeboard works together the infinite mode: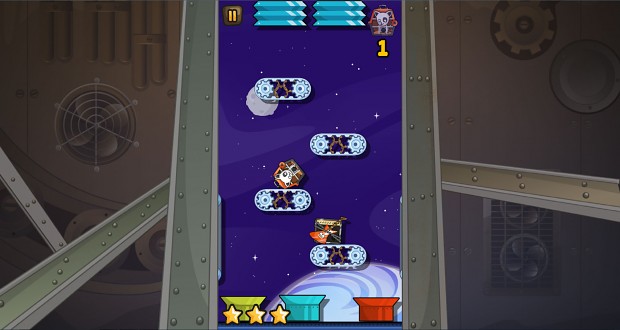 In this mode basically what you need to do is to handle as many luggage items as possible. There is no upper limit, but we would like to know who has the ability to handle the most. For the moment, the worldwide record is 60 bags handled! Do you think is not much! Grab a copy of Crazy Belts and try your self!!!
Each time a bad drops, the next will appear slighly before, and the number of VIP bags (those that you can not fail at all) are appearing more frequently making this mode more and more challenging.