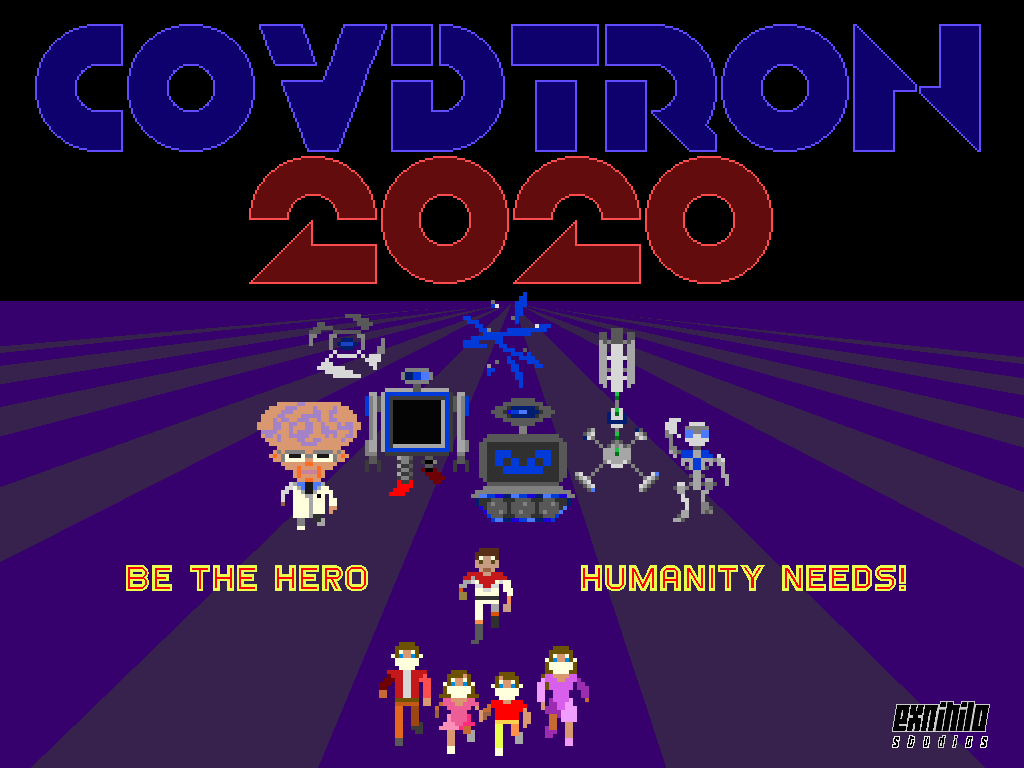 INSPIRATION FOR A NEW GAME
During the COVID-19 lockdown, I needed a distraction and decided to reboot one of my all time favorite coin-ops, Robotron 2048. The plot foundation was already there, a horde of mindless robots bent on the destruction of the human race, and with a few narrative tweaks, we had the backstory for the remake. All my pixel artist friends were either too busy or didn't want to touch it, so I had to put on the 'wannabe pixel artist' cap and dig in.
The engine was already built, and with a few changes it was ready for the new game. I was able to get a public domain de-compile of the original Robotron assembly code, which afforded me some insight into how Jarvis brought his game to life. I straight up copied his level population data, so the number of baddies per level is identical to the original game.
We added a few unique twists and additions, while still keeping close to the original's frantic, twin-stick shooter gameplay, so hopefully this should be a fun little diversion for some of the younger generation that appreciate old-school 2D games, and an interesting blast from the past for all the old gamers out there...like me.
CHECK IT OUT!
Check out our promotional / sales website for COVIDTRON 2020 here: Covidtron2020.com
Download our playable, 7 wave demo here: 7 Wave Playable Demo - PC version