Last month, I didn't work on the same project I'd been working on for over a year. No, I didn't abandon it. However, given it still requires a lot of work, I wanted to take a break and try something else "quickly".

So here is my Contraption Simulator. The demo is available here.

The game has an editor you use to build anything that fits into the editing area. Parts include metal rods, junctions, bearings, electric motors, wheels, wings and rocket boosters.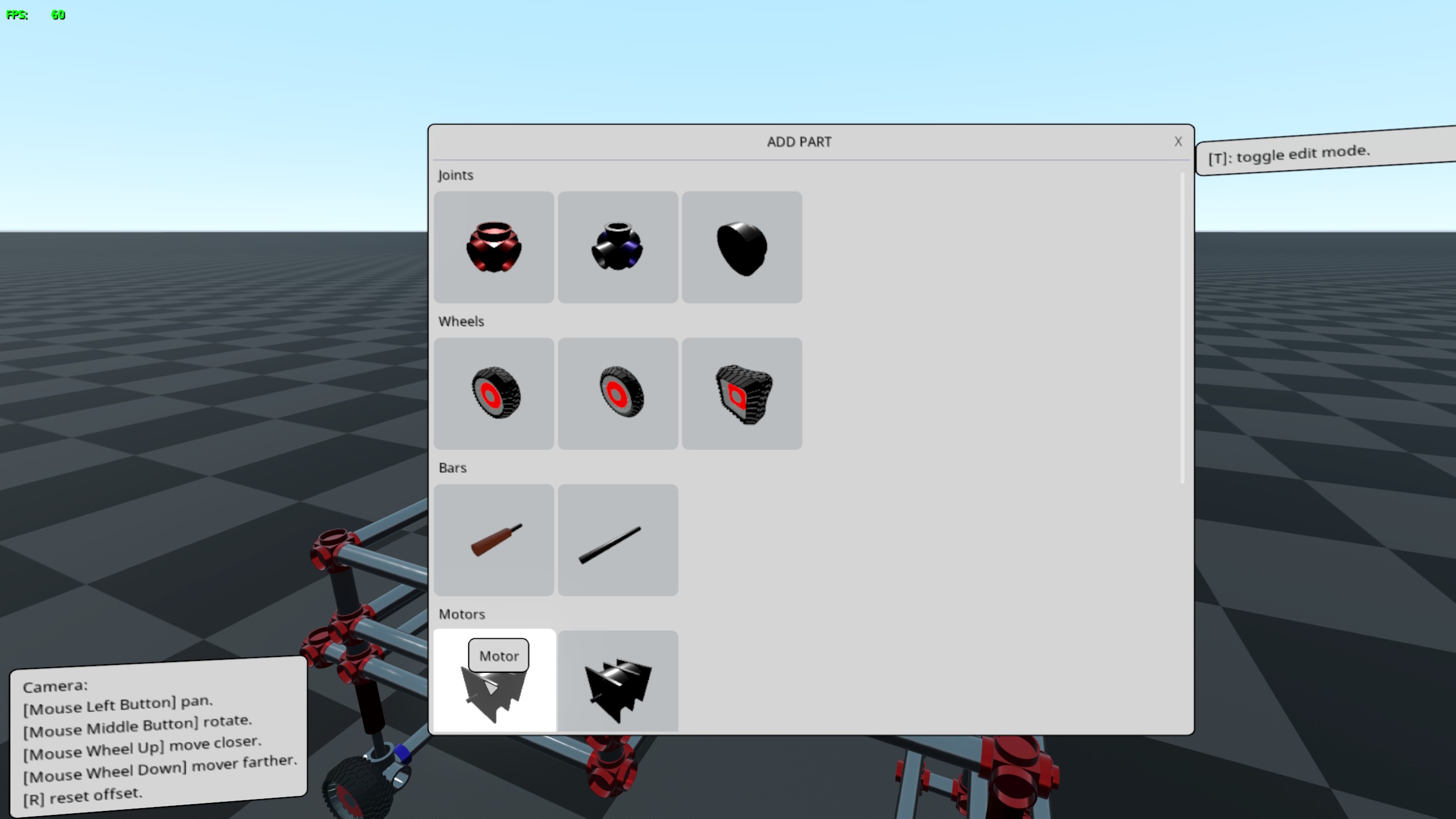 Once ready, you start the simulation. The vehicle can be controlled but activating motors/rocket boosters. The player can set inputs for each part.

Crashing your contraption can cause parts to come off.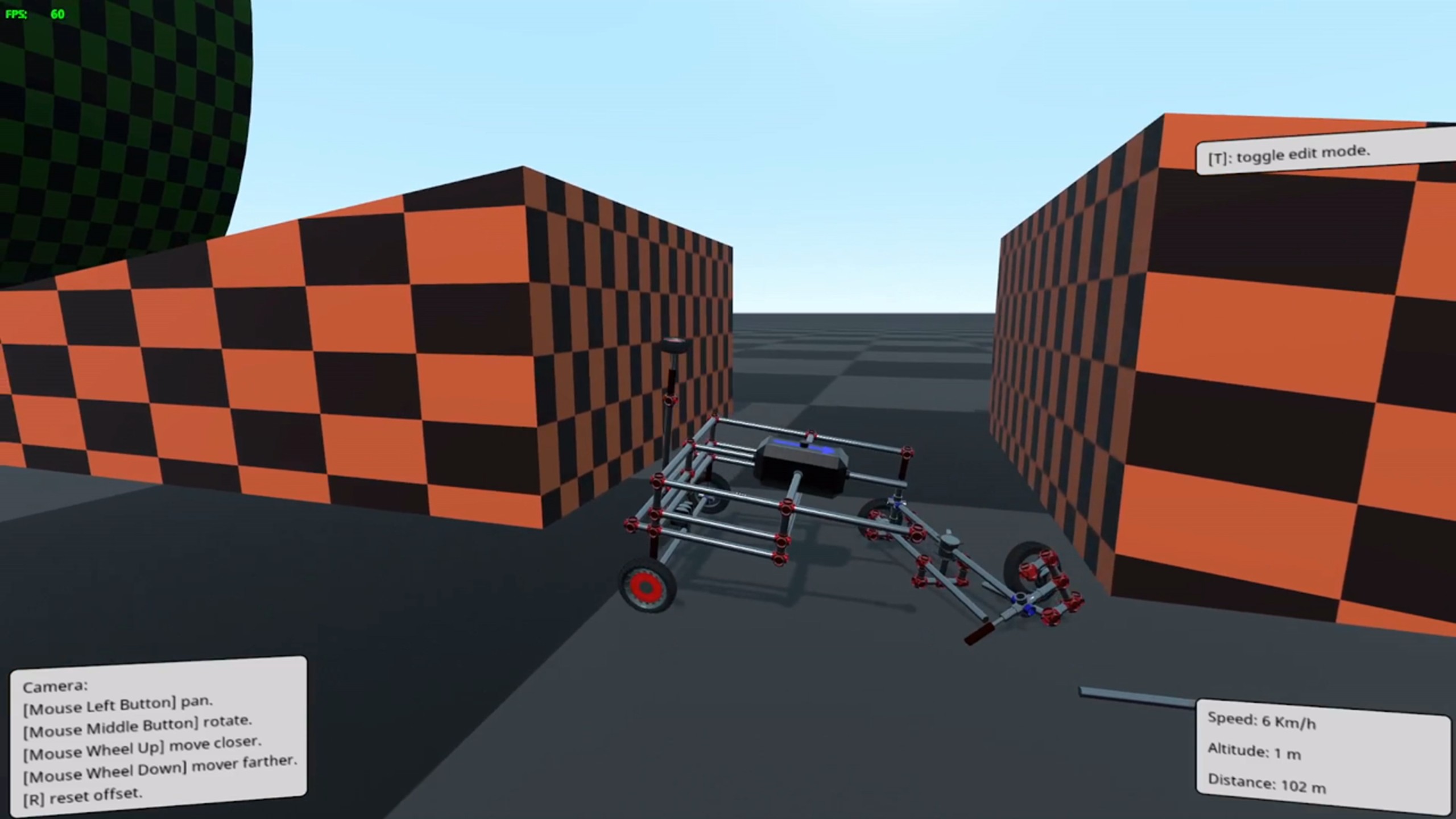 A physics simulation believably handles the destruction (although there is no deformation of each part yet).
Wings create lift based on their angle of attack and can be used with electric motors to build flying contraptions.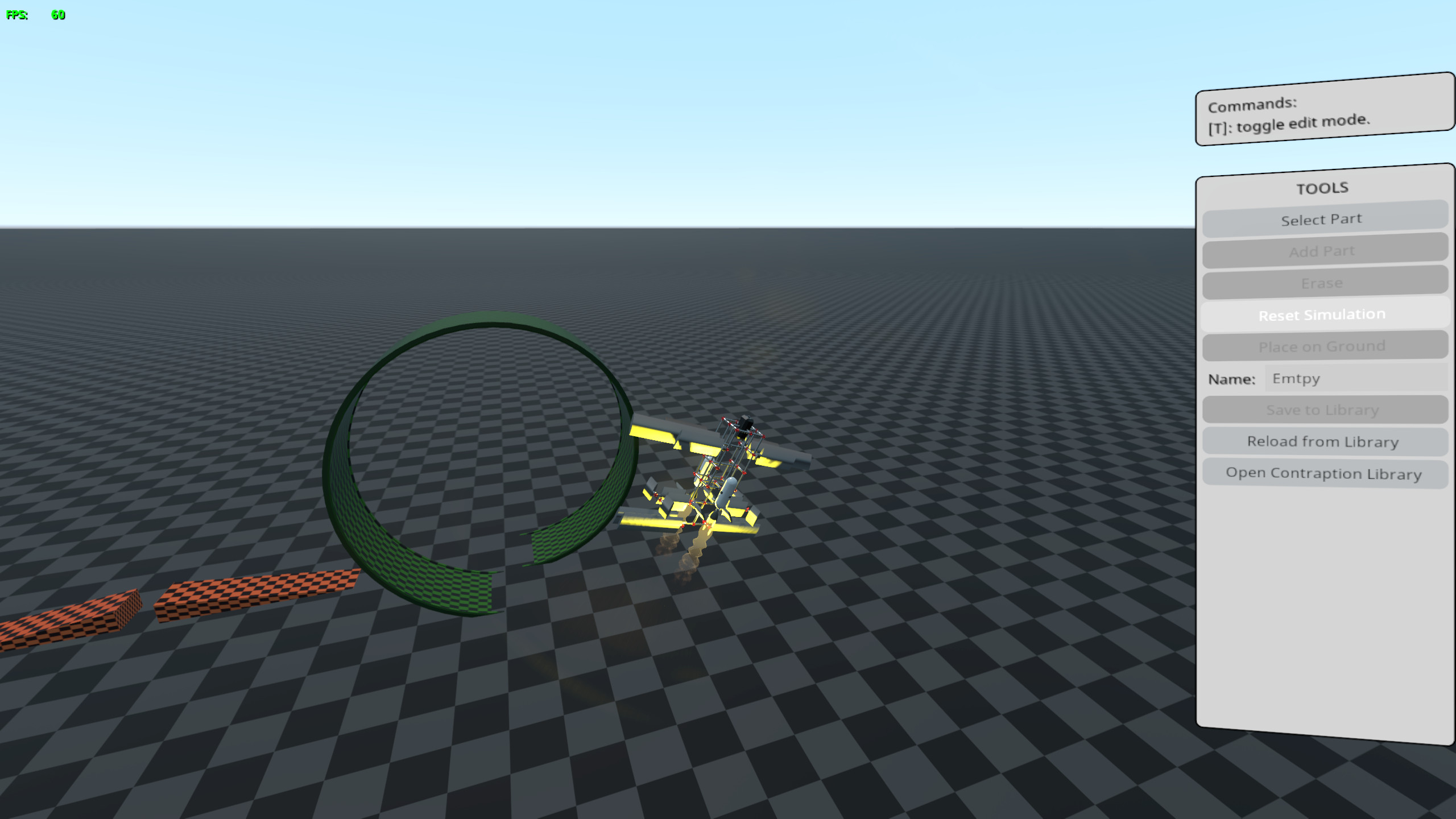 Can you make a controllable rocket-powered glider that won't explode mid-flight?

Happy crashing!