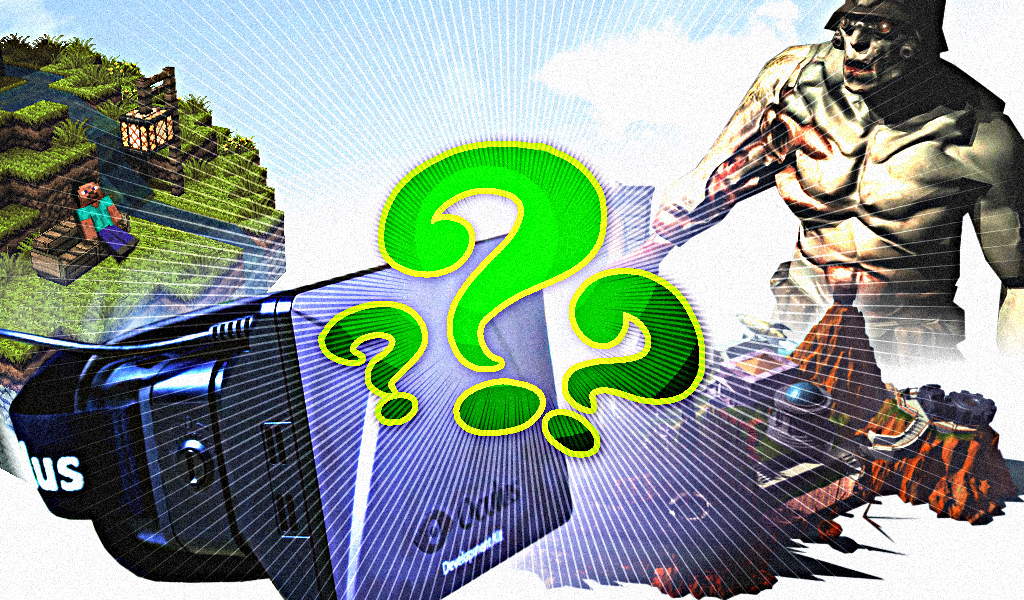 A mysterious box arrived on our doorstep mid last week, contained within was a shiny new Oculus Rift Developer Kit! What is the Rift? What does this mean for New Horizon Games? And what could this mean for Combat Cats?
The Oculus Rift is, quite frankly, virtual reality come true, and at an affordable price point. Wearing the rift is like being IN the game. After unboxing our new toy, and the required play-through of every downloadable tech demo out there, two things became very clear:
This is quite possibly the COOLEST device known to man, and quite possibly the future of gaming in general,
And secondly, don't jump from demo to demo like a mad man at full force on an empty stomach! #SickForHours
After the initial shock wore down, we began to quickly realize just what can be done with such an amazing piece of technology. Many people were/are concerned that it would only suit the FPS market, and granted many of the things we've tried were definitely FPS geared, there is still much experimentation left to be done on the device. There is, in fact, great possibility for simple puzzle games to be playable on the Rift, games such as Combat Cats should the public demand such an experience. We still have much to learn about the device, about what does, and does not work in virtual reality, and believe us, many things definitely do NOT work.
How do you guys feel about virtual reality gaming, and what would you like to see us do with this amazing new piece of technology? Furthermore, would any of you be interested in a VR implementation into Combat Cats?

Leave your comments below, and don't forget to visit out kickstarter page, share the link with your friends, and pledge today! Every dollar helps bring our vision to life!