Merry Christmas folks! To celebrate the occasion, we're sharing some exciting news concerning the mod's release and website.
Release Date and Website
I'm happy to announce that the mod is in the final stage of development and we are now comfortable providing a broad release date. Development has been going on for more than a year and all that work will culminate in our first public version which we plan to release January 2014. I know that this isn't the 2013 release I hinted at but due to much of the team being out of action during the first half of december due to school exams, this is the best we can do. Unfortunately, to meet this deadline, we cannot release a mapping module this update. I am so sorry for making many false promises concerning the mapping module. It seems every time we try, an issue pops up that significantly drags out the time needed.
In preparation for the release, DanyEle has created an Iron Europe website. Keep in mind it is very much a work in progress. A quick look will reveal that we are now accepting donations. Anything you can offer is much appreciated and will go to website and server hosting.
Ironeurope.eu
Renders
As I promised in the past, more artillery previews! Get a glimpse of some new artillery pieces we've created, both big and small.
This is the smallest artillery piece you'll find on the battlefield, the Granatenwerfer. It launches grenades only a short distance but can be moved around. By Rigadoon, Bsnott, and Wigster.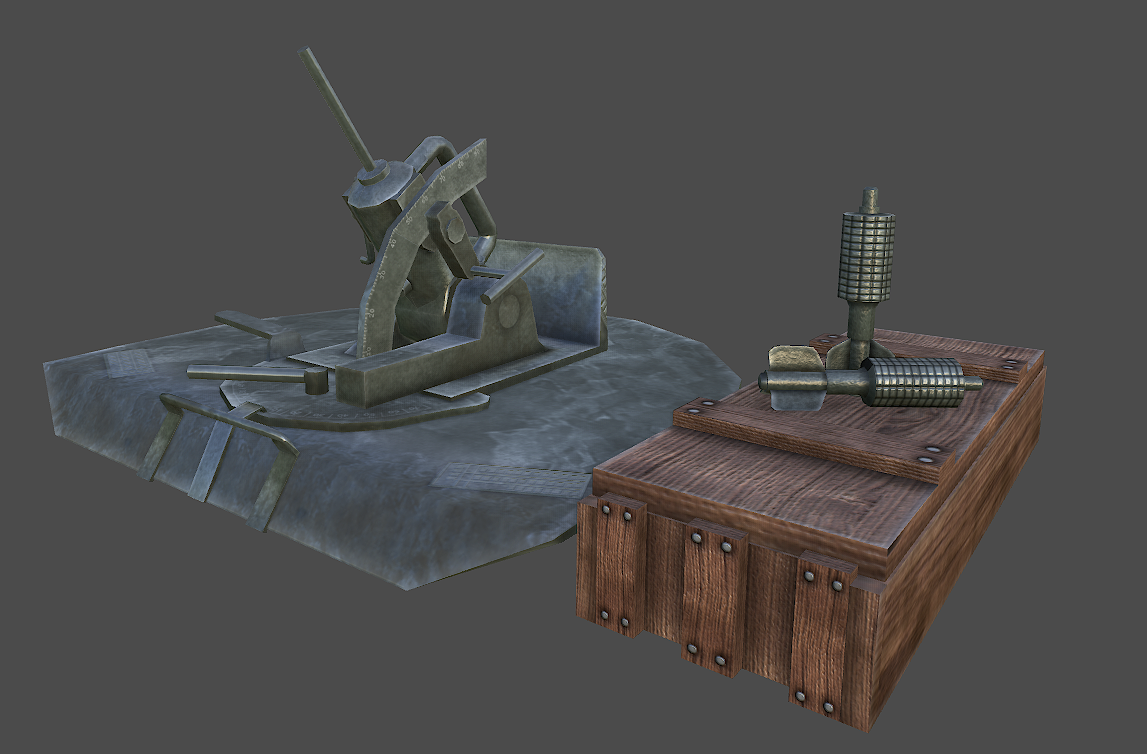 Now for something much larger. This Canon de 75 modèle 1897 is one of the things that Olafson from the FSE team has been assisting us with. The current texture is a placeholder.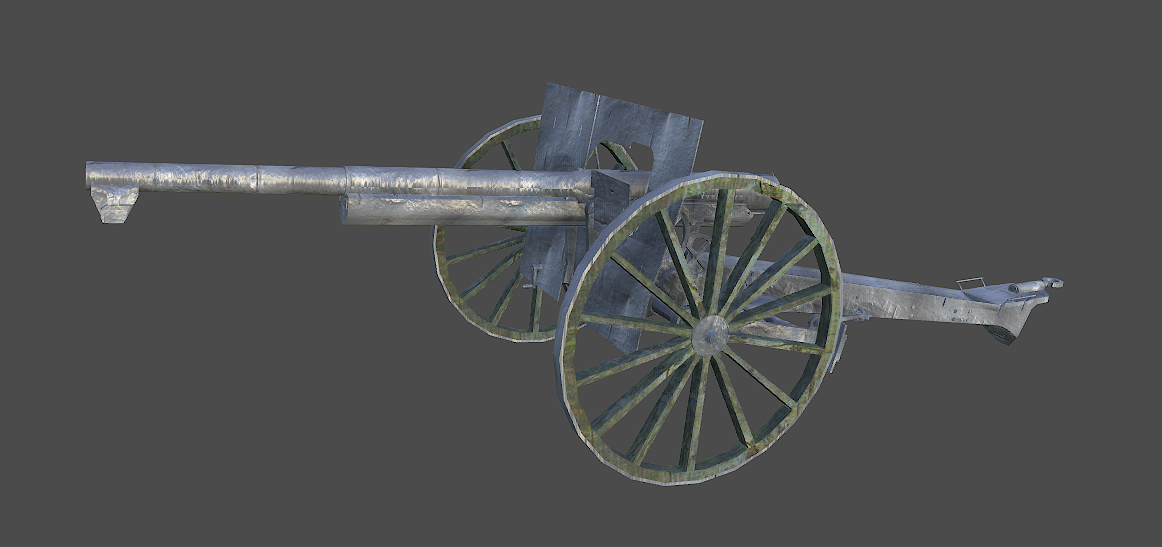 Demonstration Video
See the Canon de 75 modèle 1897 in-game and functional along with the following features implemented by DanyEle. Keep in mind that most things shown in the video are WIP.
Movement icons, showing whether you are in running, walking or crouching mode. Icons made by Karantukki and Peppe0
Limited ammunition crates. Ammo crates now have a pool that each ammo refill will draw from.
Morphine can be used to recover a bit of health. However, they do not stop bleeding so need to be used in conjunction with bandages.
Bandages now have limited uses.
New bayonet animation.
75mm field gun demonstration.
Merry Christmas to all of you and thank you so much for your continued support over the past year.