Christmas Holidays in Wild Terra! Update 0.7.22
---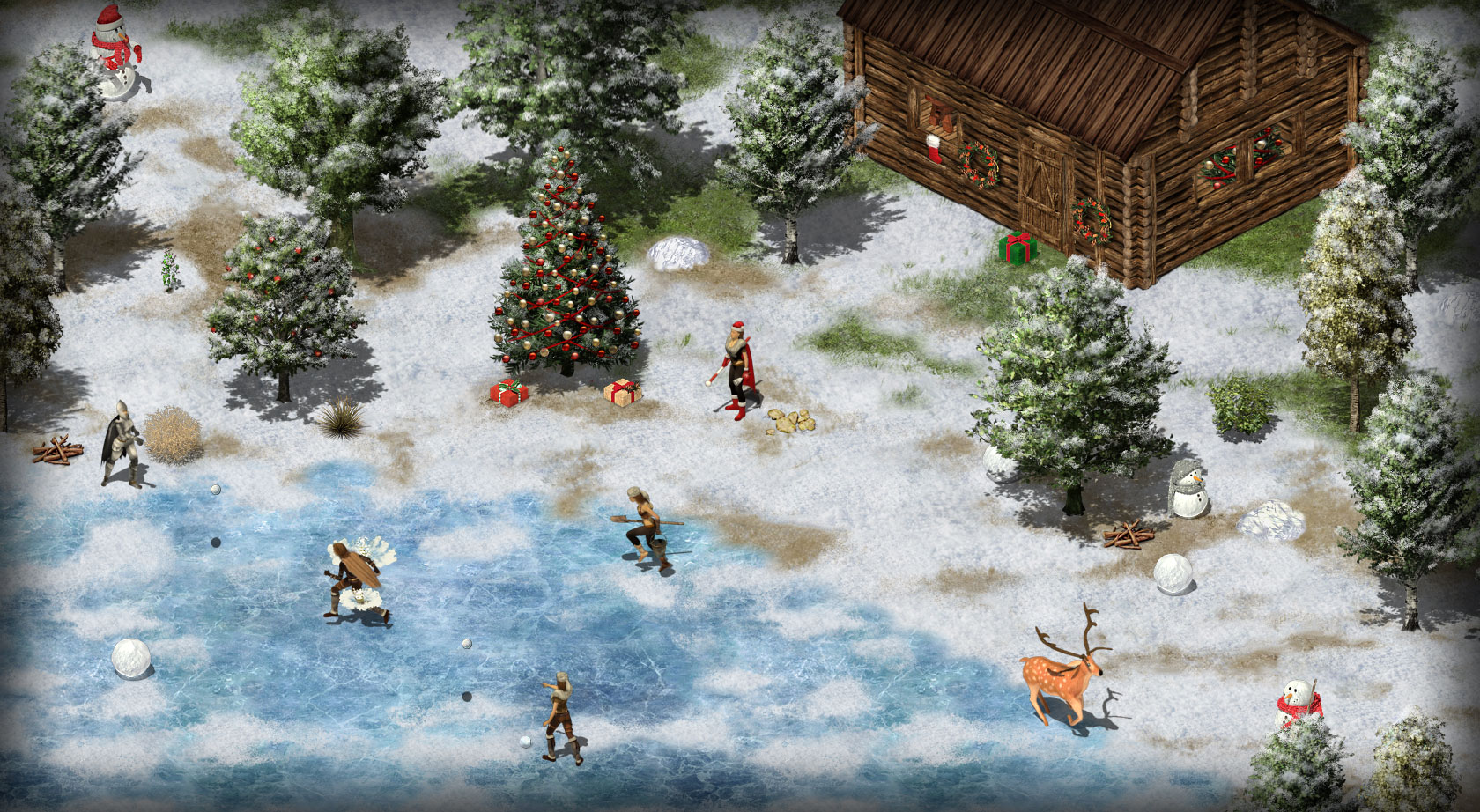 We wish you a Merry Christmas and Happy New Year! Our team wants to give you a holiday mood!
From December 23 to January 8, a special holiday event will be going in Wild Terra. There will be new content that we've added recently: gifts, snowmen, festive costumes, snowballs… Lots of new stuff!
To get the presents, Christmas costume, and a special title faster, you can purchase our new Christmas bundle.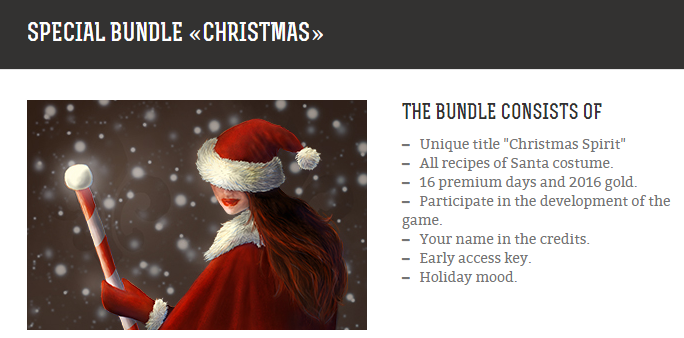 All regular bundles will be on sale at Christmas! Please note that they were reworked: there are less of them now.
Winter has come to the world of Wild Terra. Woods and glades are covered with snow. Lakes are frozen, and they are no longer an obstacle.
Play snowballs, make snowmen, present gifts, decorate your houses and don't forget about a Christmas tree!
Tests are stopped. Update 0.7.22 is on live servers now. Thank you for the help with testing!
Download updated client...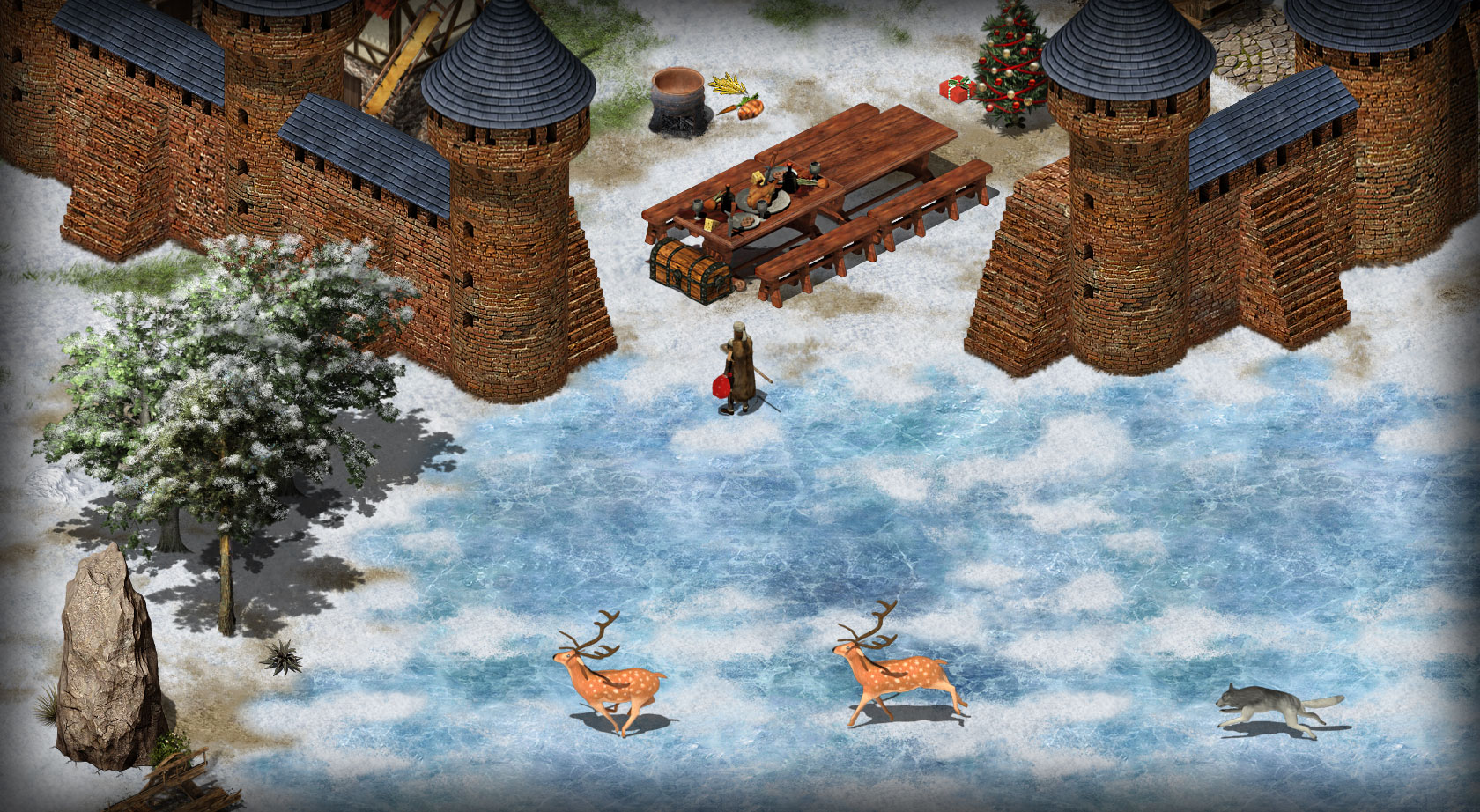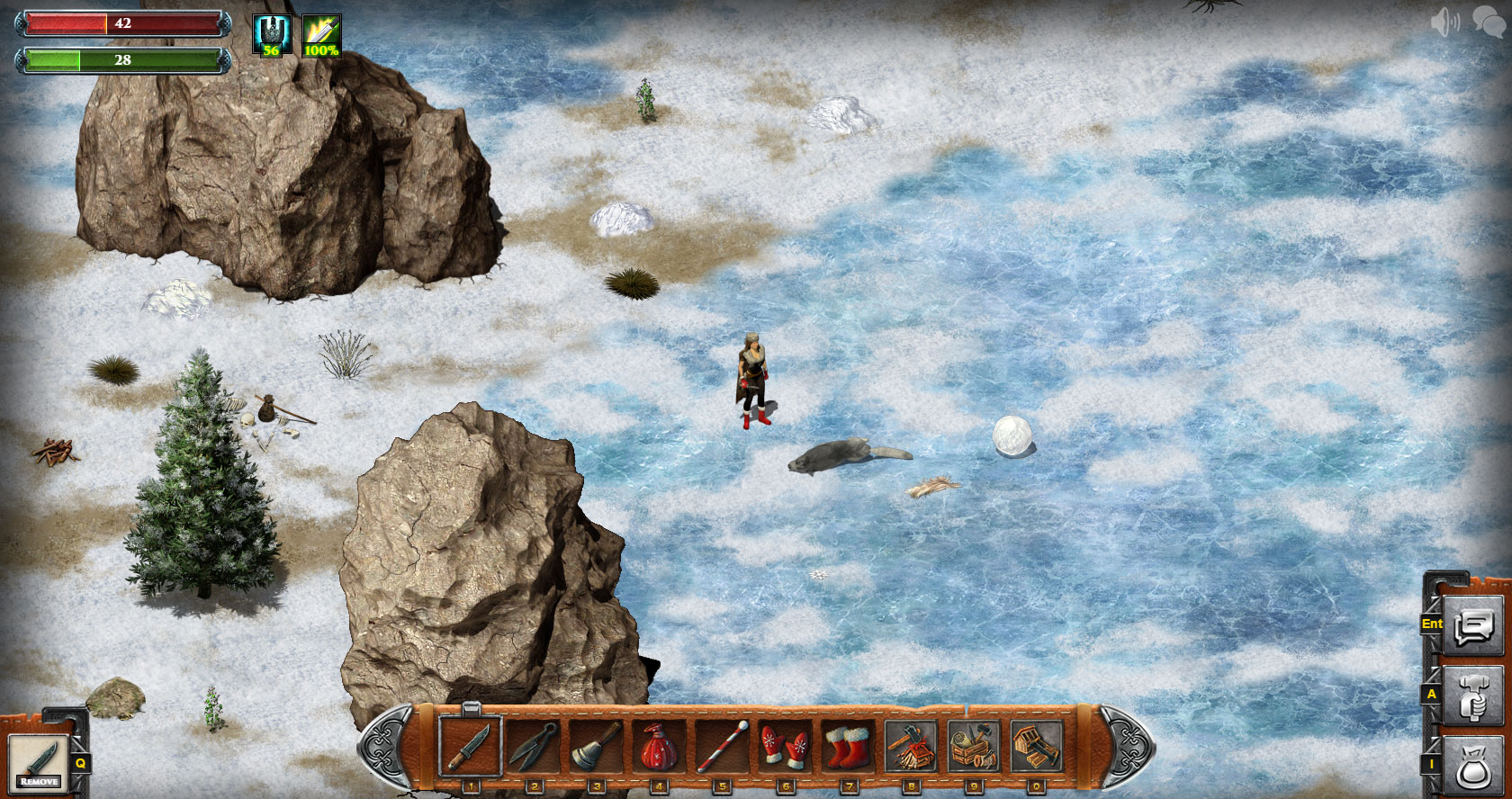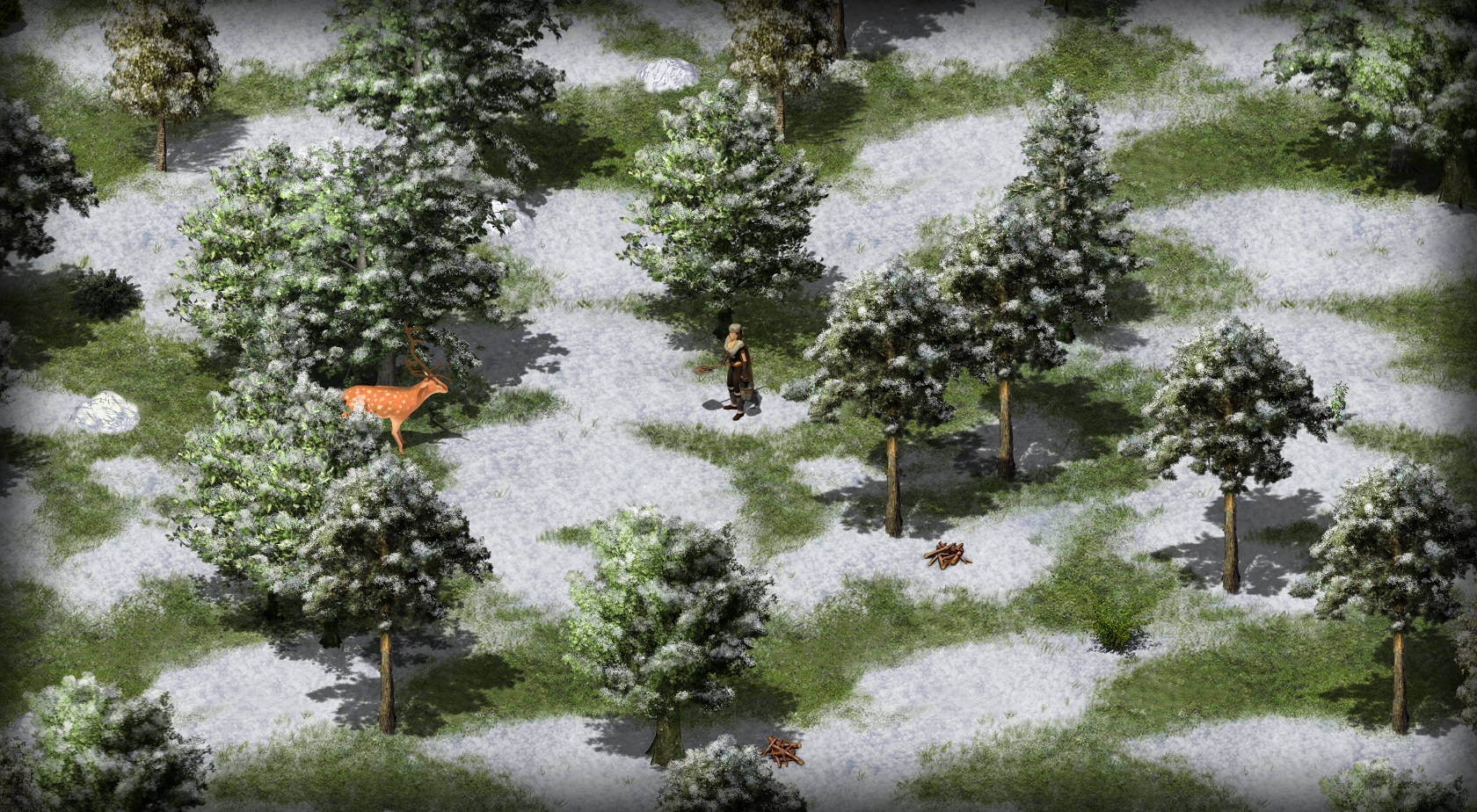 More information:
0.7.22 New features
We've added new Christmas structures, items, gifts and clothes. To get them, you'll have to gather new materials.
Search for rare snowflakes in the snow or hunt deers to get Christmas presents!
Play snowballs, make snowmen, decorate a Christmas tree, present gifts to your neighbors and you won't be left without one too!
Leave a present at your neighbor's door and after an hour a random gift will appear.
Hang a Christmas sock in a safe place and go to sleep. After 8 hours check it again to see what you've got.
Hunt hares, wolves and bears to acquire wool, which can be worked into wool cloth.
We've added snowdrifts and a new plant (madder). Roots of this plant are used for dyeing wool and flax cloth.
Cut mistletoe's branches from trees with a knife.
Cut fir cones and branches with a knife.
Iron and steel scissors were added to weaving craft.
Potter's wheel was added to the game. You'll need it to craft pots.
Updated graphics of the wooden hut, fixed door colors.
Updated graphics of iron armor, added graphics of steel armor.
Fixes
Craft and building UI was changed to make more room for needed materials.
Time before the dominium dilapidation starts increased from 3 to 7 days
Carpets don't block the way anymore.
Windmill now a also grinds bones and mistletoe roots
Optimized loading of map fragments.
Optimized movement of other players. Now they move smoothly.
Game client translations updated. If you want to help us with the localization into your native language, contact us via email: support@playwildterra.com