Along with being a complete code overhaul, Chester United is also going to feature completely redone art assets to make sure the game looks great in HD.
Each style in the game will be receiving these updates, making sure the game looks fantastic no matter which style you choose to equip.
For example, in the original game the Sketch style was done in a very rushed fashion and was basically just a quick outline of the normal art assets on some lined paper. Needless to say, the style didn't live up to its potential and came across looking cheap and rushed.
For Chester United I'm taking a much different approach to this style and am investing a bit more time in it, which I hope will show in the final product.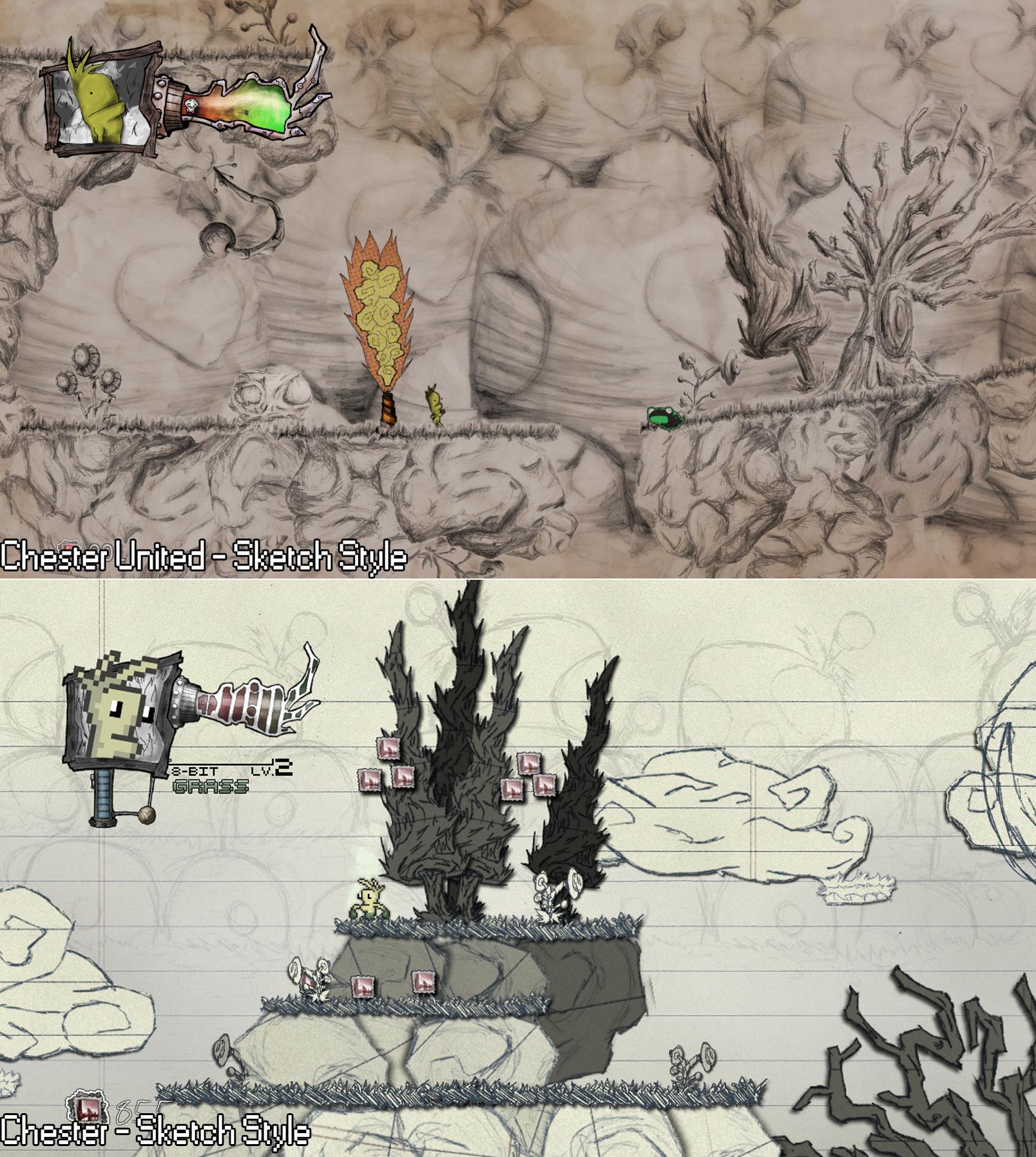 Still working on a few things in there, but this should give you a general idea of the direction this style will be taking in United.
Hoping to have a small demo of Chester United out within a week or so.
Support out Chester United over on Steam Greenlight.