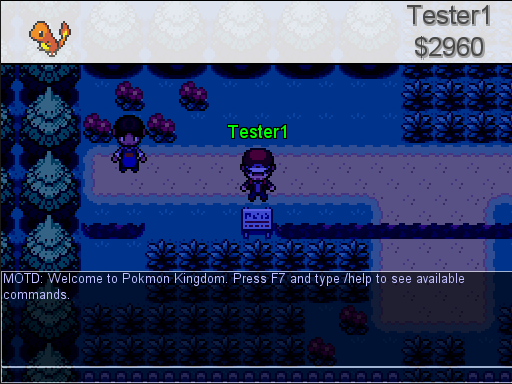 This days now I've been working on the new HUD system. I'm using now a simple template I found on internet but it's not the one that will come on the first release. The intention it's to make de interface looking more nice, simple and clean.
Next thing i'm working at the moment it's with the AutoUpdate system. When you login the server will ask you your version and will compare with the last changelog published. This log will update only the necessary files to make it up to date. Not completely done yet.
Pallet and Viridian are already done, the Viridian's Forest as well. Working now on Pewter city.
The bad part of this last time working was that now on the last test something went wrong and the grass encounters are giving a very strange error. Mixing a lot of systems that are not linked with the battle. Let's waste some time searching for the mistakes... =/
Future plans? I'm searching for inspiration on other games about lighting systems. Trying to find some kind of ilumination that I enjoy and remake it on coding. On the top image you can see the nigth system working, now I think that the routes should have some light posts to make it look nice.
Any suggestion or comments? I'm waiting for!!!