BoX -containment (Demo) ist now available at groupees.com in a greenlight bundle with + 8 games!

Now it´s your chance to make an awesome deal! For a minimum of just 1$ you can get +8 games with the Build a greenlight 36 bundle on groupees.com.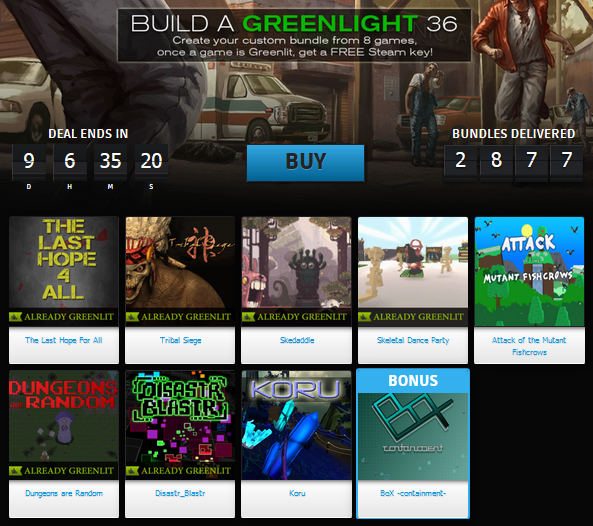 There are already 6 games with the status "already greenlight" means you will obtain 6 FREE Steam Keys!

If BoX -containment- gets greenlight you will of course get a FREE Steam Key, too.
---
Thank you very much for the support so far! Since the game is available in this bundle I have got a lot of new votes and comments. I want to remind you that the game is in complete state. I really like to give you the full game-experience as fast as possible. So, vote, vote, vote... :)
---
Thats all folks. Have a merry christmas and a happy new year 2016!
Your Memorazer P.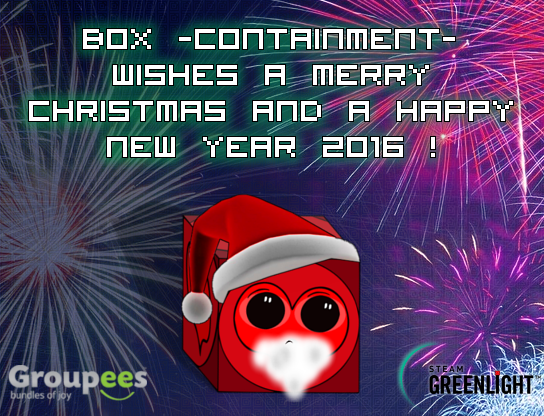 Boredox is always confused!
❤ ❤ ❤ Vote now on Steam Greenlight! ❤ ❤ ❤