There's nothing more important to us than crafting the best possible experience for gamers. We've added a new obstacle to the game this week, as well as a new aircraft.
It's been a crazy week for us here at New Horizon Games. The stress and excitement of our funding campaign drawing to an end has us on the edge of our seat. Sufficed to say our hearts have been pounding for days. That hasn't stopped us from continually improving gameplay however. To whet your appetites, we've got a couple of images for you: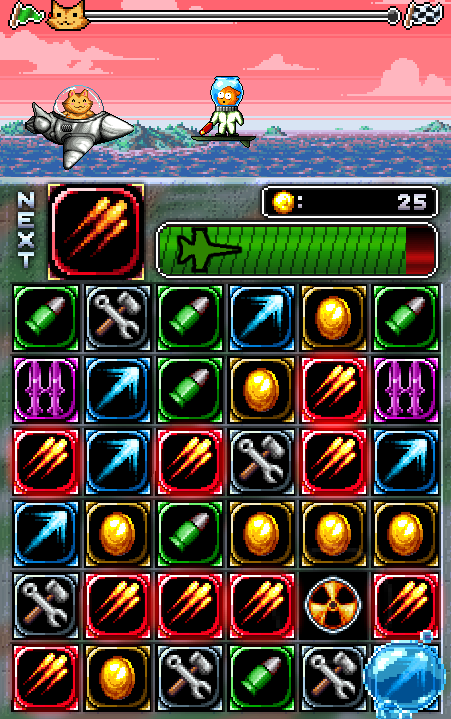 Thank you all again for you continued support in the development of Combat Cats!