Brotherhood United is at least available on Nintendo Switch and we want to share with you the trailer of the game.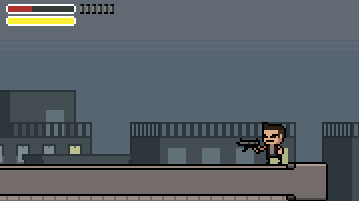 Brotherhood United is a oldschool 2D and classic Run and Gun. Enjoy 20 levels with a lot of different Bosses and cool weapons ! Don't forget to give a gamepad to a friend to enjoy the COOP mode ! Yeah, it's cool to have a bro at your side to help you in this quest !
If you want to try the game, go to the Nintendo eShop and try the COOL Brotherhood United demo alone or with a friend ! ;)
Main Features :
- 20 levels with 3 sub quests each
- 5 customization options with more than 4 items each
- Local co-op
- Cool weapons and grenades to burn them all !
- 8 Bosses that will put your skills to proof
- Great OST that will really catch you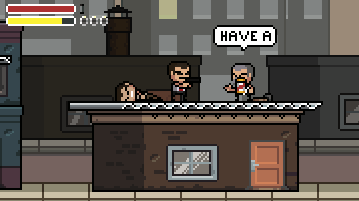 The Story :
When the time of crisis comes and one of your friends is captured, you gotta stand your ground and fight for your partners. When someone messes with the brotherhood, you make sure they pay for that, no matter what. In Brotherhood United no partner is left behind. Shoot your way through the hordes of the enemy army, blow them all away, but do it with style, choose your own outfit and make sure they will remember you. Pick your guns and fight giant bosses, but dont forget the beer !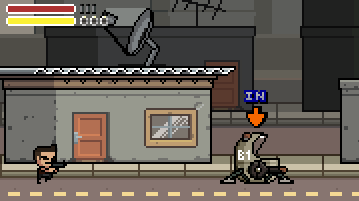 The game is available in 3 different languages: english, brazilian portuguese and french.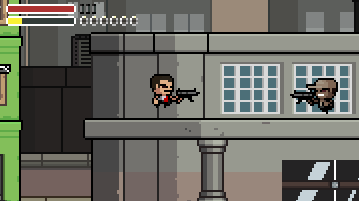 Have fun ! =D