Just like the title says, Boxel is now available on Google Play. This has so far been a really fun project to work on. There is still much to be done before it is complete, but you can download it now and get the updates automatically.

---
Where to begin... well, I guess I can talk about how this project was started. I recently joined an android group through college-club on campus. During one of our meetings, a friend of mine was interested in learning how to make a background move. He showed me a sample of a game called 'Canabalt' and that sparked my main design. As you can see below, even the colors look pretty similar (early photo):
At this point, I was playing around with basic controls. Collision was very basic, and for the most part: very buggy. There was only 1 theme and only random levels were generated. I really did NOT want to go down the random concept, so I created a nice Level Editor for the game: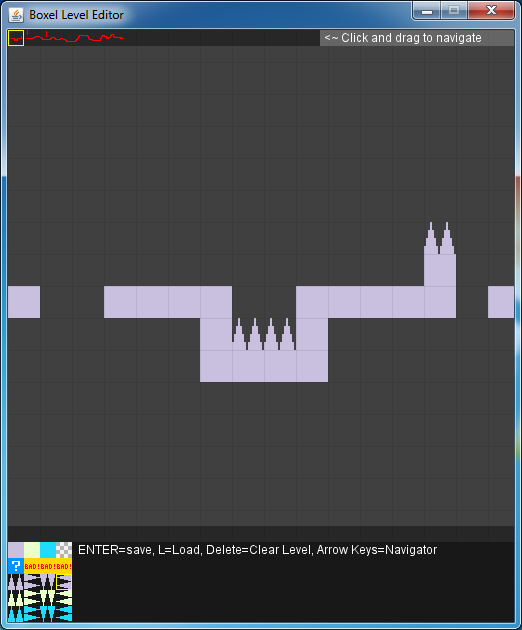 After about 1 month of playing around with levels and new concepts, the game was finally beginning to shape up. As of now, most mechanical (and visual) bugs have been stomped out. I was even able to implement a cool hint box for noobs. Here's a pick: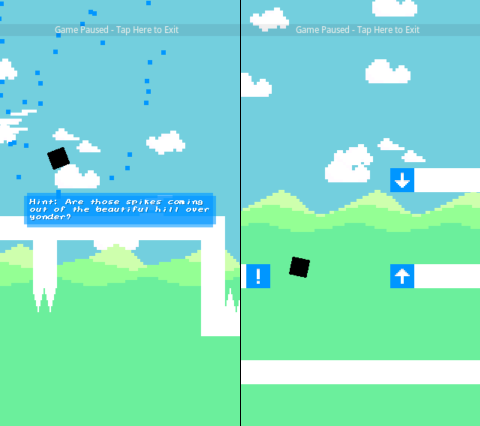 As you can see, that hint was more of a joke. You'll see tons of those throughout the game just because I thought it was funny. Most of the time, they do have some insight. Arrows will also help guide you through tricky puzzles.
I haven't posted a news article since my last game Flack (for pc/mac/linux) so I felt it was time to talk about other things I've been working on. For the next week or so, I hope to finish up the levels for this game.
Random pic of Flack: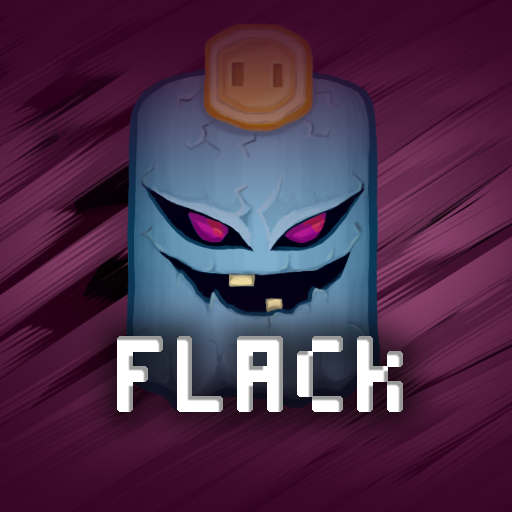 The current version of Boxel only has 15 levels and you can try them out on Google Play right now. I still need to create 15 more so there is much to be done. If you have an android, you can click the link below to try it now:

Thanks for reading and I hope you enjoy the game!