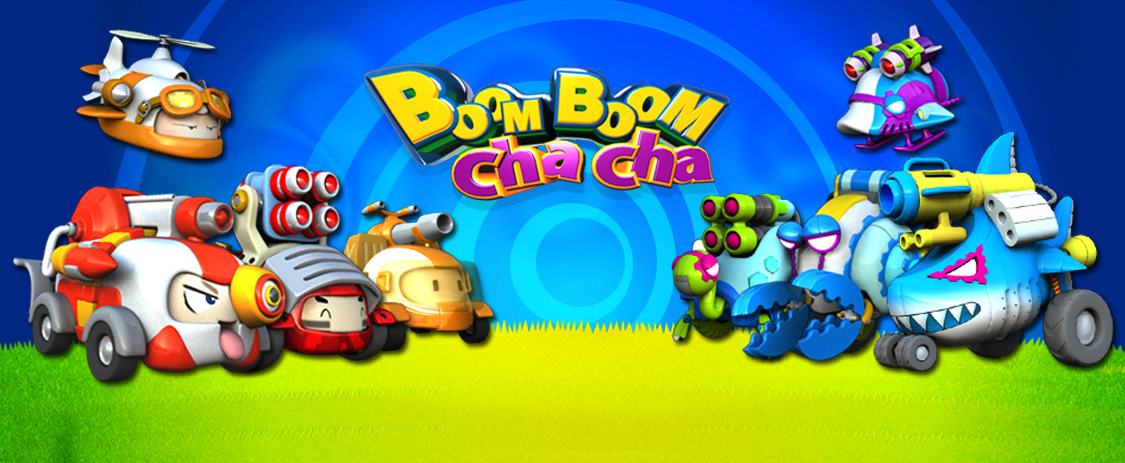 Introduction
Each team member can choose from various types of characters. The goal is to destroy the enemy fortress before the enemy destroys yours.
Although BoomBoomChaCha does have simple rules and controls, it does not mean that the game itself is simple. This game requires team work and strategy to win. Each team member must fulfill their role to win the battle.
Play Footage
Characters
BoomBoomChaCha has various unique characters with unique skills.
Members of the BoomBoom country







Members of the ChaCha Robo






Maps
There are over 40 maps with 5 themes.
Green Land: A beautiful forest environment with green grasses and blue rivers.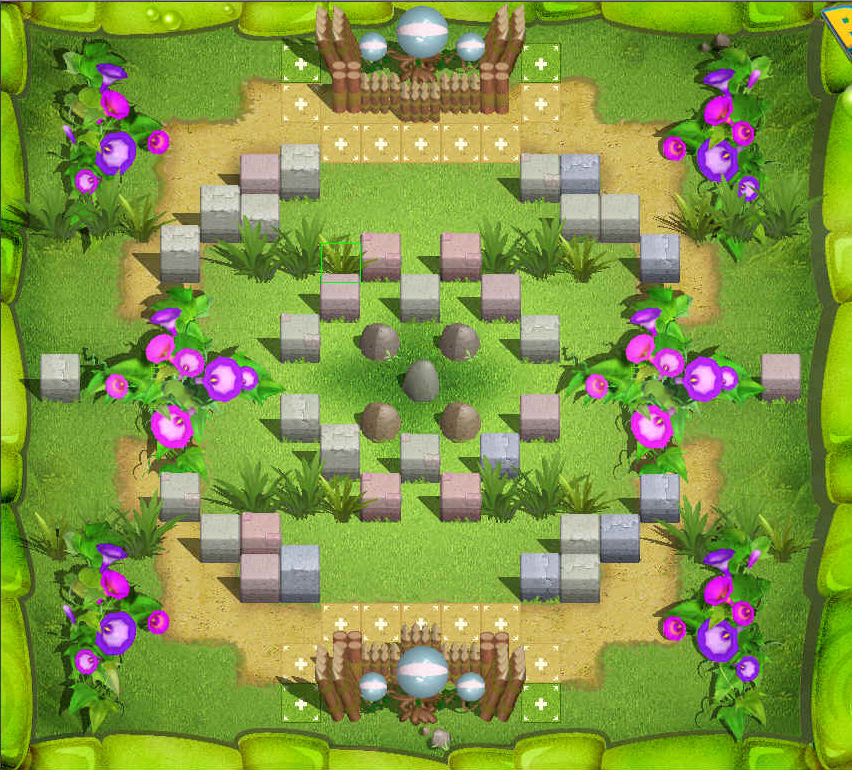 Toy Land: A colorful environment with various toys.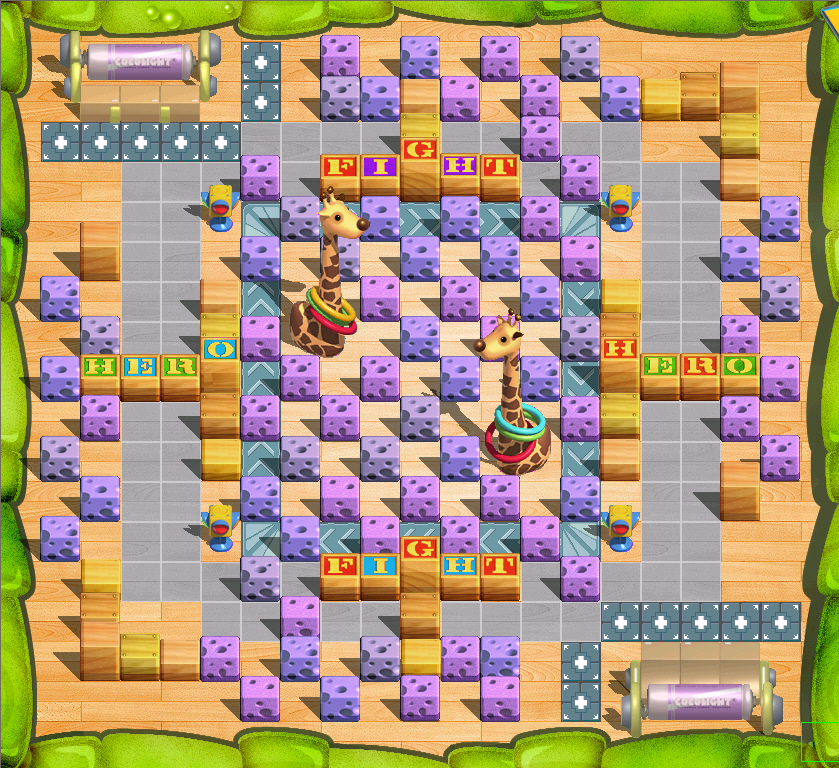 Ice Land: Close to the south pole, this theme has Ice pillars and icy roads.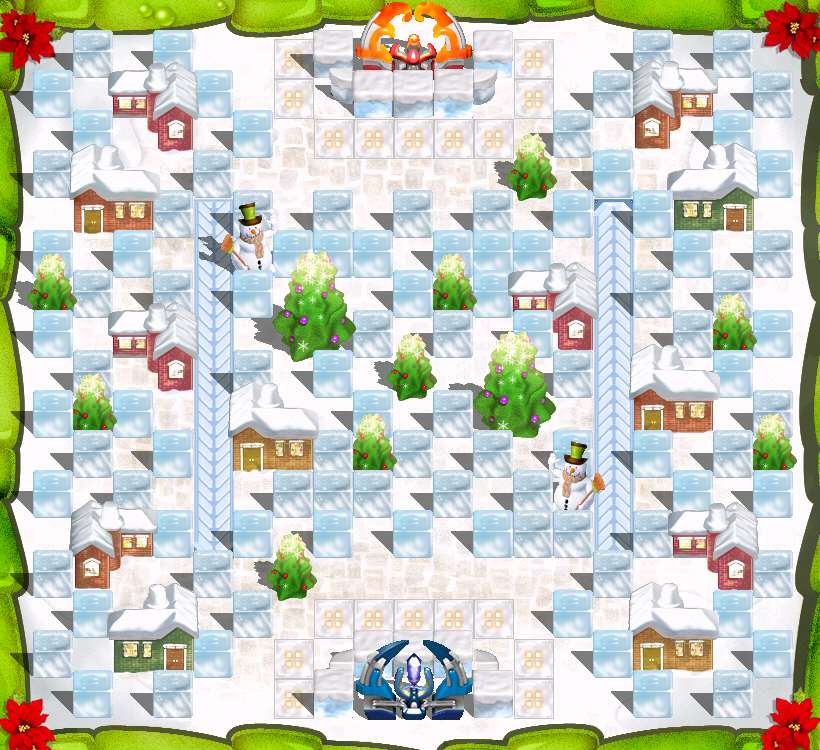 Cake Land: A theme with delicious cakes, cookies and chocolates.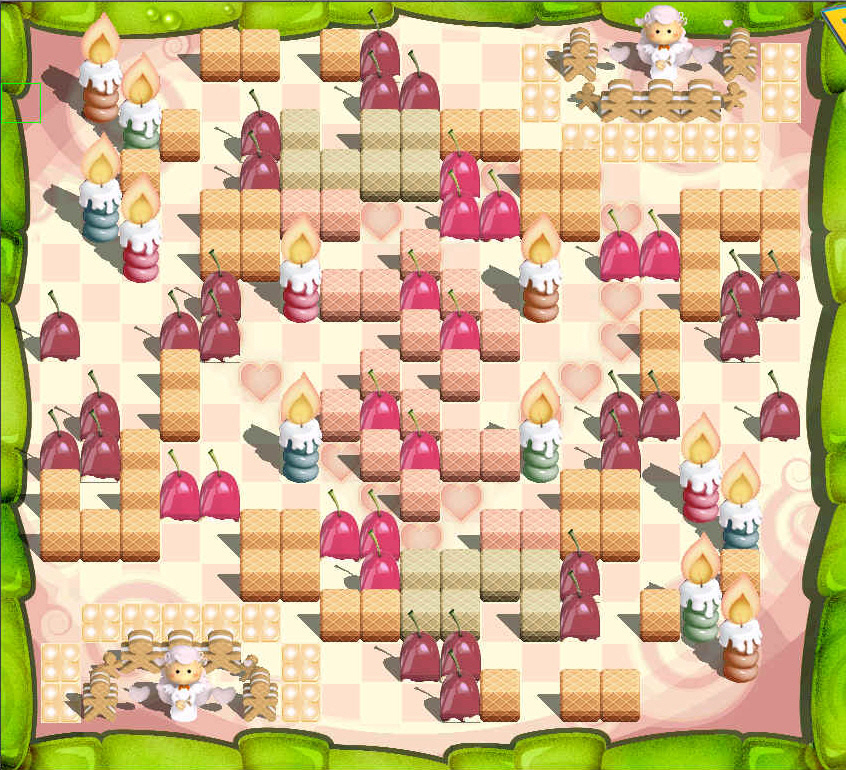 Sea Land: A theme with many sea creatures and sandcastles.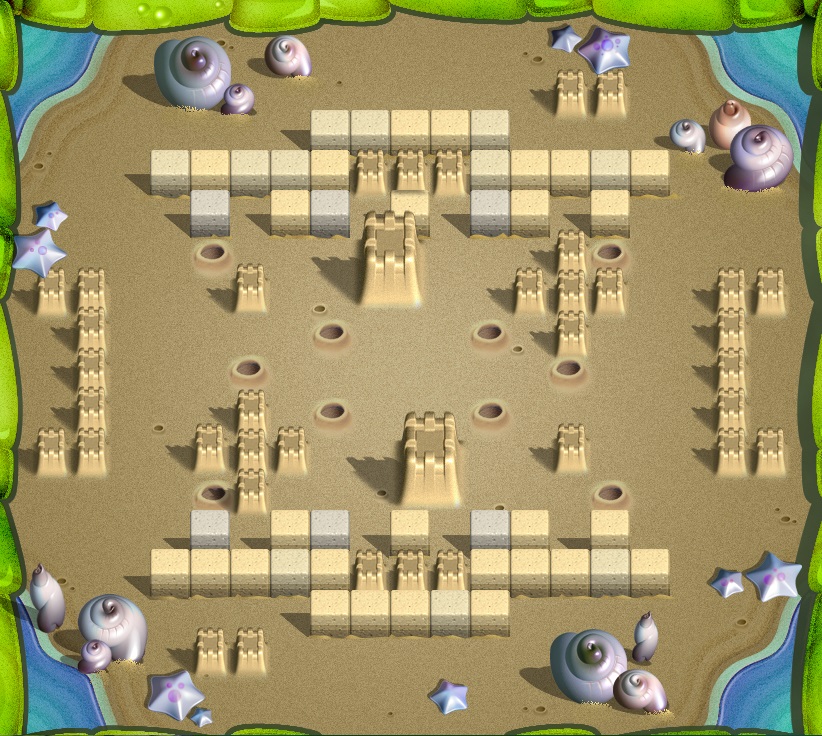 Strategy Objects
There are strategy objects that each team can use for attack and defend strategies.
Tiles that block movement.
Rails that moves in one direction.
Healing zone that heals and removes abnormal effects.
E.M.P guns that paralyzes characters.
Flame tiles that attacks characters passing by.