The new version includes not only improvements, but it includes a number of extras. Better explained below.
---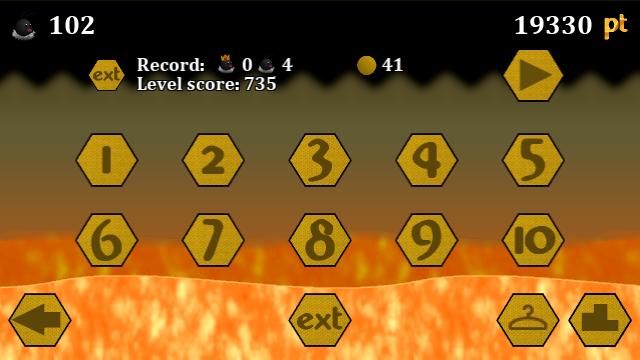 How you can see there is a new button on the level select screen. The button is used for access to the "closet" , place where we can choose the suit with which to play with Bee.
---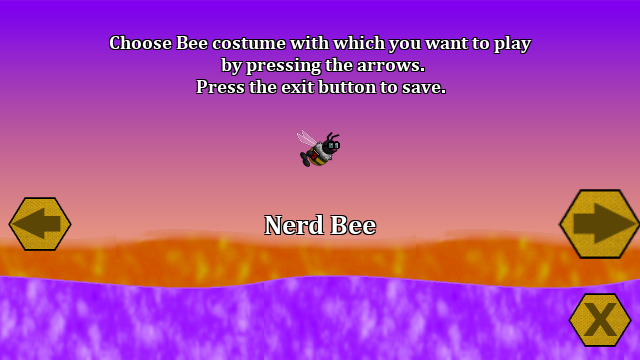 There are 8 different designs for Bee what we get finding followbees. Clue: the last suit cost us over 110 followbees.
Get in the closet to see the costumes available if you have already started playing because the software does not warn you of the obtained before the upgrade.
---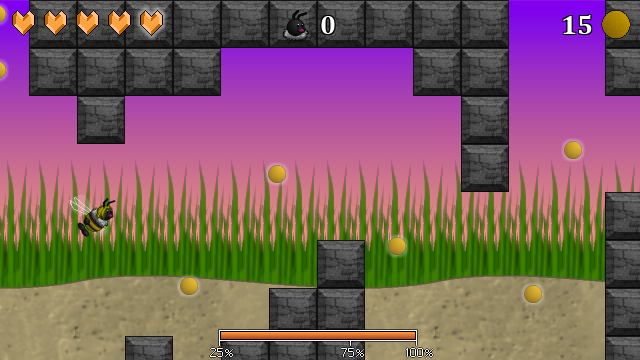 A suit that are available is that of the image, Blonde Bee. Discover the others!
---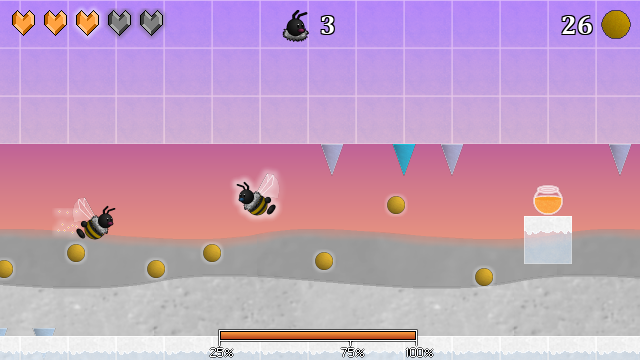 To finish talking graphic renewal can not ignore the total Bee renovation. The sprite has been re-done in order to obtain a better definition of the character and after several tests has been chosen as definitive. Hopefully you like it!

---
Finally, a summary of improvements / new features of version v1.2.1:
Correction of exceptions that did close the game.
Improved reception by the server errors.
New Bee design and other followbees.
Bee Suits, adding more goals in the game.
IMPORTANT:
Yesterday A problem occurred in the database and successfully managed to restore, making changes to try to not happen again. If you find any abnormality in your BonB service, make it known CONTACT.