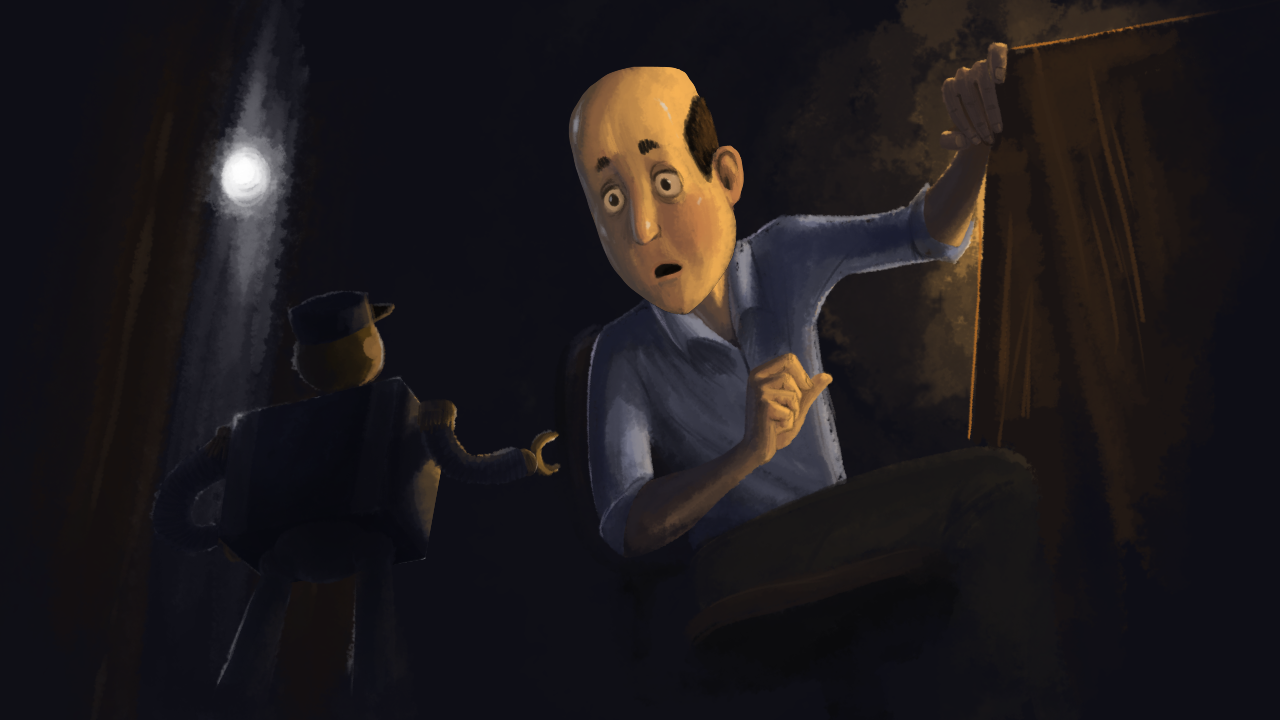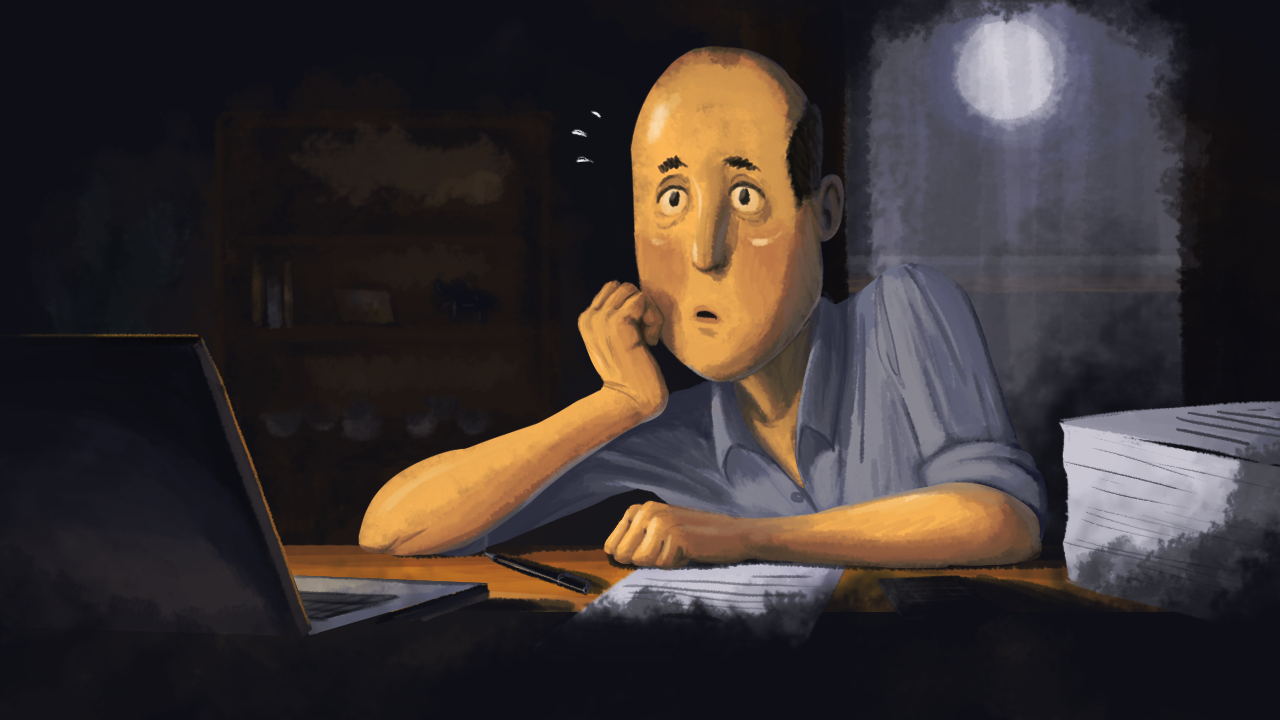 Story
Blashko is a game in which a man named Anatol plays the main role. He is the father of a 6-year-old son. In everyday life, the character tries to meet the expectations of his pushy boss.
The pursuit of better results, the desire to distinguish himself from his colleagues causes that he neglects his family and begins to suffer from insomnia ...
Anatol's life is a constant repetition of passages that focus solely on work. The protagonist tries to prove to himself and to others that he is worth something - this is his greatest dream ...
After another hard day and a fight with the boss, Anatol returns home to focus on his work.
In the evening he puts his son to bed, and when he puts him to sleep and watches over him by the crib, he starts to look at his terrible drawings - he knows that his son has nightmares,
and then suddenly time seems to stop ... everything around it blurry and a figure appears ... the son's favorite toy is called Blasko, which comes alive! ..
Blashko explains to his father that if he wants to help his son, he must enter his dreams personally and deal with the nightmares and demons that are stuck there.
DROY, the lord of nightmares, has power over them, but to deal with them, he must take the form of a toy.
Blashko cannot do this alone because DROY takes over the minds of all toy objects and only cannot control the mind of a human being.
The toy turns it into itself, transporting it to a surreal dream world full of drawings of objects and toys, then it disappears ...
Anatol must go through all the nightmares, watching out for enemies, traps and surprises awaiting him, in order to help his son and deal with his nightmares.
Overview
The basic mechanics of the game focuses on jumping and shooting, climbing, swimming
The hero can choose from 5 types of weapons that can be acquired during the game.
Each of the weapons has a different degree of damage and mechanics of action.
The game was divided into 7 dreams as many days as there are days of the week.
We start the game in the house from which we have to get out. Outside the window it is raining and there is a storm.
In order to complete one full dream, you have to go through 4 room on which at the end of each there will be an opponent, a boss sent by the ruler of nightmares.
1 dream is equivalent to one world.
In the game, the player will explore the room and perform the main tasks that are waiting for him and a side task that is an addition to the game, as well as hidden bonus room that will be randomly hidden in the nooks and crannies rooms.
On a random room, the player will have a time limit to collect bonuses.
In each dream there will be a new composition of enemies, traps and tasks to perform with different reactions
Graphics
Graphics and animation are prepared by a girl friend who is a graphic designer by profession.
It's her debut on the market ;-) All sprite backgrounds are hand-drawn with attention to detail.
Music
The music is entirely written by a friend who graduated from a music academy.
There will be plenty of interesting musical accents.
SFX sounds use distance sound and Dolby Atmos technologies.
Find us

Conclusion
We plan to release Blashko at the turn of 2023/24. We have a largely finished one game world (demo soon), but tests are still underway.
Any feedback or comments will be greatly appreciated. We will update this devlog soon.
We are also preparing to take part in the kickstarter campaign, where we will collect funds for the further development of the game.
Thanks a lot for your time and have a nice day!