GENERAL
The pause screen has been put in and so far looks 100% bug free. It has had 3 different looks but it is now decided what one will be used. Hints and extras such as more options and buttons have been put onto the main menu to give it a more organized and fuller feel. The game has been under optimization to make sure most people can play the game without anything going wrong such as lag or the game crashing.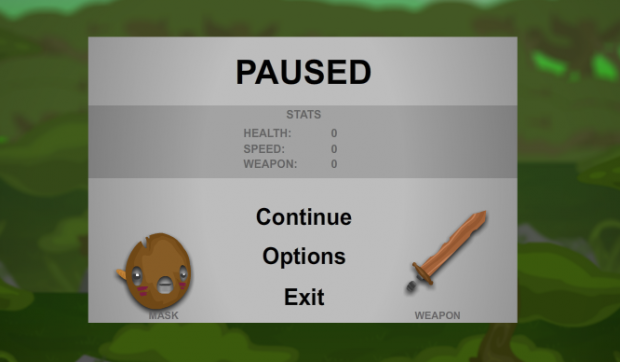 ENEMIES
Boss AI has improved and now has more variation in its attacks, plus it now has a a better representation of its actions. Enemy AI is still being worked on but all of the basic enemy animations have been completed. The enemy AI is still very basic but that is the next big thing to be scored off the list of things to do.
AUDIO
Audio is being worked on for the music and the sound effects. Most of the audio including all of the music will be done by Aether. The sound effects will be done between Rhys510 and Aether. A small amount of the sounds are finished but there is still a lot of mixing and recording to be done.