Home at last
It's obvious from it's aspect ratio and layout that the BGP Level Builder was always intended for release on the iPad, but today it's official. The BGP Level Builder: Mars Lander Edition is available on the App Store for just $0.99!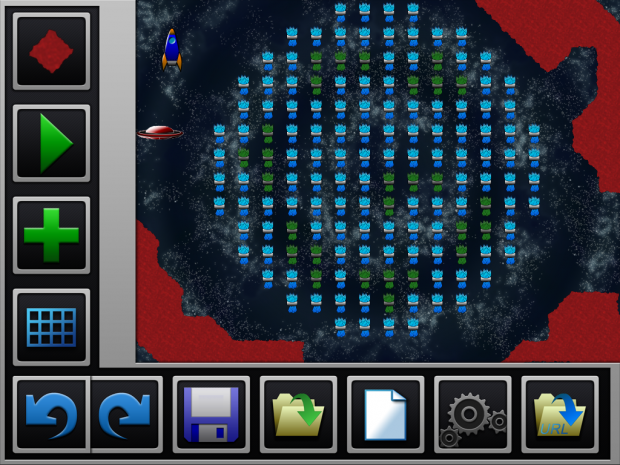 A familiar level on a new device
Just in time for RTX!
In case you hadn't heard, Bluish-Green Productions will be at RTX 2013! You'll be able to get a feel for the BGP Level Builder yourself and perhaps even make a level or two, it really doesn't take long!
What's new?
The performance of the BGP Level Builder is largely unchanged from that of it's Mac App counterpart, with the exception of the Close Button. Apps on iOS Devices aren't meant to close, so instead, it's been replaced with a button that will immediately open your level on the BGP Runner page.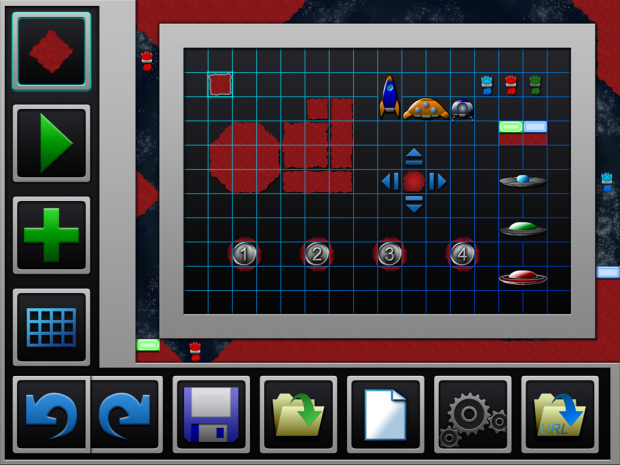 So little needed to change
From your web browser, you can grab the link and share it in one easy step! Levels made in the Mac App and the iPad App are, of course, cross-compatible, but you'll need to transfer the level codes yourself.
Make Games | Play Games