During the releases since 0.6.0 some new functions were implemented:
0.6.1 introduced the first 'visual feedback' patch. This means, that towards the final release, the game gets some love with regards of visual feedback. Prior to this patch, the content (items, encounters, enviroments) which was unlocked during combat or by searching the enviroment was only a short (and not very informative) text note at the bottom of the screen. From now on, all the content is 'flying' from the source to the respective panels they belong: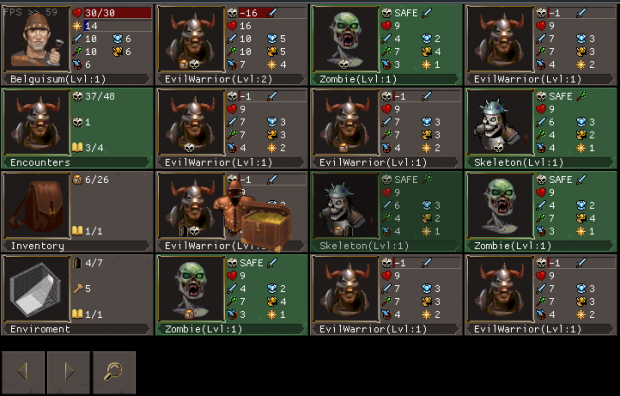 This should provide a better feedback to the player what just happened.
With patch 0.6.2 some small bugfixes and rebalancing fixes were introduced.
With patch 0.6.3 two new options were introduced into the dungeon runs:
Inspect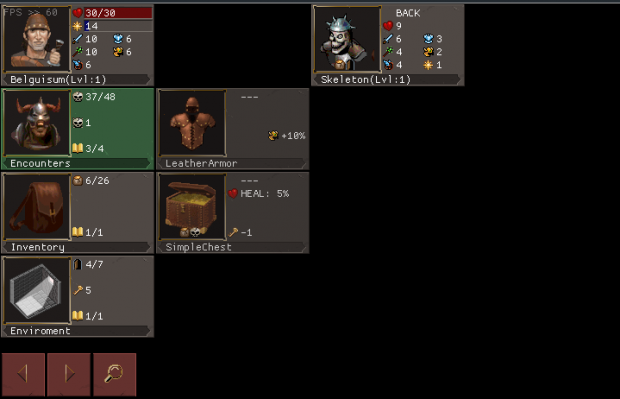 Now the player is able to see already before the battle is fought or the enviroment is searched what would be unlocked by this action. This should provide a better tactical note to the game and provides more planning feature. This option is currently available on the encounter and enviroment screen.
Sell: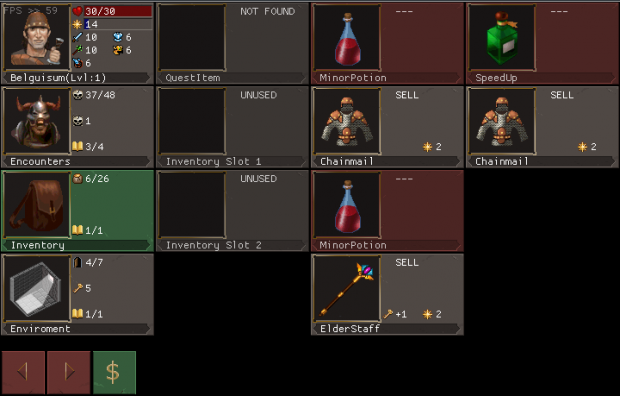 From now on the player is able to sell loot he don't need to a merchant and gets a little boost to his XP and for some of the items even a key. No more is it needed to flip through unliked items in the game.
The latest version of the game is currently playable on my website. As soon as the testers give green light, I will update the android version as well.