Hello everyone!
I'm finally back with a tons of new hot things!
*You can play and test everything you see in this article in the Demo05
that should be available as soon as this articles comes out*
Gameplay wise I changed a few thing to make the feel of the game better. I added a "fast spawning" features that instantly reset the enemy spawning timer when there is no enemy alive (A nice thing to have when you want to try speedruns). Freeze frames are now in the game, making the events like player hits and enemies deaths more dramatic. Timetempests now will spawn as soon as you kill a boss, denying you to heal full hp. The bear now will lose the weapon when he fall off screen. Cocoon will no more deal contact damage.
New COOP mode and Gamepad support for the xbox360 controller!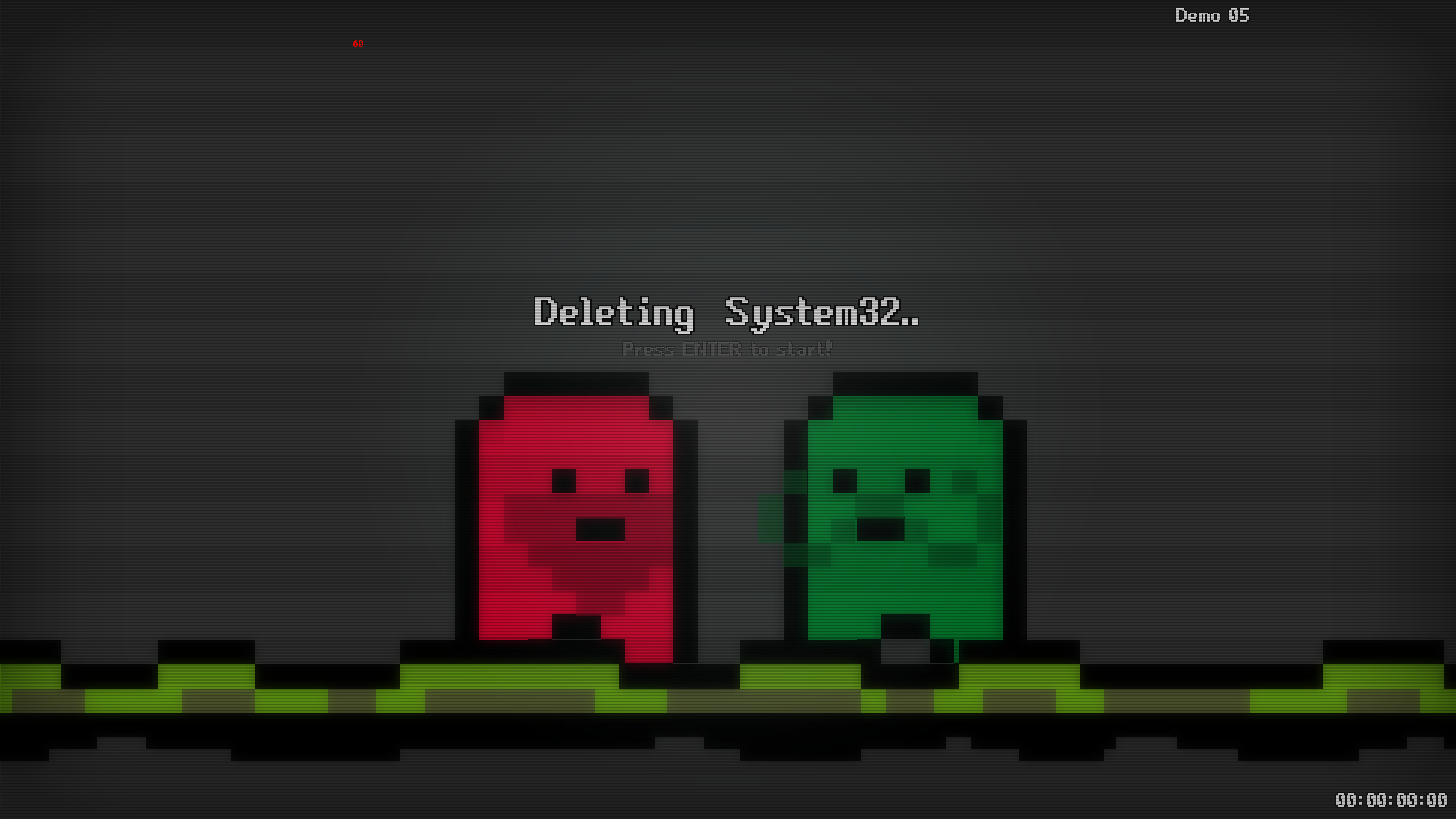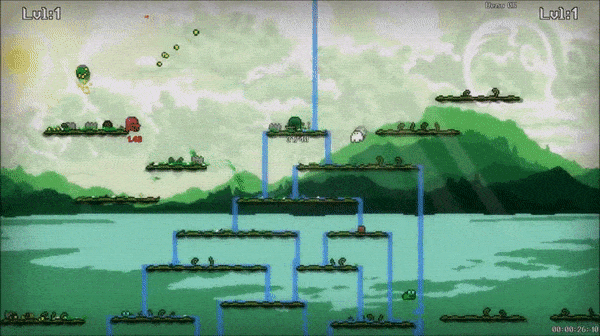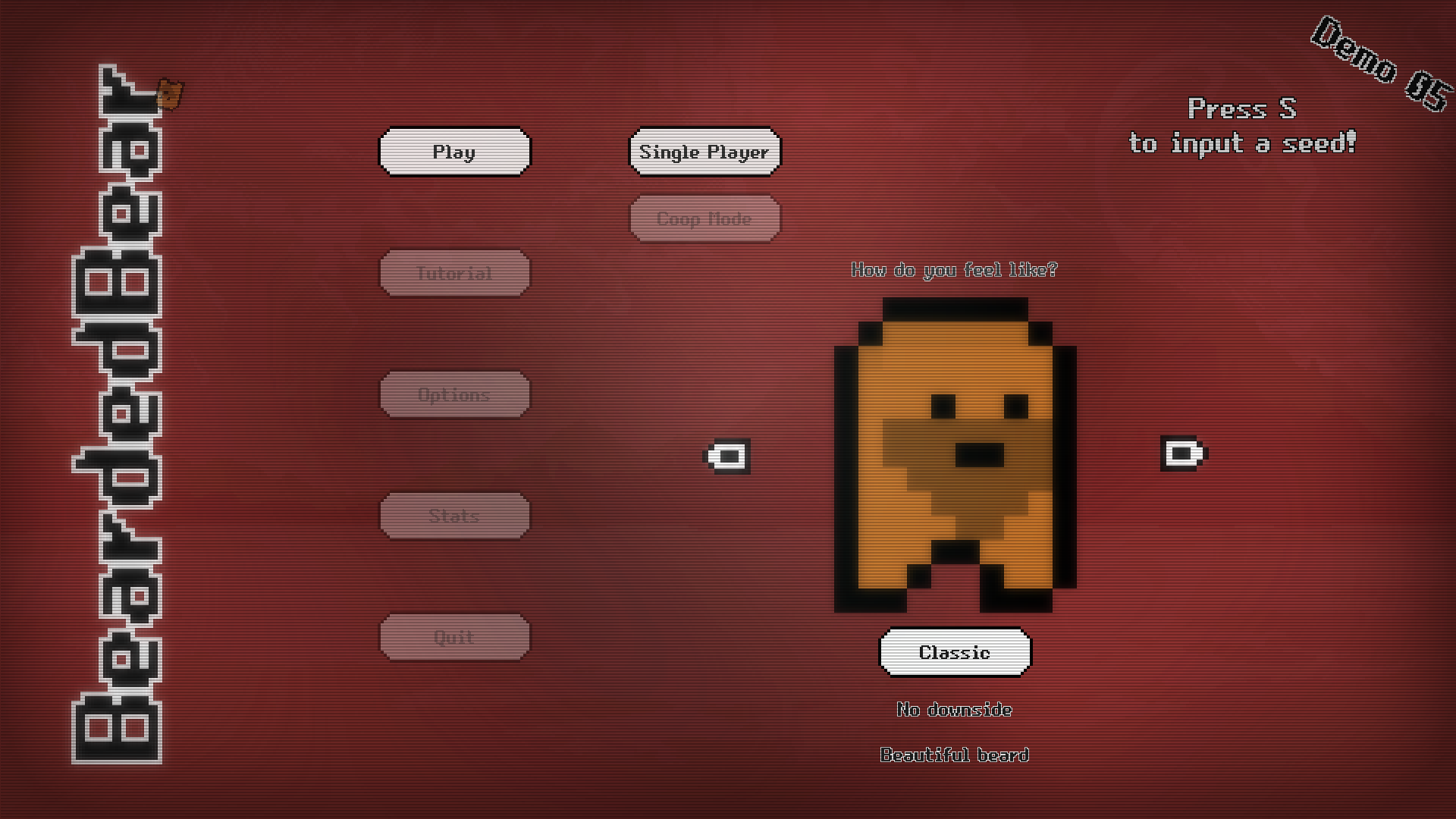 We now have 15 total power ups for the bear:

BBPowerUp 9 make you deal more damage
BBPowerUp 10 make you heal 1.5 hp from crates instead of 1 hp
BBPowerUp 11 saves you from the first damage you take per level
BBPowerUp 12 give you a chance to heal 1 hp when you kill an enemy
BBPowerUp 13 give you a chance to refill your magazine when you kill an enemy
BBPowerUp 14 let you ignore any explosion damage
BBPowerUp 15 give you a handy laser sight
The graphics are largely update with 2 gorgeous background made by the real artist of the team(definitely better than the previous one made by me):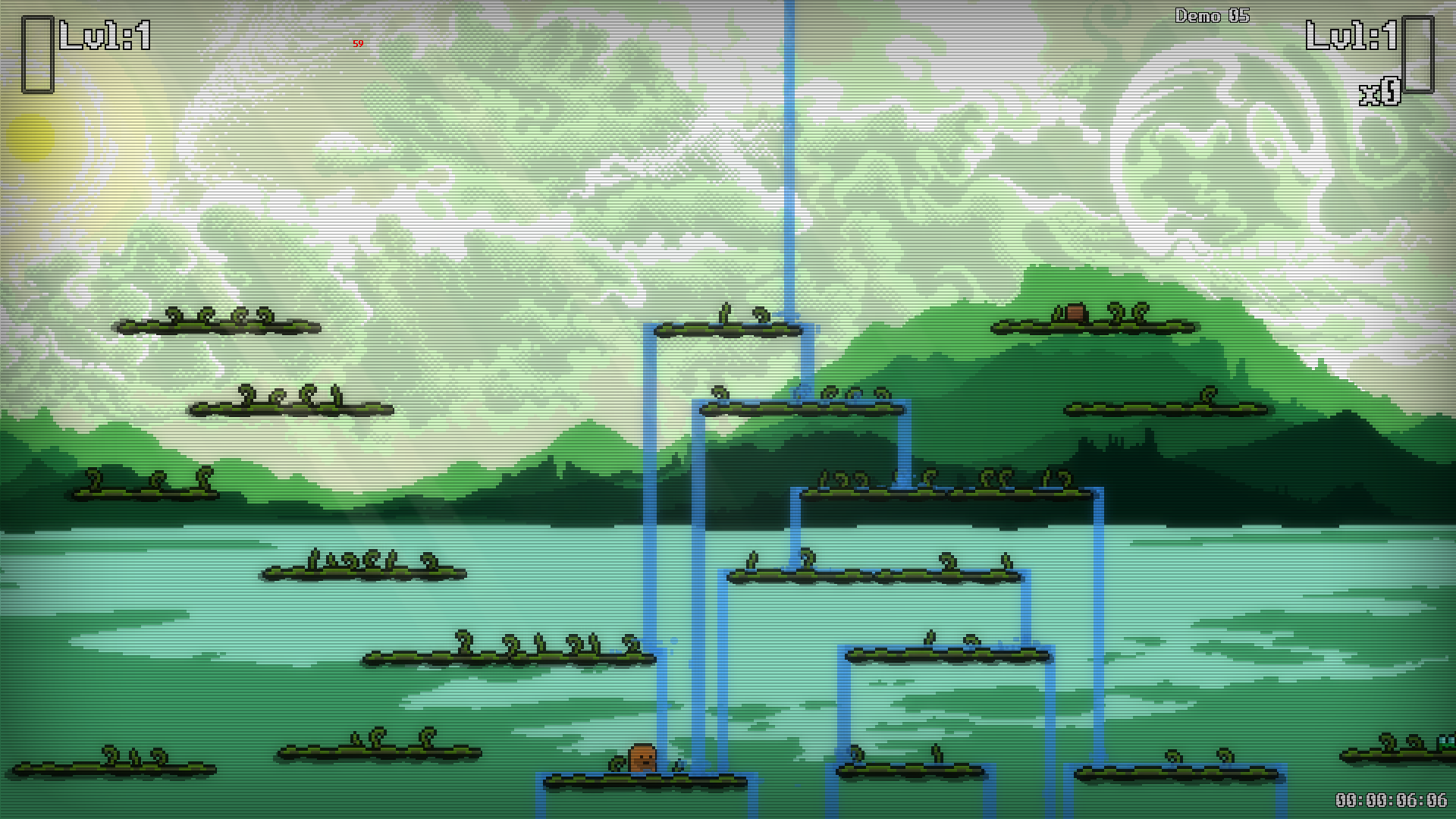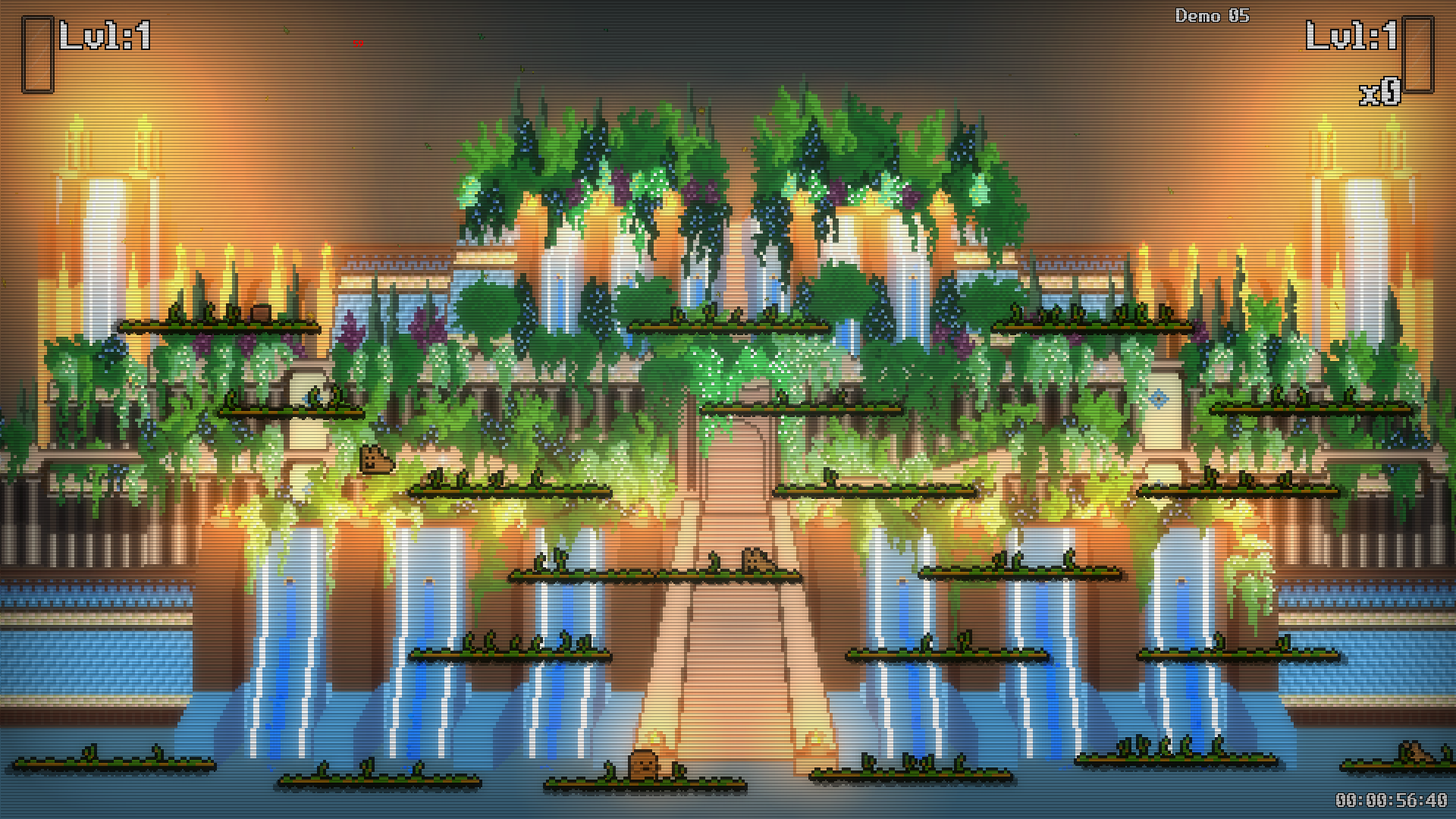 He also worked on the cocoon boss, drawing this as the central body:
Audio as been updated though, with a remastered version of every single song in the game (and also added a few new ones), new ambients, and a wonderful credits song (which is not in the game yet).
Story is in the development too! I'm made a test for the cut scenes which will narrate the story through the game(You can disable it in the options menu if already now the story and want to play in a more "distraction free" mode).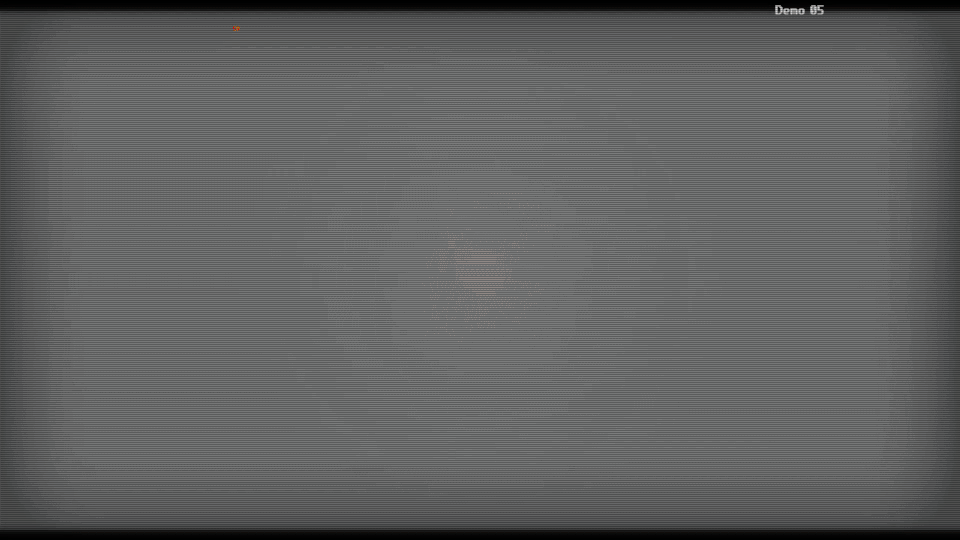 Last thing: I saw that many people are reporting a bug caused by a not updated directX end user runtime, so I made a handy launcher of the game, that will let you disable the shader that uses the directX and let you play without it (but I strongly recommend to update it and play with the shader, is much cooler).
As always I leave the full changelog here, see you next time!
Added fast spawning
Added freeze frames on enemy death
Added bbpowerup9 more damage
Added bbpowerup10 more hp gain
Added bbpowerup11 which saves you from first damage per level
Added deltatimed bullets trail
Added bbpowerup12 which let you heal on kills
Added description at newest powerups
Added bbpowerup13 which let you reset magazine on kills
Added bbpowerup14 which let you ignore explosion dmg
Added cut scenes
Added option to turn of cut scenes
Added NEW PRIMAL LEVEL
Added COOP mode
Added enemy hit animation for mk2 enemies
Added Babylon level on lvl 2
Added water effect in parallax
Added ambient randomization
Added launcher to fix crash due to shader
Added lights in Babylon level
Added timetempest as soon as a boss die


Changed arrows and dards hitbox, bigger
Changed parallax vertical speed
Changed enter and exit options menu, now faster
Changed now first bullets of every run is normal
Changed powerups moved up a bit
Changed cocoon boss spawn timer function
Changed cocoon now doesn't deal contact damage
Changed thickness of water column
Changed now bb loose the weapon when falling down


Worked on story


Fixed bullet ignoring collisions problem on pile of dead enemy
Fixed collisions on every bullet type (i hope)
Fixed now timecontrol vanish when you enter in a portal
Fixed audio sliders, now updates in real time
Fixed non resetting alignment in pause menu
Fixed no sprite with enemies powerups
Fixed walker boss not spawning portal after death
Fixed catapults fire
Fixed too much explosions problem
Fixed a lot of random things
Fixed (i hope) the jack shoot bug
Fixed cocoon fix in the air after death
Fixed unlock order base on skinnumber instead of skin
Fixed weapons in tutorial
Fixed shooter boss not spawning exp on death
Fixed cocoon boss not spawning exp on death
Fixed general causing problems with pausing the game
Fixed leaves sprite covering background torches
Fixed mk2 and mk3 cocoon now doesn't deal damage anymore
Fixed cocoon boss main shield and particles
Fixed sticky granades laser sight
Fixed ambient music stuff
Fixed bb initial sprite


Removed health indication in top center of the screen