We're on Greenlight! Check us out if you enjoy a good Ballfing as much as we do!
Tutorial
In hind sight, this is something we should have added before we released. Some struggle in a skill based game is good, as we want the certain courses to be challenging, but most of the struggles were related to things like not knowing you could roll the ball or adjust the power of the shot. The tutorial explains things like accuracy, wind, rolling the ball, changing trajectory, breaking glass, using different textures to your advantage, and the free fly camera. Each mechanic is broken down to a simple hole that takes place on a plain and straightforward platform. It may not be our prettiest level, but it should be the most helpful!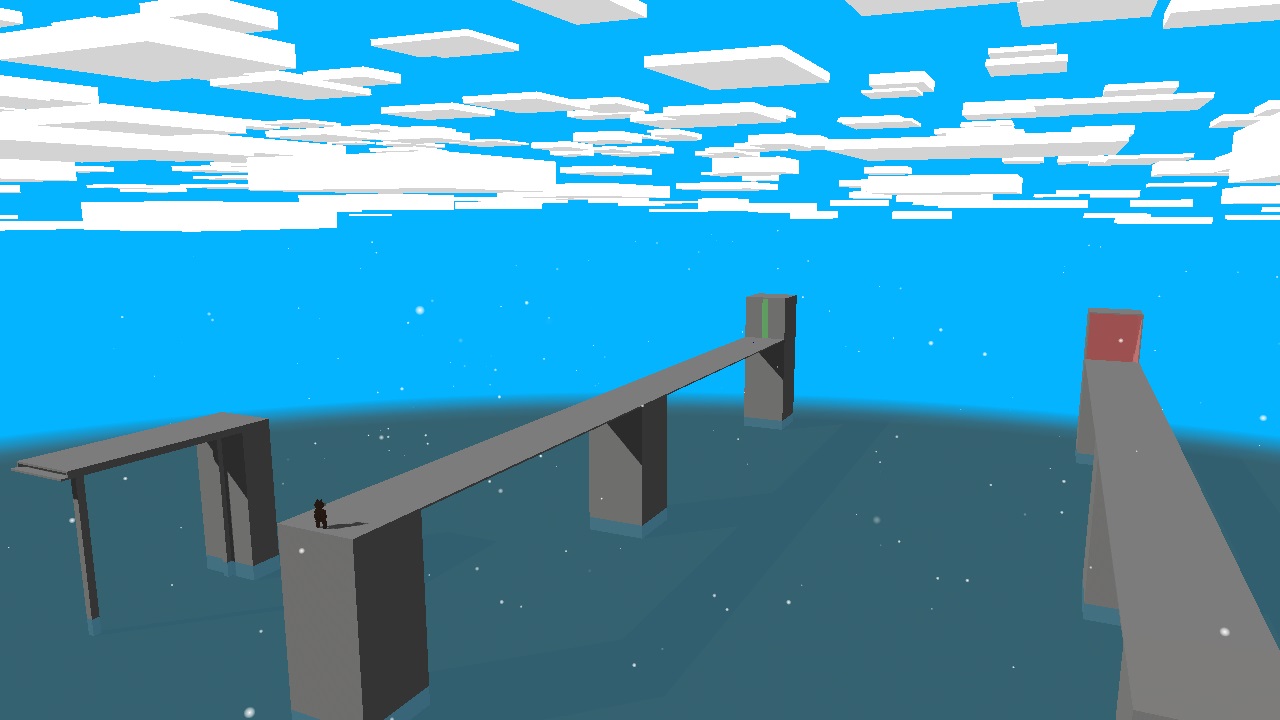 New Halloween Course and Song
We have added the Haunted Mansion course, as well as a spooky themed song to go with it! To set the mood, we've also added an owl and crow ambient sound, and some spooky floating cat heads! (Don't worry, they're not that spooky!)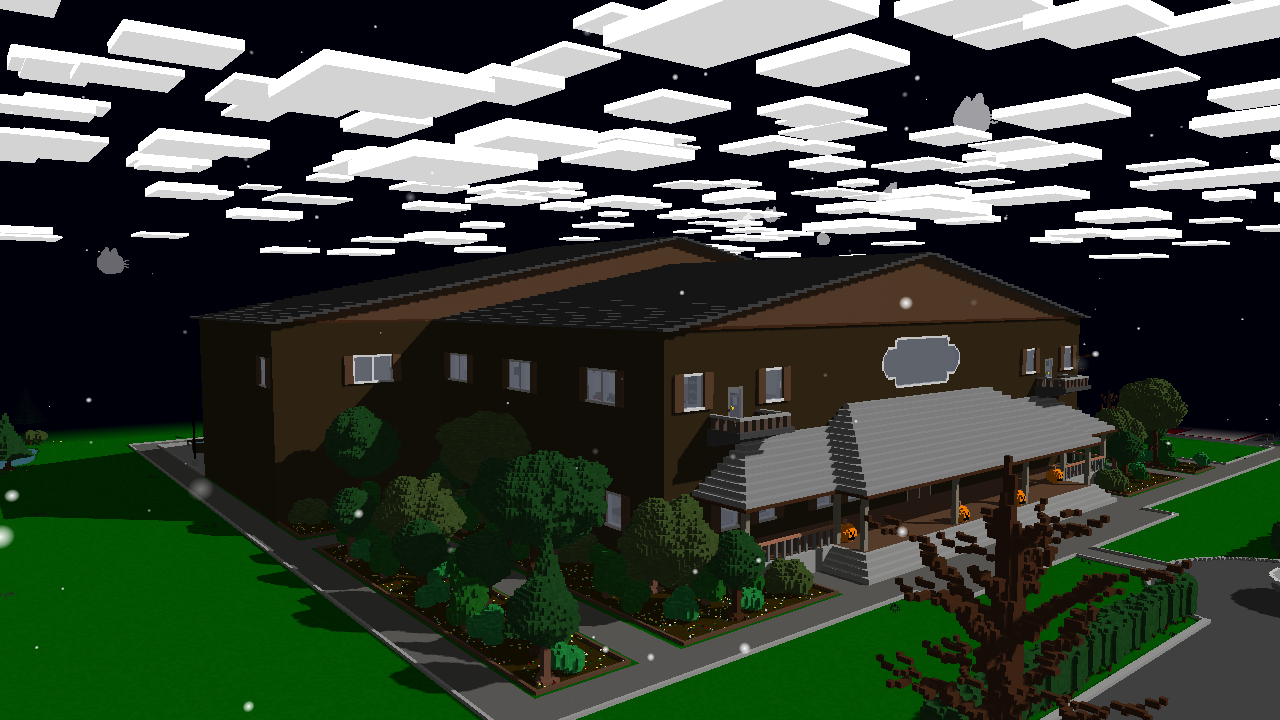 Screenshot of the front of the Haunted Mansion
Fixes and Tweaks
We've fixed a couple small bugs as per usual, and likely added a couple more to replace them. However, we've also made a slight tweak to the way the ball bounces. When the ball hits a surface it should have a slight upwards bounce to it, making it slightly harder to roll and throw the ball into the holes. It means that it is now possible for an unnecessarily powerful shot or roll to bounce out of the hole. So keep an eye on the trajectory you have selected, and how much you fill up the power bar!!
Future Updates
We are beginning to tackle some of the bigger remaining tasks, such as multiplayer and new game modes. We are tossing around different ideas for game modes, but they will likely revolve around different power ups, such as an explosive ball that destroys the environment, power boost, changing the properties (such as bounciness, size and weight) of your or your opponents ball, etc. There will be different arcade modes, such as randomly starting with a set number of power ups, earning power ups for doing well, or giving more power ups to the player in last.
We are still on Greenlight, and would love to have your support! If we can get our game on Steam, we could devote more time into developing Ballf, and future games as well! Thank you to everyone for taking the time to read our news post, and especially to everyone who has voted for us on Greenlight!