HEAVY WATER'S OPEN WORLD-BUILDING TOOL-SET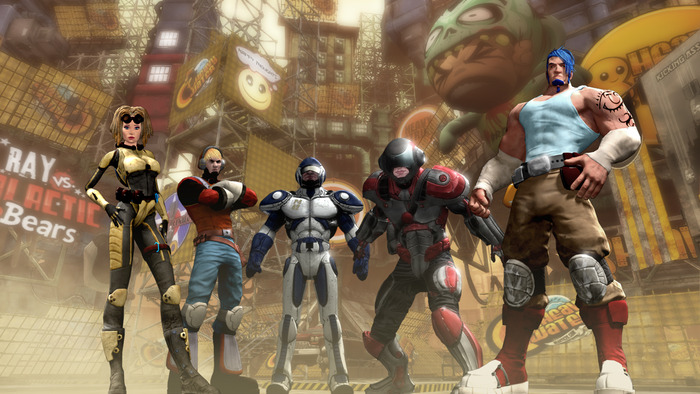 Industry veteran, Matt McDonald, and his development studio, Heavy Water, are excited to bring you a game-changing, open world-building tool-set that provides players with the ability to design, create, build, play and share their very own game creations with user-friendly technology and expansive game assets.
Axis Game Factory puts the power to create an entire game into YOUR hands! By providing players with endless assets, themes, characters, cameras, game modes - all of the ingredients to make amazing games - the only thing missing? You!
At Heavy Water, we've worked on every type of game and genre imaginable; having delivered on over 100 titles. We love to make games, but even more so, we want to put you in the driver's seat to design and build your own creations.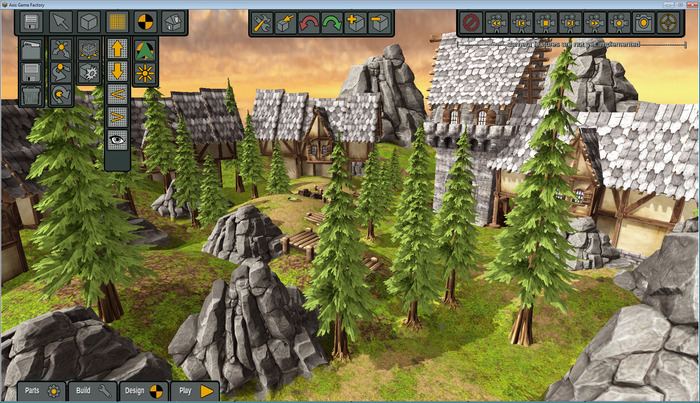 At Heavy Water, we know enough about building games, tools and content to know that it just shouldn't be as difficult as it is! And there should be a way for EVERYONE to have as much fun making games as us. We have eliminated the need for you to have an entire game development team and instead, wrapped it all up for you in the Axis Game Factory!
Built for the PC/Mac/Linux systems, Axis Game Factory is a real time game tool-set (built in UNITY) that acts and looks like a scene editor/game development tool but we've taken all the hard parts out - without having to know how to program or model in 3D!
Features
Full GUI scene and gameplay editing tools
Extensive art asset libraries for terrain, foliage, structures, props, atmospheres, characters, lights, and more from different art styles
Ability to create custom models from separate pieces to use just like any other art asset in your toolbox
Every saved file, scene or model, saves the history so even after you've closed and opened the file you can undo and redo the entire file
Positional NPC's that can be configured by altering variables via sliders, attaching animations, voice acting, way points, and sound effects
Positional enemies that can be configured with variables via sliders same as NPC's plus variable for aggressiveness, strength, etc.
Scene linking between your different environments to give your game a larger than life feel, linking environments by start and end points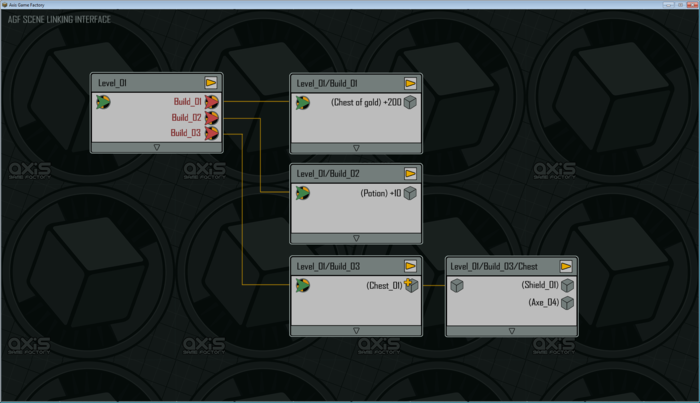 Multiple camera choices during gameplay to create different types of games such as FPS, platformer, adventure 3rd person, and side-scrollers
Multiple playable characters with expansive animations to fit various gameplay genres
Press play at anytime during design development to play your level in progress to test out and then easily switch back into design mode
The ability to play back user inputs from gameplay and choose different camera angles to create compelling Machinima
Share your in-development scenes with friends who have the same assets to collaborate on a game design
Become a real game designer by sharing your final game to the community to play for free and earn status within the community
Update your warehouse inventory by purchasing new kits, themes and features
Anyone will be able to download and play Axis Game Factory in Basic Mode - but if you want all of the bells and whistles, you will need to step up and buy a starter-kit of a theme of your choosing, to unlock the "Deluxe Mode." From there, you can add any number of kits and features as they are made available. You will be able to share your creations with your friends to play and rank you, as well as download other games to play and link your levels to for endless fun!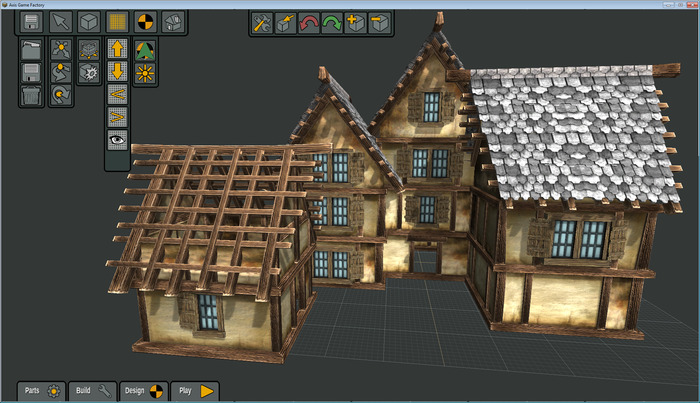 AGF Prototype 01.20.2013

AXIS GAME FACTORY IS FOR ANYONE - KIDS, ADULTS, DESIGNERS, PROFESSIONALS, DIRECTORS, STORYTELLERS AND IMAGINEERS... IF YOU CAN DREAM IT - YOU CAN BUILD IT!